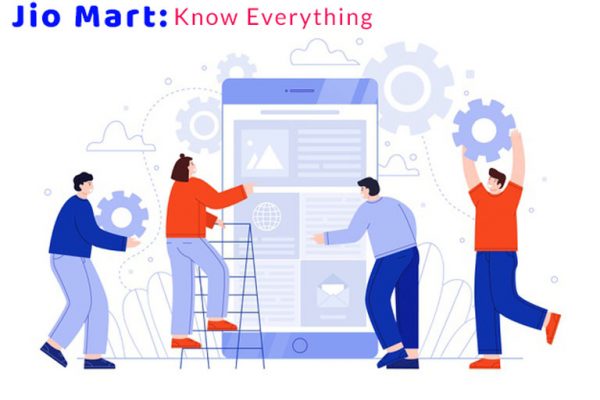 Reliance Jio, after disrupting the telecom sector, is venturing into the online e-commerce business with the launch of JioMart.
JioMart is the online store for Reliance JIO, which will sell products similar to Flipkart, Amazon, BigBasket, and other online retailers. Initially, the company is saying that they have over 50,000+ products that they will home deliver to buyers in Navi Mumbai, Thane, and Kalyan.
So, it is more like a pilot launch by the company, and after testing the waters, they plan to launch the fulfillment centers across India. There will be no physical stores, but users can download the JioMart App from the Google Play Store or from the Apple store to order things online.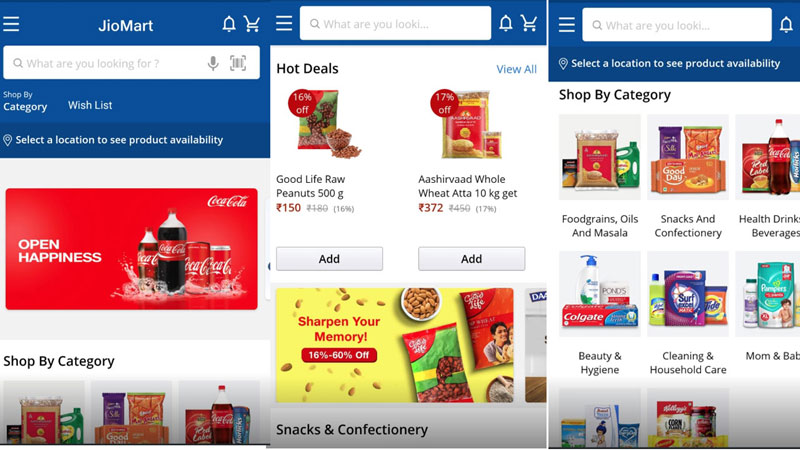 Jio will tie up with the local stores and will work as an aggregator.
"It will partner with the local grocers and equip them with points of sale (PoS) terminals, low interest working capital, inventory management skills, and GST compliance."

Unlike Amazon and Flipkart, who are transferring goods from their central warehouses, JIO will deliver goods using the local channel partners.
JIOMart Launch and Commercial Operations
Based on the report from Business Insider, JioMart will start the commercial operations beginning 26th January 2020 (Indian Republic Day).
Apart from selling grocery items, JioMart will also start selling other products like Medicines, electronics, smartphones, and different categories.
Benefits of JioMart
Another big plus for the JioMart is the No Questions-asked return policy. This can help online shoppers to order products without hassles. Also, Jio promises faster delivery times and savings like never before
Jio is calling it "Desh ki Apni Dukan" and will help serve the customers to get products affordably.
Jio Mart Registration – Rs. 3000 Special Discount for Early Adopters
Jio is offering free Rs. 3000 to early adopters who are registering for the JioMart. You need to go to the official website of JioMart and register there by sharing your name Email id and mobile number. You will get an OTP from JIO if you are in the eligible area.
JIOMart Categories – Discounts and Deals
JIOMart is currently selling products in the following categories: Health Drinks & Beverages, Snacks, and Confectionary, Foodgrains, Oils and Masala, Cleaning & Household Care, Mom and Baby, Beauty & Hygiene, Dairy, Bakery & Eggs, Instant and Ready Foods.
Currently, we can see a lot of products are discounted by 10-15% on MRP. Moreover, there are some of the products with a higher up to 30% discount. There are also special offers like Under 99 Store, Deals of the Day, Flash Sale, Super Savers
Reliance Mart is a threat to Local Retailers and Other online sellers
I spoke to some of the big local retailers who said they think this is both an opportunity to grow and also a threat to margins.
Mr. Prakash Gupta from the Krishna Store says, "We have done the business independently for years and have a loyal customer base; this can hurt sales."
The primary reason why Retailers are skeptical is that Reliance may force fixed lower prices of products and will also have their cut from the earnings.
If they will not get onboard other local retailers will and they will eventually harm the business as a whole.
The money which was earned by several retailers in the city will go to only a few big Reliance partners and the remaining to the Reliance JIO.
Similar to the predatory pricing by Amazon and Flipkart has lead to the decline in sales of retailers, this can be another blow.
Reliance JIO made Vodafone and Idea bend knees and bow to the new king. Jio is not a competitor that others can take lightly, backed by the massive oil wealth of Reliance industries. It can shake the e-commerce sector in the coming months.