Realme 1 To Start Getting COLOR OS 5.2 Update from 3rd December
Realme has shared on the official forum that they are starting to roll out the COLOR OS 5.2 update for Realme 1 starting 3rd December 2018. I have also recently written a review of the Oppo Realme 2 Pro.
The new update brings several improvements to the UI and UX and is a long-awaited update from the brand. Your phone will not get updated to Android Pie 9.0 but will continue to run on the Android Oreo 8.1.
There are several improvements in the New COLOR OS 5.2 Update for RealME Users:
Headphone Icon in the status bar.
No Flashing status bar when the developer option is enabled.
Single Swipe to dismiss the notifications instead of earlier 2 swipes. (Biggest annoyance according to me).
October Security Patch.
Smartbar for better multi-tasking.
New Desktop Icons.
Oppo RealMe is the Sub-Brand that Oppo has launched in the Indian market and it is so far available only on Amazon India.
Also, the Realme 1 is the first phone from the Chinese manufacturer to come with the company's sub-brand.
To compete with Xiaomi and Asus, Oppo has been active in the market lately and RealMe 1 is an attempt to gain market share in the online space where Xiaomi rules. Moreover, Xiaomi has a 60% market share in online-only sales which is a sore point for most other brands.
Anyways, let's talk about the RealMe 1. I ordered the RealMe 1 in the first sale on Amazon on 25th May 2018 and the Seller Darshita Electronics shipped it on the same day.
I received the phone after two days and was more than happy to see the immaculate packaging.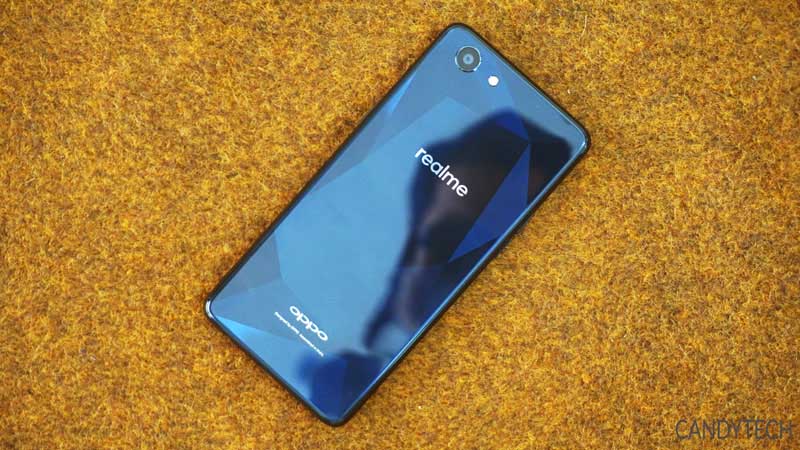 I am using this phone for the last 15-20 days and have explored most of the features, pros, and cons so you may get some good insights before actually buying it.
You can Check the unboxing and detailed review Videos in Hinglish at the end of this post.
But before that let's find out in this review if you should consider buying this new phone.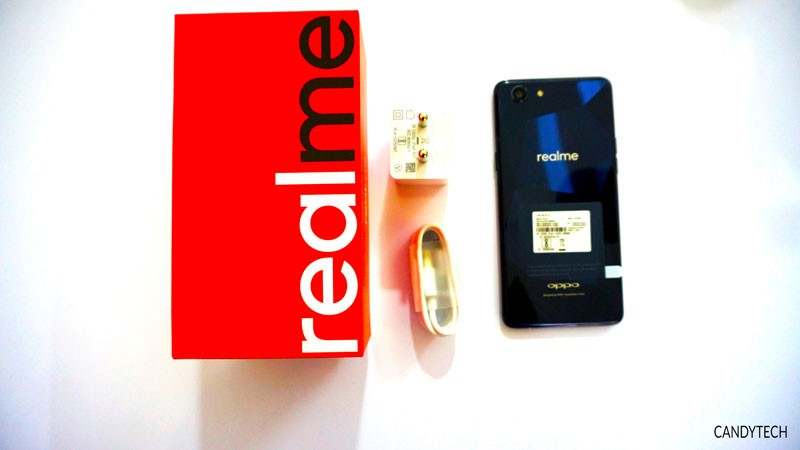 Price and Availability
First of all, the Oppo Realme1 comes in 3 versions – 32 GB storage with 3 GB RAM, 64 GB storage with 4 GB RAM, and 128 GB storage with 6 GB RAM – and is priced at Rs. 8,999, Rs.10,999, and Rs. 13,999 respectively.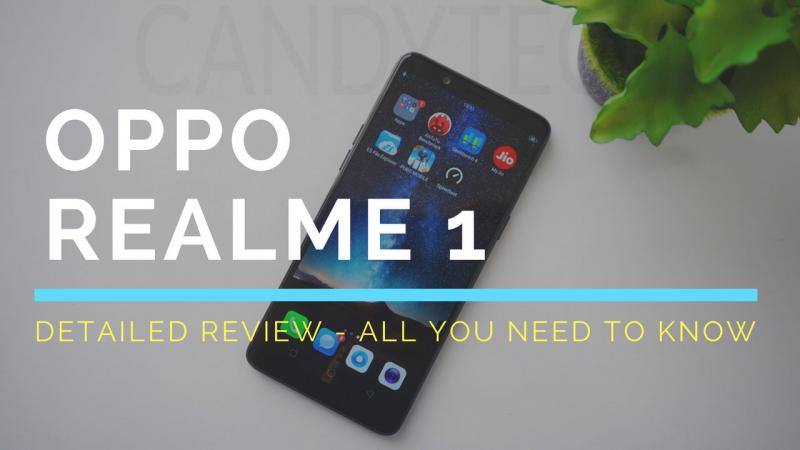 The phone comes in a Diamond Black color / red color and is available for purchase from Amazon India. Also, the new 4 GB Ram version comes in the Silver color that also looks great.
Design
The phone comes with fiberglass back. Although the backside of the phone looks attractive, it is slippery at the same time.
The mobile is a fingerprint magnet, and you will start noticing a lot of fingerprints as soon as you begin using it. Also,
The company provides a free silicon case for protecting the backside from micro-scratches along with the phone for free.
Click on the image to enlarge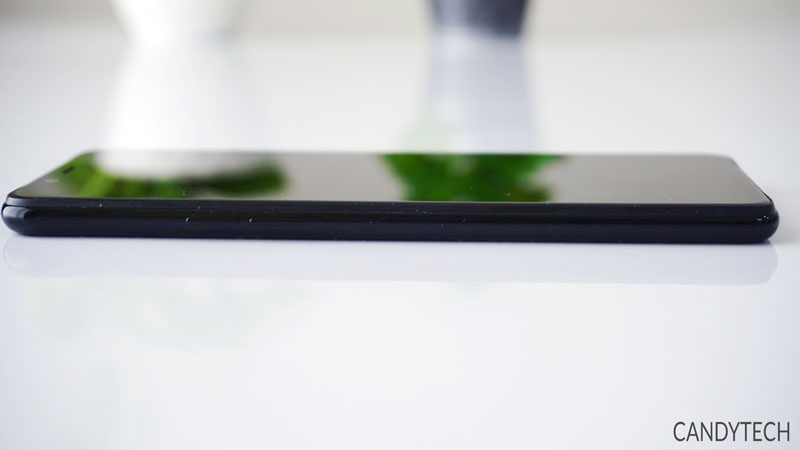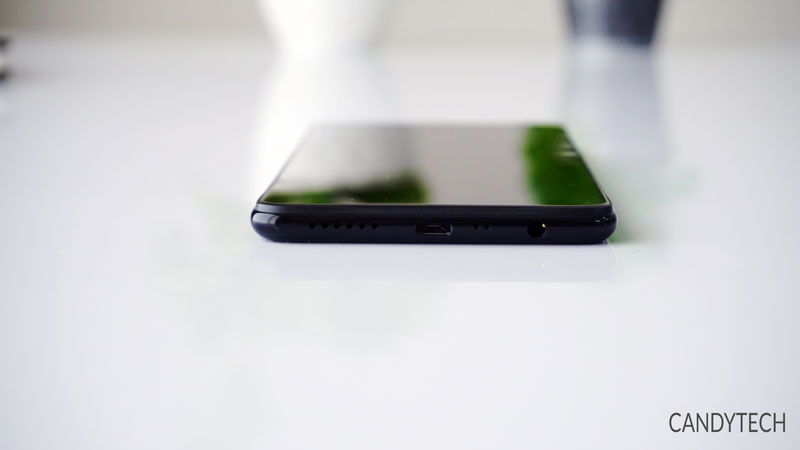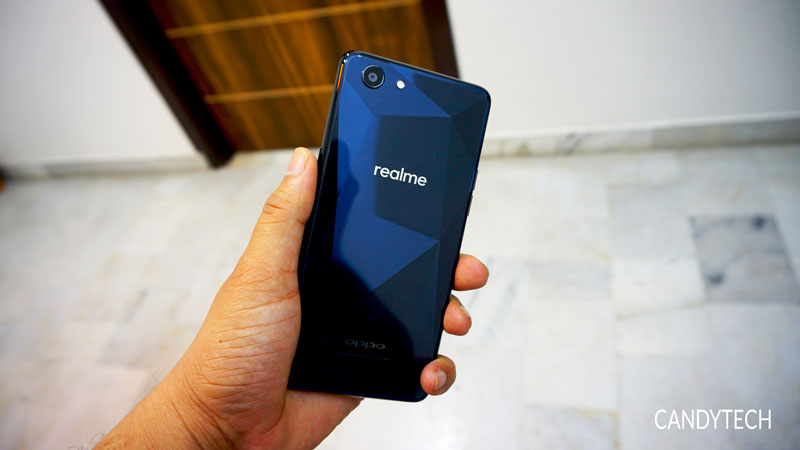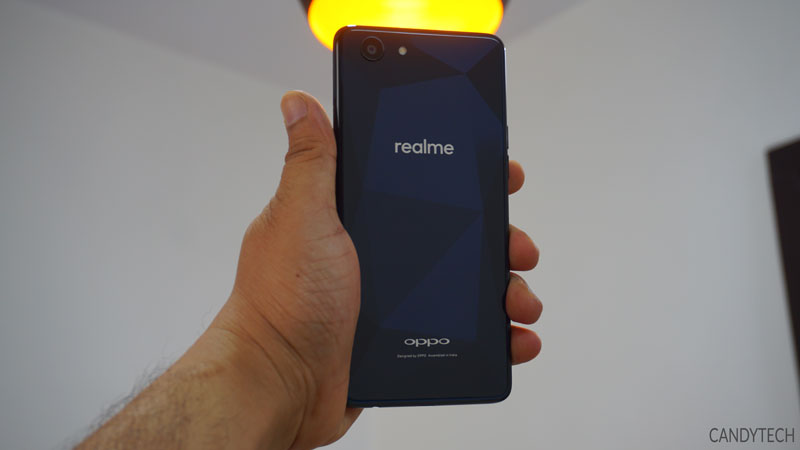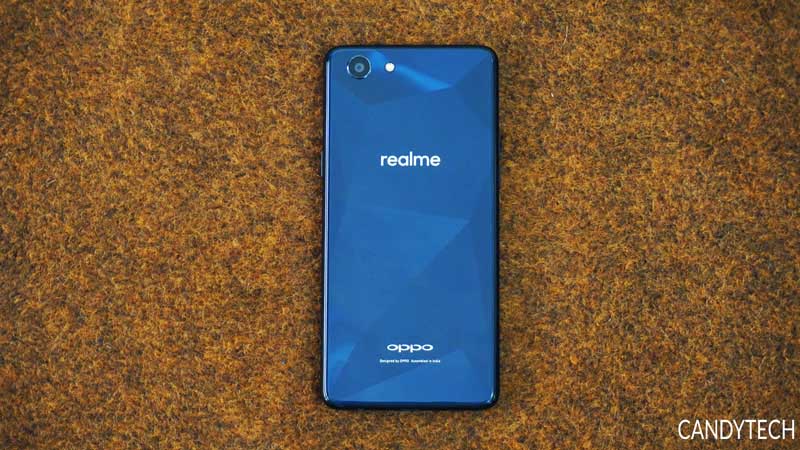 The case of decent quality and you will like it. Also, using the case makes sure that the phone has a good grip, otherwise the phone is a bit slippery.
There was a protective plastic cover on the display, which had some scratches from the start, so I have to remove it.
Further, there is a speaker grill at the bottom that sits beside a micro USB port. The sound from the speaker is not very average but is sufficiently loud.
The Oppo Realme 1 is a lightweight phone at 155 grams and is easy to use with a single hand. It is 7.8 mm thick and feels slim yet solid enough. There are no buttons either at the front or the back side as the phone lacks the fingerprint reader and relies entirely on Face unlocking.
Also, there is an 8-megapixel front camera that sits on top of the display near the earpiece.
Display
The phone has a pleasing display of its vibrant and large screen. It features a 6" FHD+ IPS LCD display with a resolution of 2160 x 1080 pixels.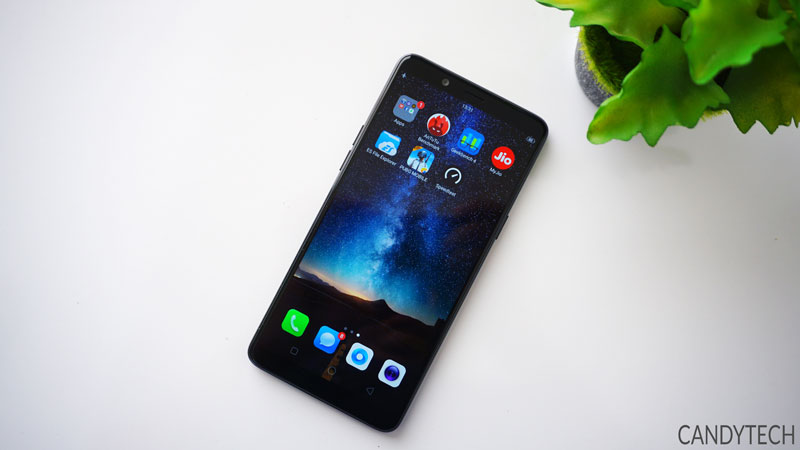 Also, it comes with a 2.5D curved glass coating on the screen making it look very elegant. Though the company has not mentioned the Corning Gorilla Glass; there are reports which suggest it has Corning Gorilla Glass 3. I have checked with the brand Realme and they have confirmed that the phone comes with Corning Gorilla Glass.
However, it is better to use tempered glass to keep it safe from micro scratches.
The overall display quality is very nice along with the excellent color reproduction and deep black darks. Also, the legibility is good in the broad daylight as it has sufficient maximum brightness.
OS and User Experience
Further, the Oppo Realme 1 offers Android 8.1 Oreo out of the box. There is the company's custom skin ColorOS 5.0 running on top of the OS.
Notably, you will notice a lot of icons in the pull bar menu.
They are clustered in a color scheme that makes it tough to identify these. It would have been better if the company had reduced the number of icons. Though, you can remove these manually through settings.
Swiping from left to right provides you with quick launch functions. These functions include step counter, latest news, recorder, radio to name a few.
Quick launch functions also include other tools and give the ability to launch themes and applications.
In display settings, you can set night mode that helps in reducing strain on eyes during night-time usage. Oppo calls this feature Night Shield. Additionally, the phone has smart gestures, that can be turned on or off from the settings.
You can also use swipe gestures in place of the navigation keys, these you can enable in the settings.
Moreover, there are custom themes and wallpapers that can be changed accordingly. Oppo Store is full of themes and has various options to choose from.
Overall, Realme 1 has a very rich UI and comes with an array of options to explore. It even lets you turn off the game acceleration.
Whereas, the mobile offers other features like watermark feature for the camera, screen recording, and call recording. These features will certainly appeal to the users.
Sound and Video Quality
Movies and videos on Oppo Realme 1 look excellent, thanks to the full-screen bezel-less display. Similarly, reading text is a pleasure, it looks sharp.
The viewing angles offered by mobile's FHD+ display are outstanding, along with sufficient maximum brightness in the outdoor scenario.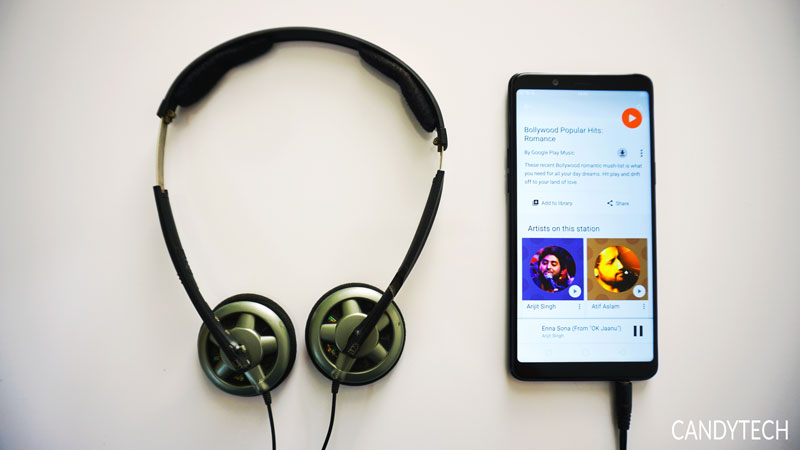 The phone has a bottom firing speaker and offers average sound. But it is decent enough for calling and watching videos on Youtube.
Strikingly, Oppo has used some kind of an amplifier or DAC. The sound that comes through the 3.5 mm headphone jack is brilliant. I tried it with different headphones and it works great.
The headphone sound quality for the Realme 1 is at par with the Xiaomi Mi A1 if you love listening to music the Realme 1 is an ideal phone for you.
Realme 1 outputs loud and deep bass, along with good levels of treble through the audio jack.
Gaming Experience and Heating
Talking about gaming, the phone comes with Helio P60 coupled with a Mali-G72 MP3 GPU clocked at 88 MHz which is excellent for gaming. Moreover, MediaTek has provided CorePilot 4.0 technology to enhance the performance for a longer period
The gaming experience on Oppo Realme 1 is great. I played several games like PUBG, Real Cricket 2018 and Asphalt 8, and the experience was lag-free. There are hardly any frame drops or sluggishness.
You can easily play games on medium or high settings. By default, medium settings are loaded when playing PUBG.
You can check the below video for gaming experience and more details on the Ram management of this phone. Also, the recent update has improved the Ram management and background process handling on the device.
So what about heating issues? I am glad to share that there are no heating issues with the phone.
However, playing games for over half an hour heats up the mobile a little bit. Which I think is normal and kudos to MediaTek for making a decent 12 Nm energy-efficient processor.
Benchmark Scores
In our tests, Oppo Realme 1 scores an impressive 129, 493 on the AnTuTu benchmark. Whereas the scores for the Geekbench benchmark are 1409 for single-core, and 4899 for multi-core tests.
Given the benchmark results, we can safely say that the mobile shows excellent results and performed better slightly better in comparison to the Redmi Note 5 Pro or the Zenfone Max PRO M1 in Benchmarks.
The Helio P60 processor in this phone even beats the Zenfone Max Pro (Snapdragon 636) which resulted in 1331 and 4824 on a single core and multicore Greek benchmark.
Face Unlocking
Oppo Realme 1 comes with a face unlocking mechanism that even works in the dark. After the recent OTA update (148 MB Update on 16 June), it has improved and now comes with some extras.
The face unlocking of the mobile now includes a feature that allows you to stop it from functioning for as long as your eyes are closed. It makes you unlock the phone only when the phone registers that your eyes are open.
However, there are several drawbacks that come with the phone's face unlocking. Firstly, the phone doesn't allow you to add another face. In other words, only one person can use the face unlocking feature.
Secondly, you may have trouble unlocking the phone if it is resting on a table. You'll have to pick it up or bend over in order to use the phone.
Furthermore, sometimes the phone's facial scanning doesn't detect motion, and the phone doesn't get unlocked. However, generally, it is quick enough to unlock the phone and I like using it.
After the OTA update, the face unlocking has improved, especially for the low-light scenarios. It uses screen light compensation to illuminate your face to unlock the device.
Aforementioned, there is no fingerprint scanner on the phone.
Camera and Photography
For photography, it comes with a 13 MP (f/2.2) rear camera with PDAF, and LED flash. And for selfies, there is an 8 MP (f/2.2) camera.
Now if we talk about the quality, its rear camera does an acceptable job.
In daylight, the camera captures good details with sharp colors. Photos clicked to show a high dynamic range and clarity. The night images lack details and colors, and the camera is more suitable to use only in the day.
Color reproduction of Oppo Realme 1's camera is also very good, as it outputs punchy images with vivid colors. Overall, the camera does a reasonably good job in daylight.
Click on the image to Enlarge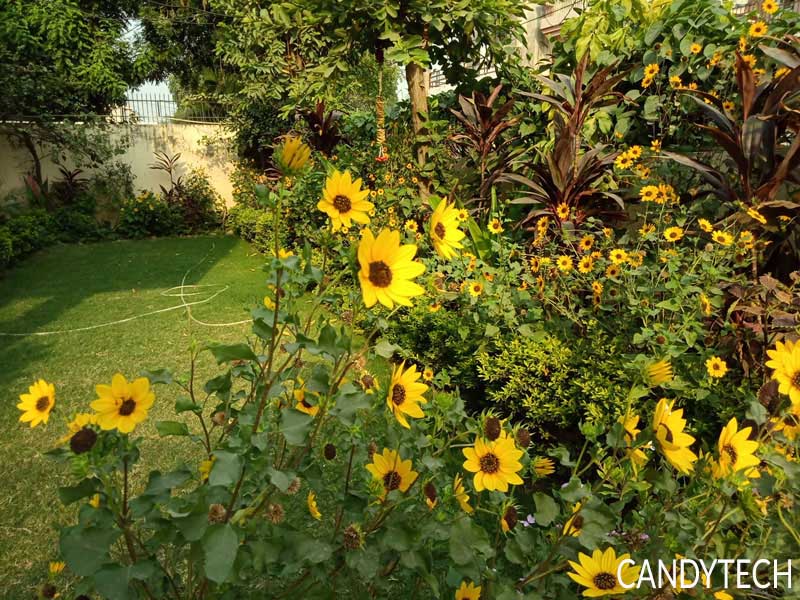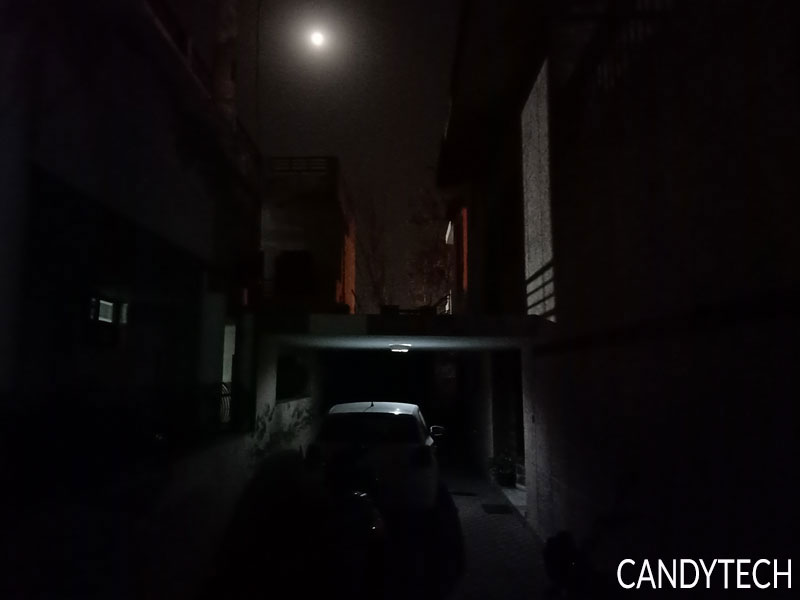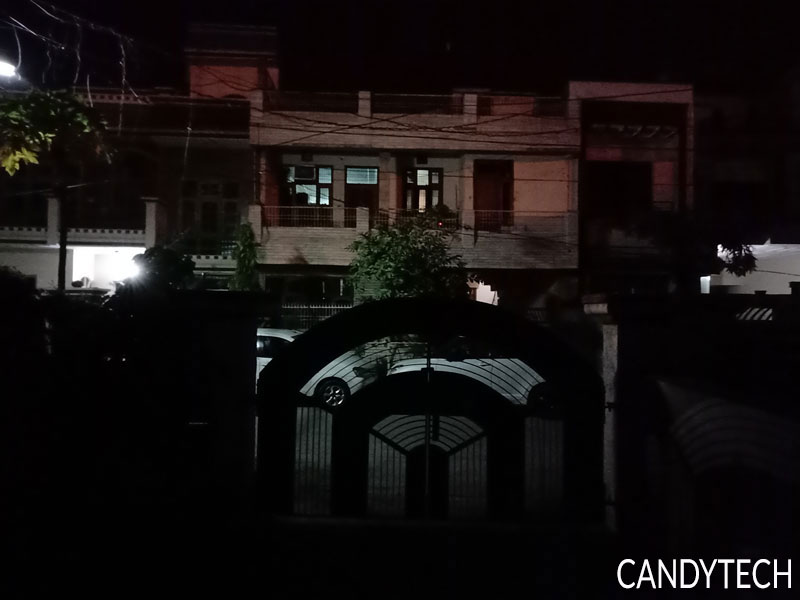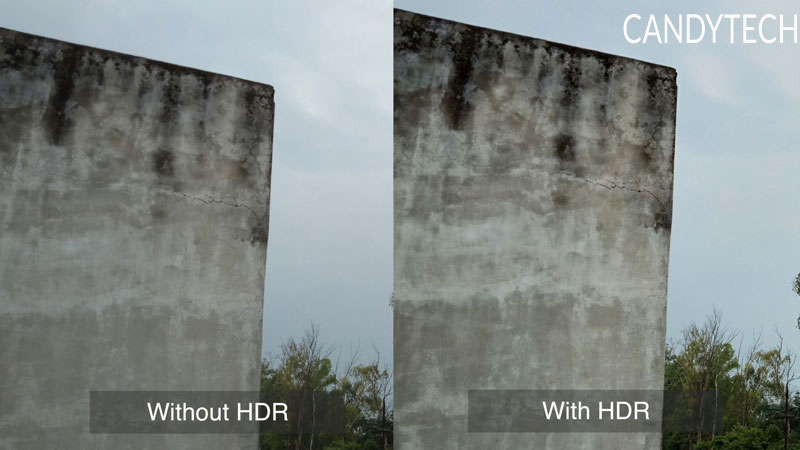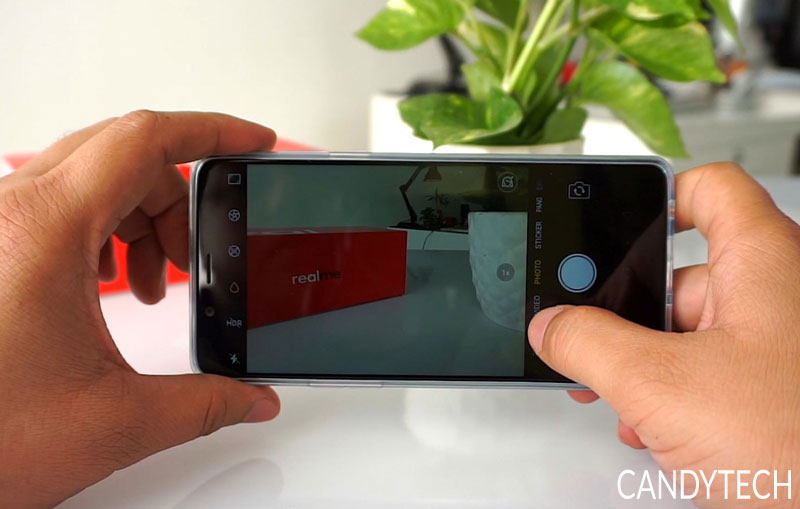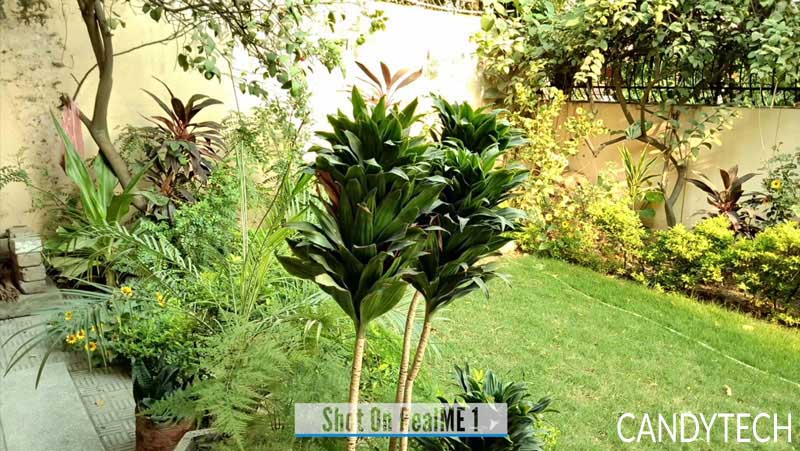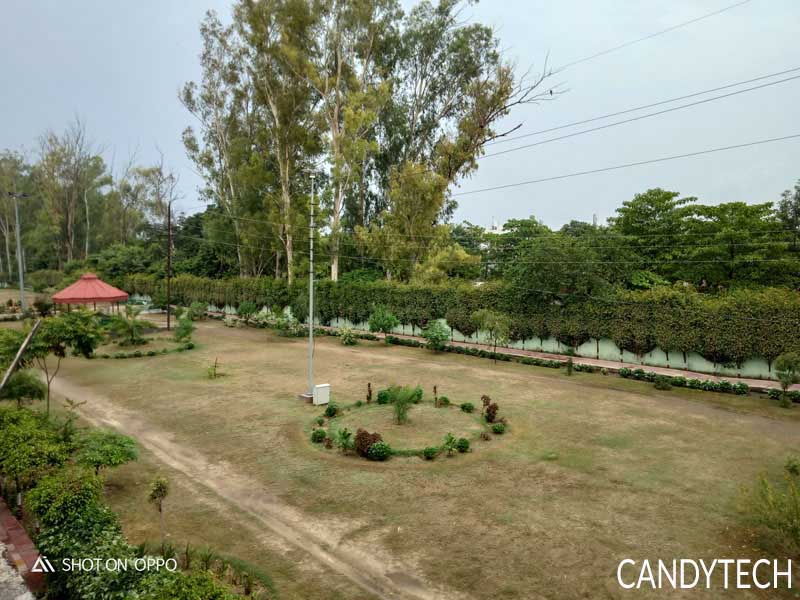 Portrait Shots
The mobile's single-lens camera can even take portrait shots. For portrait photos, it uses Artificial Intelligence (AI). However, average results are achieved when the camera clicks using AI.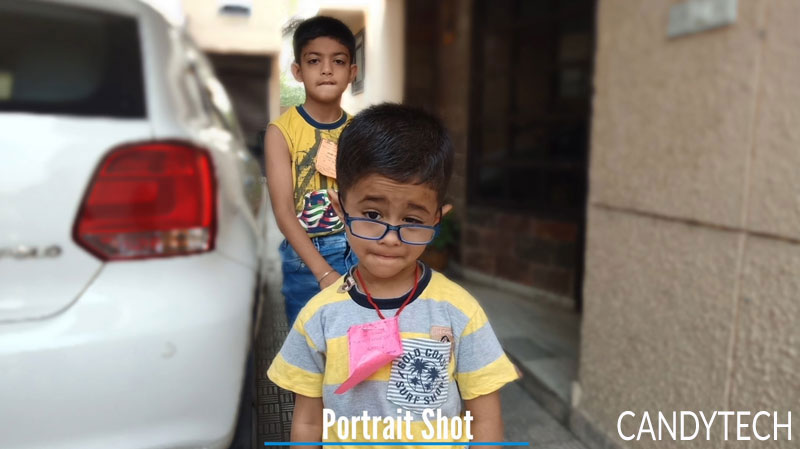 Edge blurring in Oppo Realme 1 is an issue that occurs, making the photos look unnatural. Since the camera setup is a single-lens setup, we cannot expect much from the AI only.
Selfies
Similarly, its front camera takes decent photos and it too comes with portrait mode. It takes decent selfies on normal mode, however, there is softness in AI shots.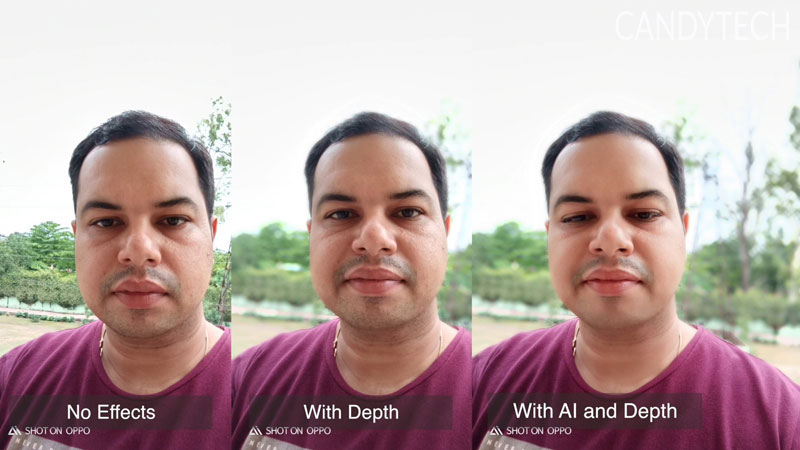 Photos taken in normal mode give the best results, and AI-based imaging still needs improvement.
Even the video recording capabilities of mobile are limited. There is no electronic image stabilization or 4K recording. The Oppo Realme 1 can record videos only in full HD 1080p resolution and 720p resolution.
Videos captured with a steady hand come with more detail and feel less shaky. If the camera is moved continuously, videos don't come up as good apart from having details lost. You can the check video sample in the Video review below.
Battery Life
The Oppo Realme 1 packs a 3410 mAh non-removable battery.
We used the phone for playing games, watching videos on the internet, and using social media on a single charge.
We can safely say that the phone easily lasts over a day with medium usage. Even with hard-core usage, it should last nearly around a day, if not more than that.
However, the charging time for the battery is mediocre as it takes nearly 2.3 hours to charge it completely.
Connectivity and Call Quality
The phone comes with a micro UB port and even has a 3.5 mm audio jack. It supports 4G VoLTE and includes various features like WiFi, Bluetooth 4.2, and GPS. I am using it with the Reliance JIO Sim card and so far have not experienced any troubles related to call or data connectivity.
Also, it comes with a dedicated memory card slot so you can use 2 sim cards and a micro-sd card simultaneously.
Concluding Thoughts – Should You Buy?
Oppo Realme 1 comes with the following pros and cons.
Pros
Fantastic 6" FHD+ display
Blazing Fast processor
High RAM option
Face unlocking
Android Oreo 8.1
Beautiful Design
Cons
Average cameras
The back panel is a fingerprint magnet
No fingerprint scanner
So Should you buy the RealME 1? – I would suggest you can buy it without too many thoughts. It is a good value for money phone from Oppo and comes at a low price.
Which Variant and Color You Should Buy for RealME 1?
I like the Diamond Black color and the new Silver color, but even between these two, I will pick the black (bluish-black) color for the diamond pattern which looks stunning. I would buy the Rs. 10,999 version of the Realme 1 as it gives a good amount of Ram and storage.
If You have a budget of 14 to 15k, go with the Redmi Note 5 Pro instead of this as that has a much better camera. Also, the company has recently launched the RealME 2 Pro in India for Rs. 13,999, you can check all the details about it.
Also, Watch the RealME 1 Unboxing and Camera Impressions:
Watch Full In-depth Review of the RealME 1 in Hindi.