Oppo has launched the RealMe brand in India 6 months back with RealME 1 as their first phone.
BBK Electronics (parent company of Oppo) has a daunting challenge in the Indian market. It is to counter the online dominance of, the market leader, Xiaomi.
Currently Oppo, Vivo is doing great in the retail market, and both have collectively close to 20% market share. Additionally, Oneplus (also a brand of BBK Electronics) has a strong presence in the premium segment.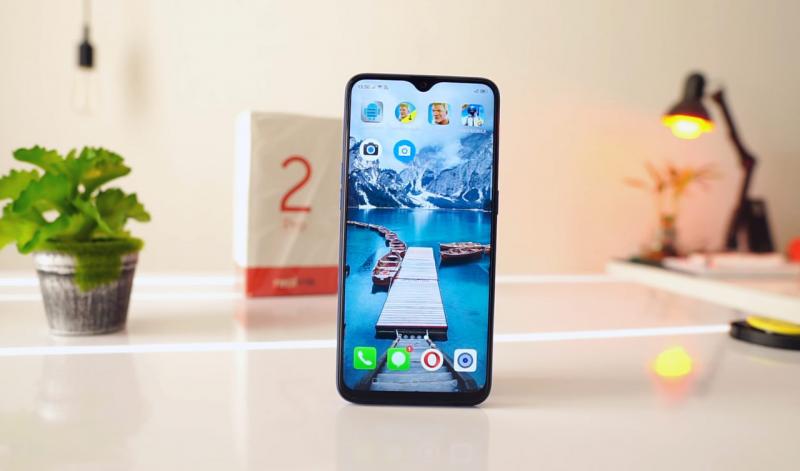 But the company wants to further strengthen the mid-range online portfolio.
The Realme sub-brand is the answer. It is an online-only venture and targets customers in the budget and mid-range segment.
Recently, the brand shared that they have sold over 1 million devices since launch.
This clearly shows that the brand is experiencing early success in the market.
The success mantra for the Realme is borrowed from Xiaomi.
They offer great products with unmatched specs, at an affordable price. And create a strong online community leveraging social media.
Madhav Seth (CEO of Realme) himself is hyperactive on the social channels to create the necessary hype for the brand.
The marketing warfare for the mobile brands is changing and the CEO's are becoming brand ambassadors.
Celebrity endorsements have become a cliche.
Read more about How Realme is working on the revamped marketing strategy.
Top Features Oppo Realme 2 Pro
FHD+ Waterdrop Notch Display With Least Bezels.
Powerful Snapdragon 660 Processor for Gaming.
Good Dual Rear and Front Camera.
Upto 8 GB Ram and 128 GB Storage.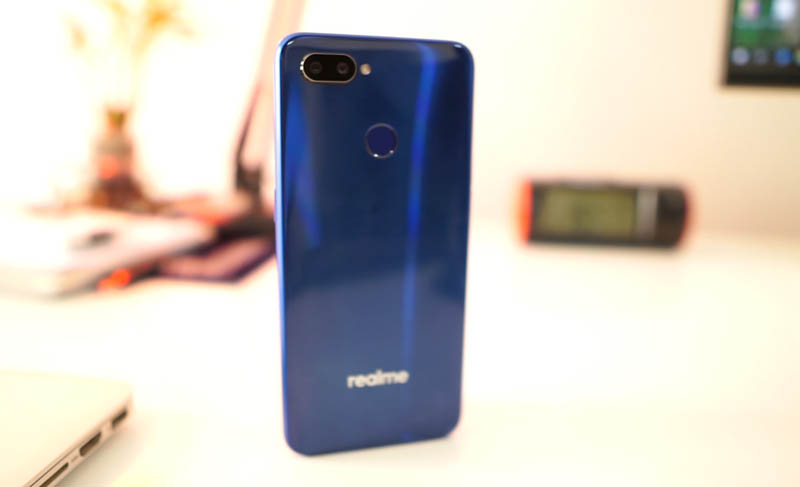 Realme 2 Pro Intro and Details
The Realme 2 Pro is the third phone from the brand and is a true successor to the RealME 1.
The Realme 1 came with excellent specs (FHD Display, Fast Helio P60 processor) and a gorgeous design.
However, it lacked the camera prowess of the rival phones like the Redmi Note 5 Pro.
Later on, Realme launched the Realme 2 which was actually a misnomer for the device as it was more affordable and underpowered in comparison to the Realme 1.
They should have called it Realme 1 Lite. The third phone in the portfolio is the RealMe 2 Pro, which overcomes all the shortcomings in the previous phones but also offers the best specs and features for a starting price of Rs. 13,999 (base version).
I have been using the base variant (4 GB Ram, 64 GB storage) for more than 20 days, and there are just a few regrets.
The phone is available in 3 variants:
4 GB Ram, 64 GB storage - Price Rs. 13,999.
6 GB Ram, 64 GB storage - Price Rs. 15,999.
8 GB Ram, 128 GB storage - Price Rs. 17,999
The phone is available to purchase from Flipkart in Light Blue, Dark Blue (my phone), and black color.
Let's look at the Specs first before diving into more details.
Specs Oppo Realme 2 Pro
| | |
| --- | --- |
| Specifications | Oppo Realme 2 Pro |
| Processor / GPU | Qualcomm Snapdragon 660 Octa-Core, Adreno 512 |
| Ram | 4/6/8 GB |
| Storage | 64/128 GB |
| Expandable Storage | Yes, up to 256 GB, Dedicated Slot |
| OS | Android Oreo 8.1, Color OS v.5.2 |
| Rear Camera | 16 MP (f/1.7 Aperture) + 2 MP Dual |
| Front Camera | 16 MP (f/2.0 aperture) Camera |
| Design | Polycarbonate |
| Display | 2340*1080 pixels, FHD+, 19.5:9 ratio (~409 ppi density) |
| Thickness | 8.5 mm |
| Weight | 174 grams |
| Battery | 3500 mAH, With Fast Charging (10 Watts) |
| Connectivity | Micro-USB, Dual 4G VolTE, Dual Sim |
| Price (Value for Money) | Rs. 13,999 |
| Launch Date | End September |
| Candytech Rating | 9.1/10 |
| Availability | Flipkart Exclusive |
Unboxing
The Realme 2 Pro comes in a nice white box with an unmissable sticker, that says it is made in India.
Inside the box, there is Realme 2 Pro, a silicon case, micro-usb cable, and a charger brick.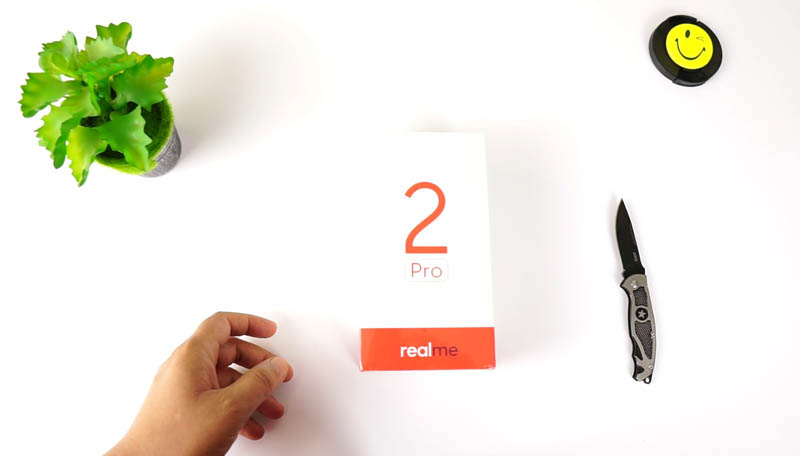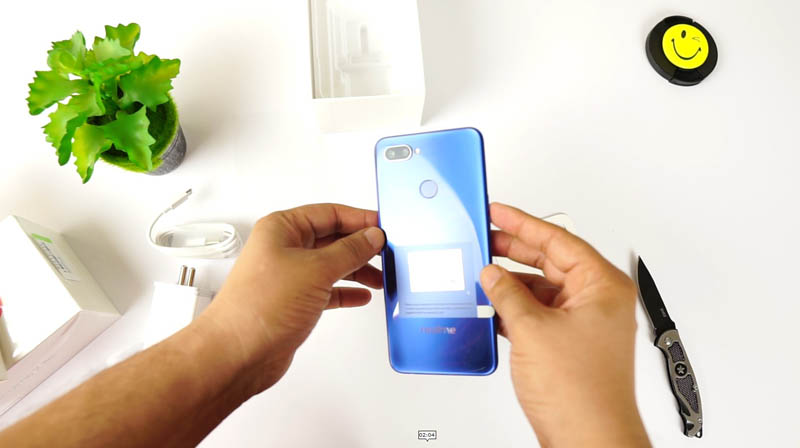 The silicon transparent case fits nicely on the device. I recommend that you use it with the case to avoid any micro-scratches.
Moreover, the phone is slippery, and the silicon case adds extra grip to avoid accidental falls.
Design and Build Quality
The mobile comes with a glossy plastic back cover that looks like glass. But is made of plastic.
The Realme 1 has a diamond-back design but the company decided to go with a plain gloss finish on the Realme 2 Pro.
A couple of years back, Samsung was ridiculed by everyone for using the polyplastic back covers on their expensive phones.
But now a lot of manufacturers (Poco F1, Realme) are using the shiny plastic back covers to keep the costs low.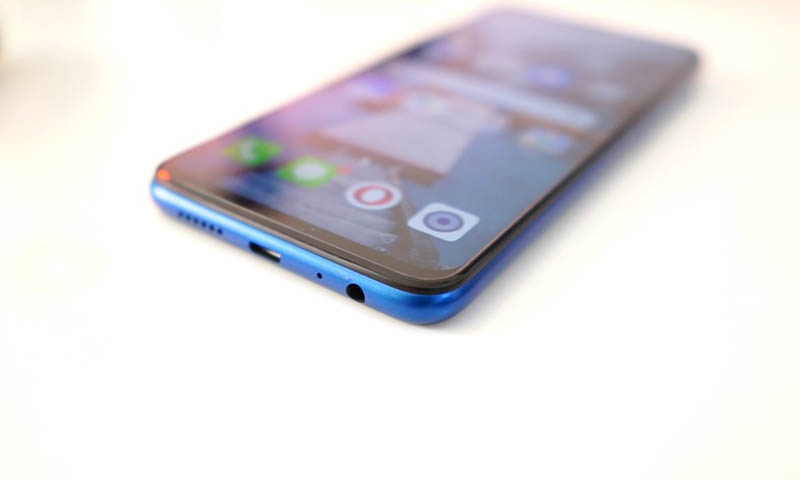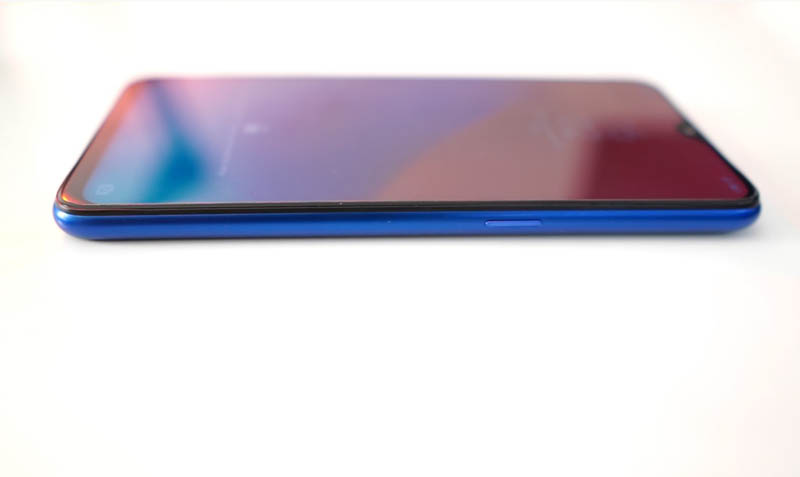 The Realme 2 Pro comes with a large 6.3 Inch FHD+ (2340*1080) pixels display and has 409 PPI.
The display already has a screen protector applied so I was not able to check it was prone to scratches.
Realme in the official specs, share that the phone comes with the Corning Gorilla Glass 3 which is quite durable.
This is not the first phone which I was testing with a waterdrop notch, previously have used the Oppo F9 Pro. So it was not odd for me to look at the tiny curved notch.
In fact, I like the waterdrop notch design, as it is the least intrusive of the notches.
The notch houses a 16 MP front camera, hidden proximity sensor and even has the top earpiece.
All of the assemblies has an immaculate finish, and don't feel odd to use.
The bezels are thinner on all sides and the smartphone boasts of 86% screen to body ratio.
I have been using the phone for almost a month and didn't have any problems reading text in the bright outdoor conditions.
The minimum brightness is adequate. Besides, it comes with a night mode that you can schedule as per your convenience.
User Experience & Features
The phone comes with the Color OS 5.2 along with the Android Oreo 8.1. The Color OS 5.2 is the latest version of the skin that you will find on most Oppo phones.
Realme, unlike Oneplus, has not created their own skin yet, they may in future. For now, we get the widely criticized Color OS.
However, there are tons of options in the Color OS like an assistive ball, gesture support, advanced security settings, 3 finger swipe for multitasking.
Additionally, you can take long screenshots, or use the 3 fingers downward swipe gesture for taking screenshots.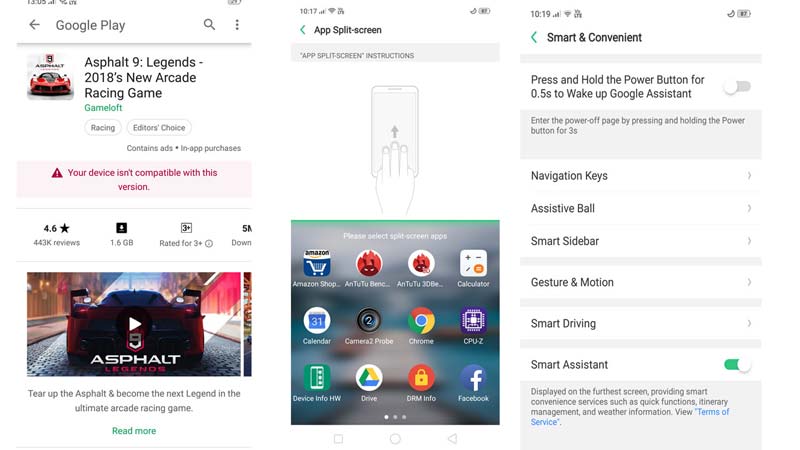 The animations make the OS look sluggish and slow. You can go to developer options and set all the animations to 0.5x. It makes the Color OS feel faster.
This is the first thing I did.
Secondly, to dismiss the notifications, you have to do 2 swipes, that is annoying.
Also, as shown in the screenshot above the Asphalt 9 was not installed initially (a glitch). But after some messing around I was finally able to install it.
Another important point, Realme CEO has promised a new update to fix some of these issues. Probably, they will add a detailed battery usage statistic option which is missing.
Recently, we got an update (as shown in below screenshot) which improved the front camera effects and added 2 new mods to the Game Space.
Also, the Realme 2 Pro will get the Android Pie update. But since it is depended on Oppo, it may take time for the company to roll out.
There are many people who are criticizing the Color Os and are even calling it a deal breaker.
But in my experience, at least the icons and fonts look better than the MIUI and some other ROMs.
It is bearable if they fix the notifications issue and make it a bit more responsive.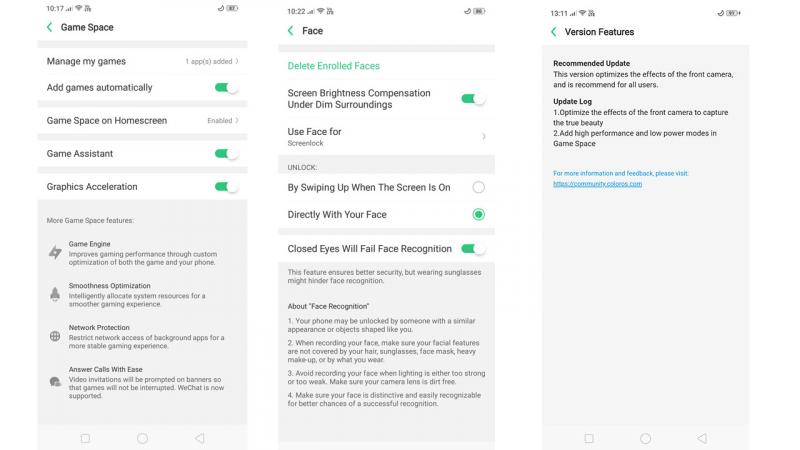 Performance, Gaming, and Benchmarks
Powering the Realme 2 Pro is the Qualcomm Snapdragon 660 Processor and the Adreno 512 GPU.
The Octa-Core processor is the best you can get in the sub 15k price range on any mobile.
It is a fast phone for gaming and comes with the Oppo Game Space which improves game performance, manages background Apps and memory usage.
I played several games like PUBG, Asphalt 9 and Asphalt 8 to name a few. The Realme 2 Pro can easily handle all these games in high settings.
There are occasional frame drops and heating is not much.
The temperature of the back cover while gaming was 38 degrees Celcius (not too high). I measured it using a temperature gun.
However, Fortnite doesn't work. It works only on very high-end processors.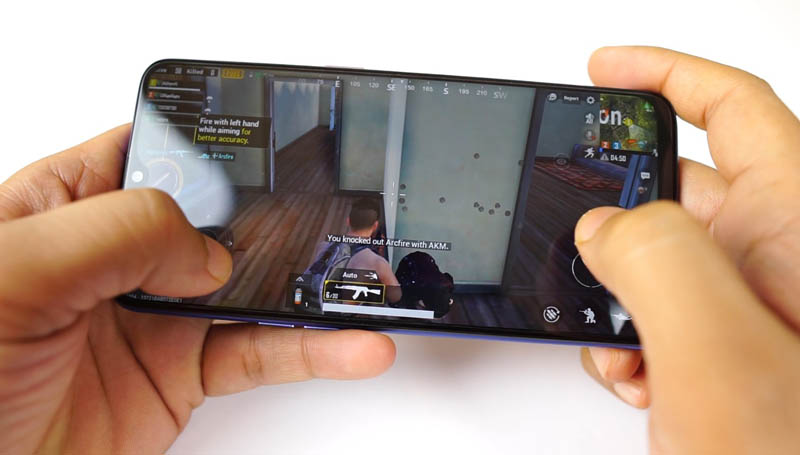 The game is a mess for Android. It doesn't work on anything below a Snapdragon 710 or Snapdragon 820, so you don't need to worry about it.
Lastly, the processor is clocked at 1.95 GHz instead of 2.2 GHz on most other SD 660 phones. But the performance impact of underclocking is unnoticeable.
(Note - The most probable reason for underclocking is to prevent thermal throttling and keep temperatures in check.)
Benchmark Performance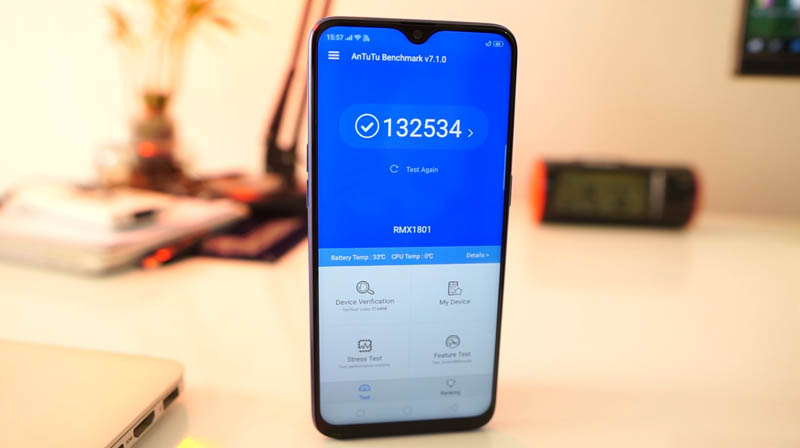 The phone has 64 GB of internal storage and comes with 4 GB ram. The ram management is decent and it can keep several apps in the background.
WIFI Speed Test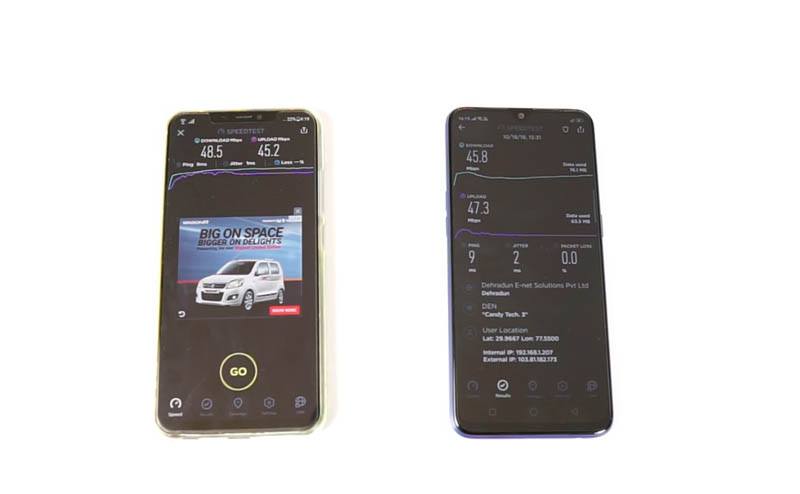 Internal Storage Benchmark Comparison With Zenfone 5Z.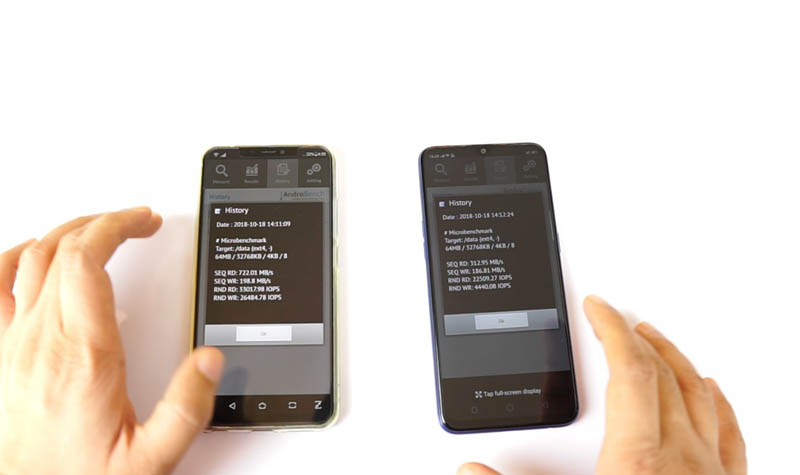 Also, there is a dedicated micro-sd card slot that you can use to add a memory card upto 128 GB.

FaceUnlock and Fingerprint
The Realme 2 Pro comes with a face unlock feature which is fast and accurate.
In dim light conditions, it uses the display to lighten the face and unlock the phone.
In case you buy the phone just go to face-unlock settings and turn on the screen brightness compensation option and turn off the closed eyes face recognition failure option (as shown in the above screenshot).
The screen unlock is not as fast as the POCO F1(uses a dedicated IR sensor), but is surprisingly fast and handy.
There is a circular fingerprint scanner at the back of the device which is swift.
Camera Quality
The Realme 2 Pro comes with a Dual Rear Camera setup with a 16MP+2MP sensor with Sony IMX398 with f/1.7 aperture and a 1.12-micron sensor.
The large aperture size allows the device to capture more details in low light conditions and with less noise.
The smaller 2MP camera is used for depth sensing when clicking images in portrait mode.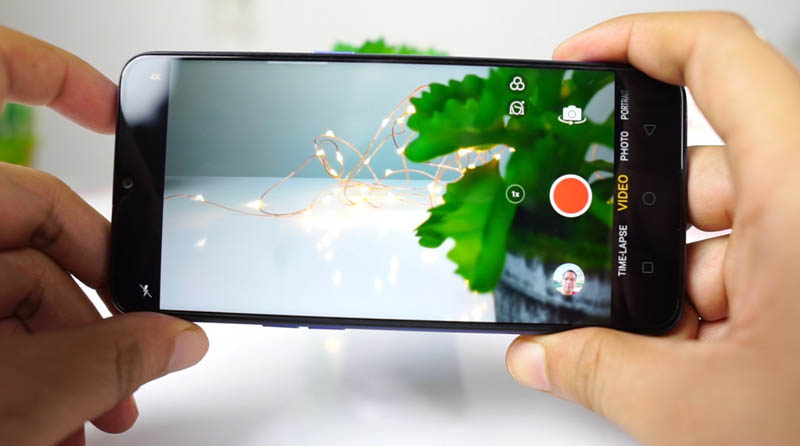 The camera is rich and fun to use, we get several options such as Panorama, stickers, and the portrait mode with lighting effects and much more.
The camera can record 4K videos without stabilization and is capable of recording 1080P videos with EIS (electronic image stabilization).
Videos are average but in good daylight with steady hands, you may be able to get some good footage.
Let's have a look at some of the images I have captured using the Realme 2 Pro.
Rear Camera Samples - Realme 2 PRO
Indoor Camera Samples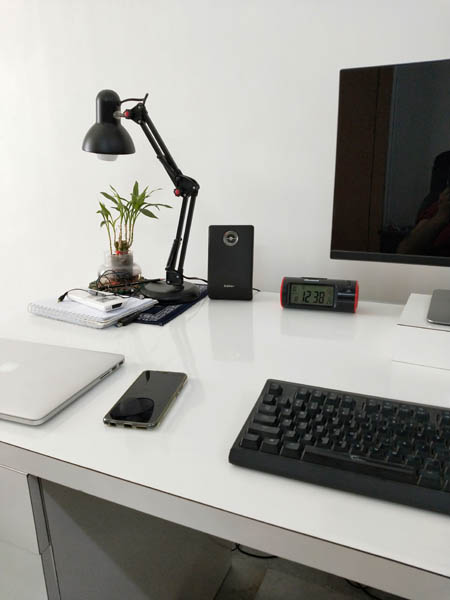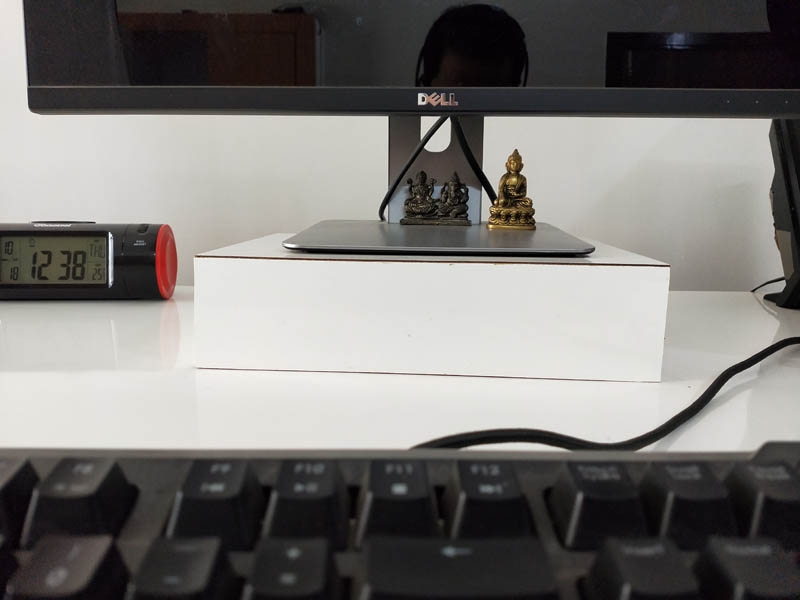 Low Light Camera Samples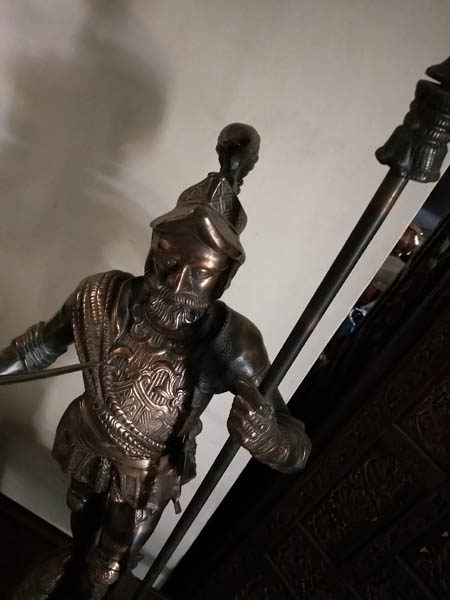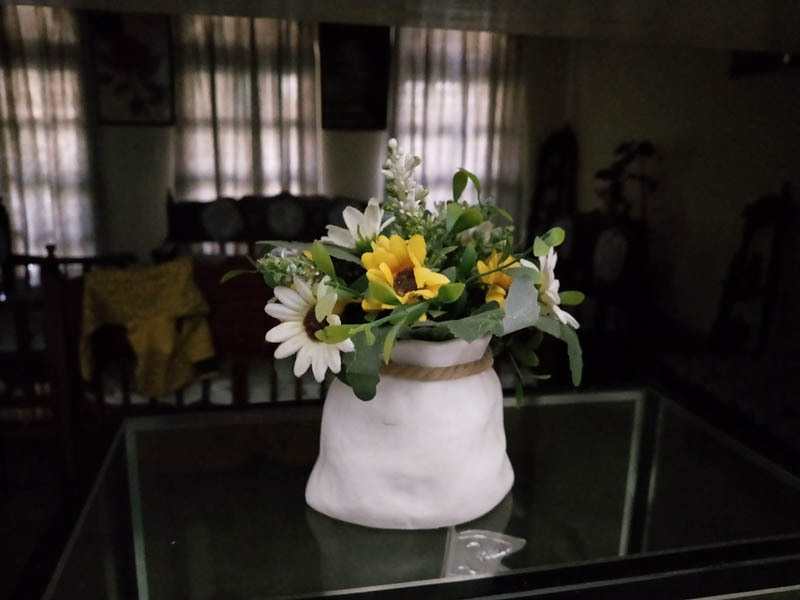 Low light performance is not bad considering the price of the phone.
Outdoor Camera Samples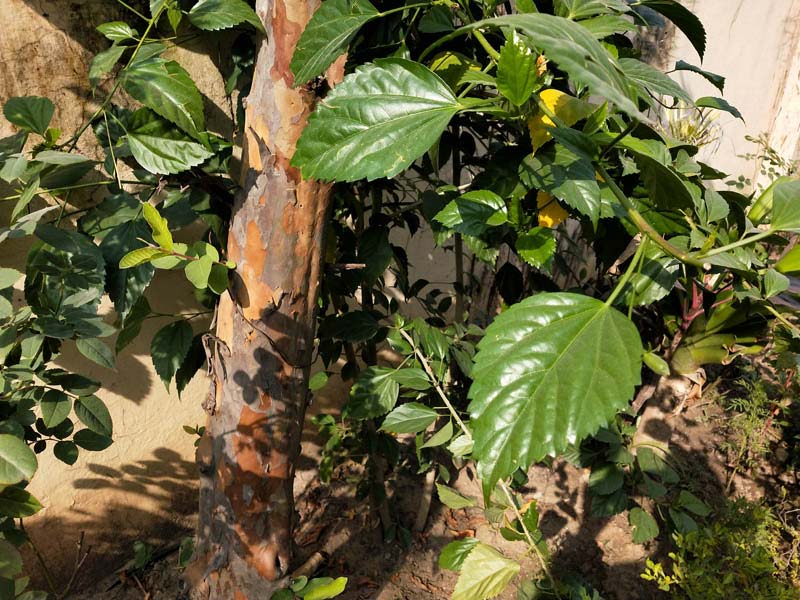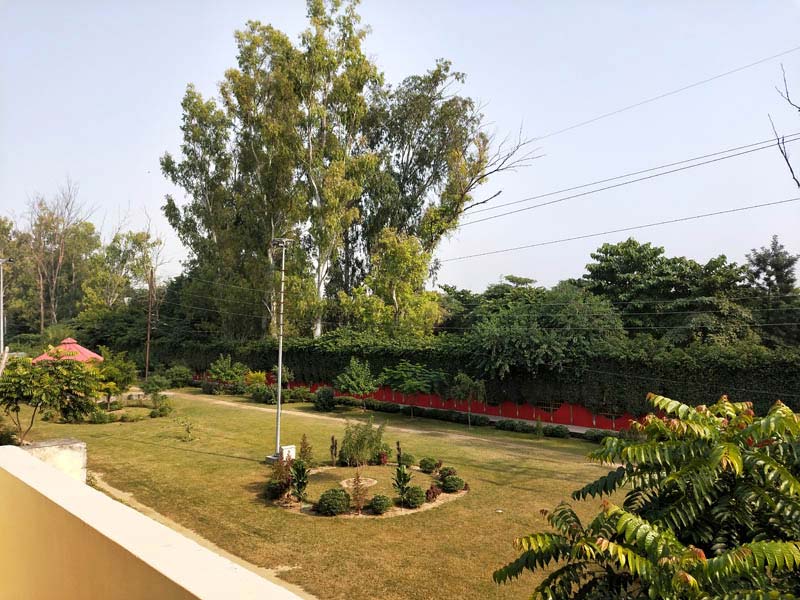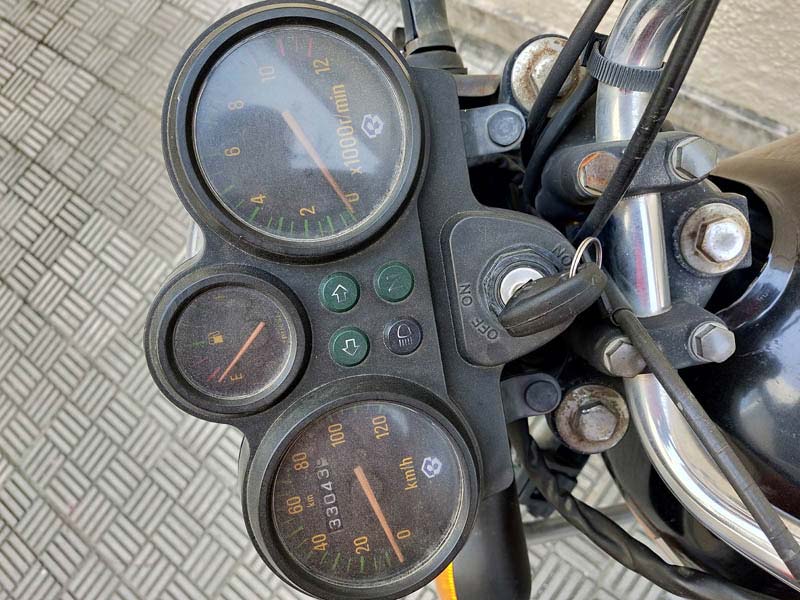 You can get a good amount of details and nice close up shots using the Realme 2 Pro camera.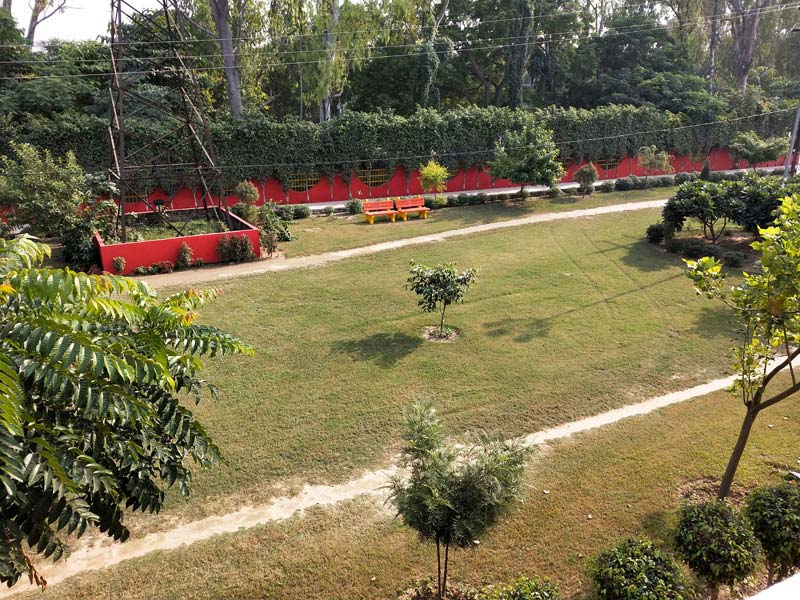 Close Up Shot - Good Amount of Details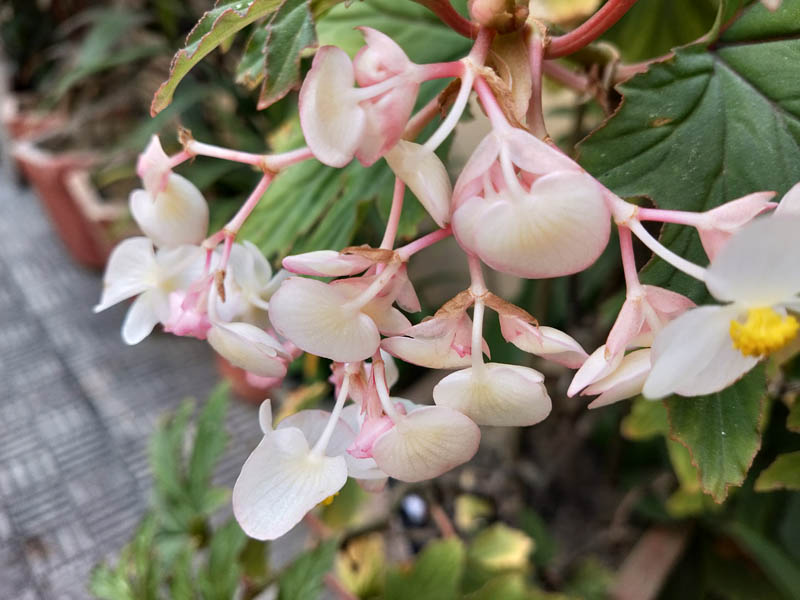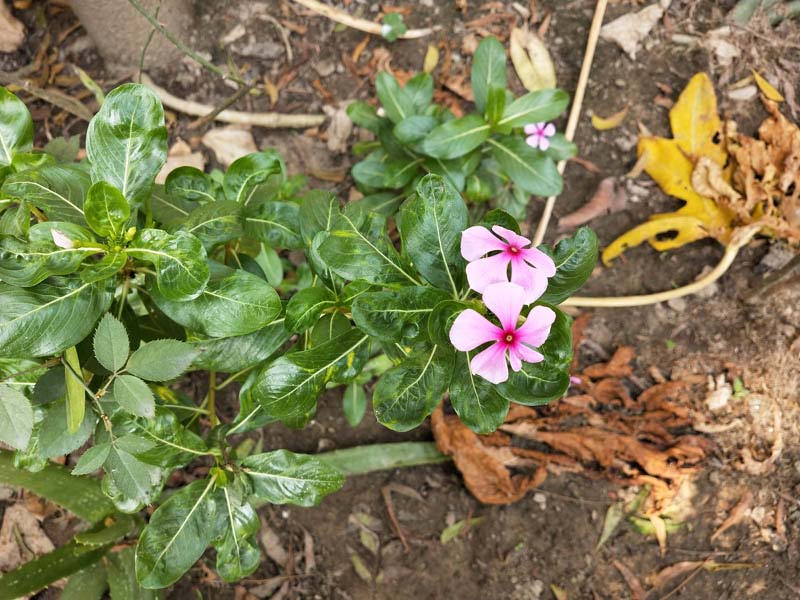 Outdoor Image Using HDR Mode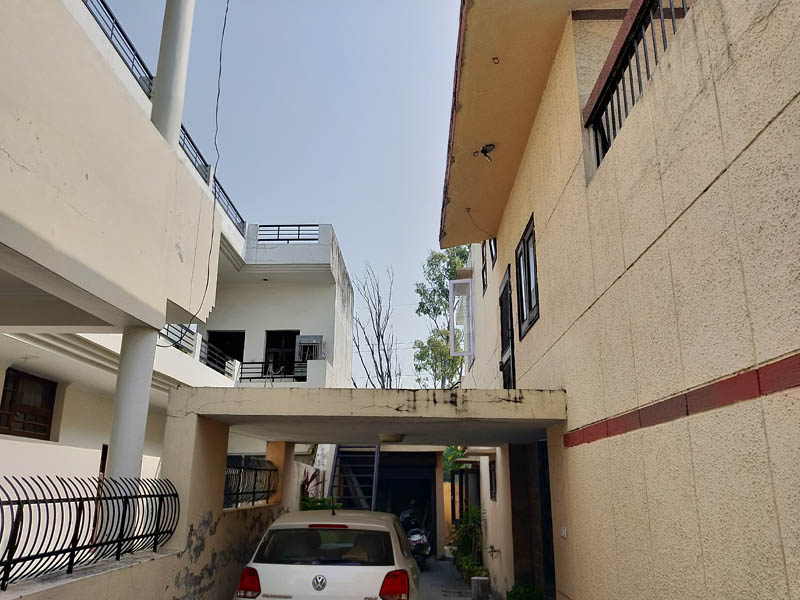 Dynamic Range and Contrast level are a bit muted. The color accuracy and exposure is decent.
The camera struggles only in tricky backlit conditions with exposure. Otherwise, it can shoot images like a Pro.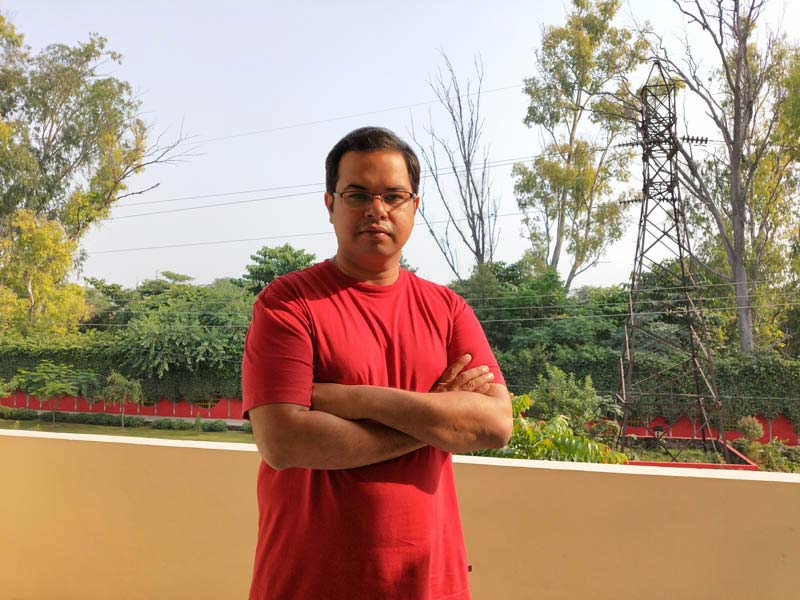 Portrait Mode Camera Sample - Edge Detection is acceptable but not perfect.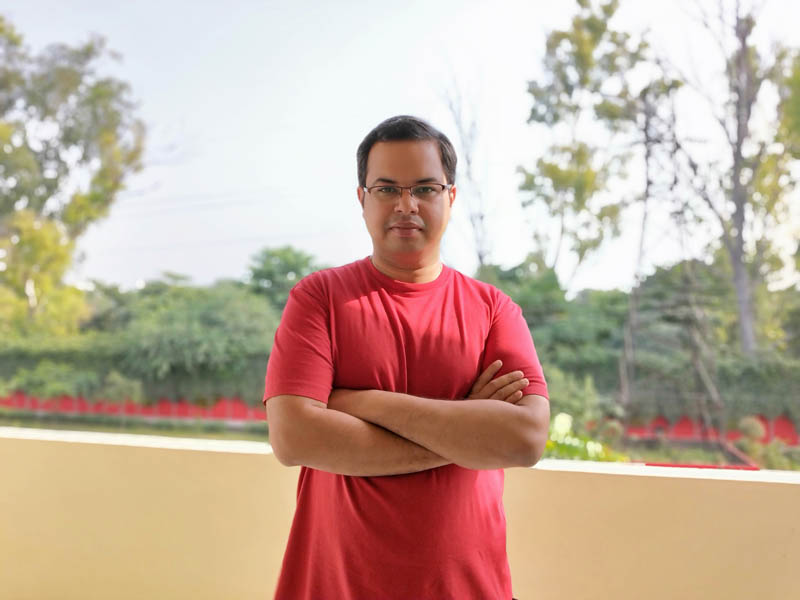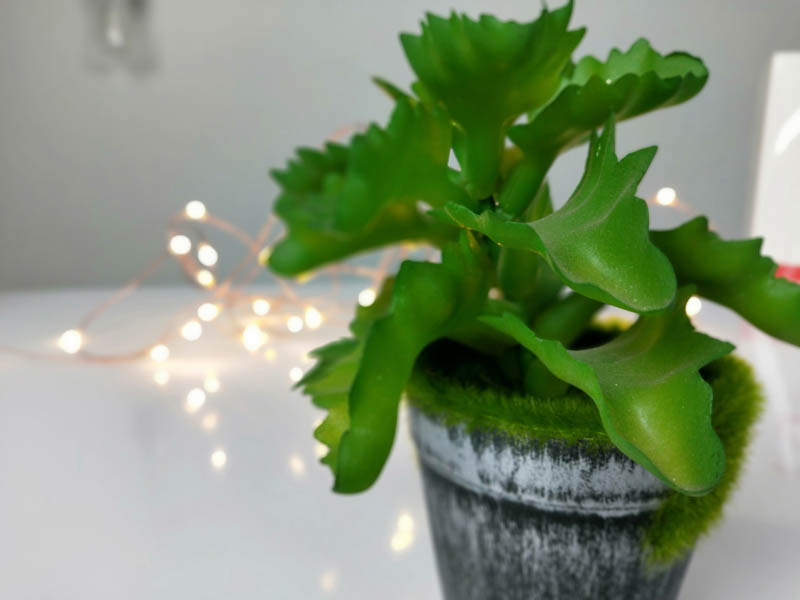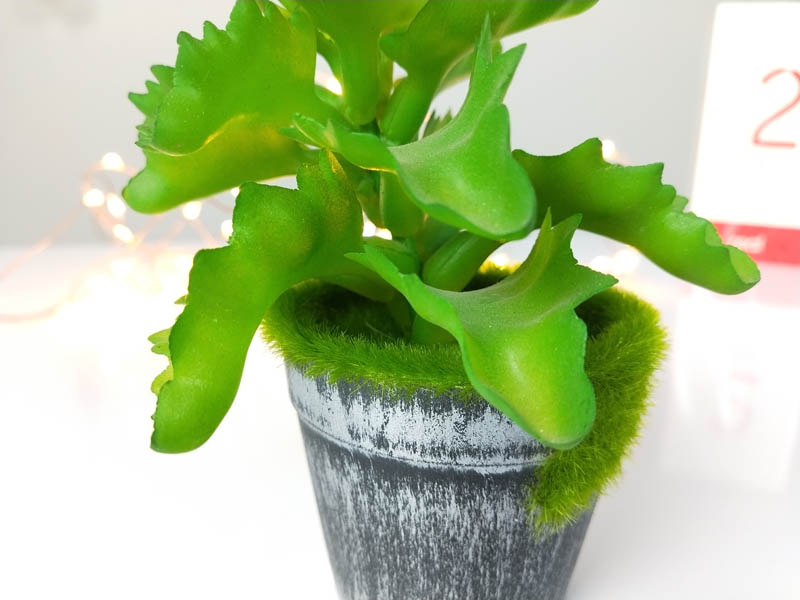 Front Camera Selfies Samples Realme 2 PRO
Indoor Selfies lack the punchy colors and details and the portrait mode looks more artificial and dreamy.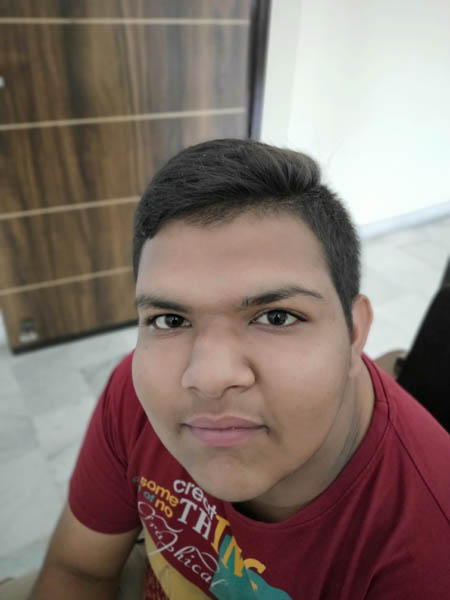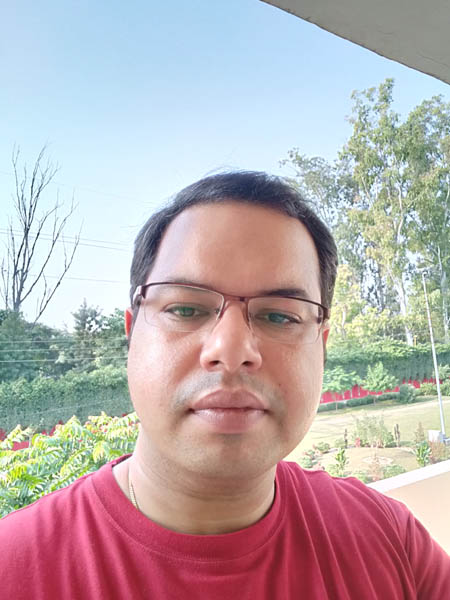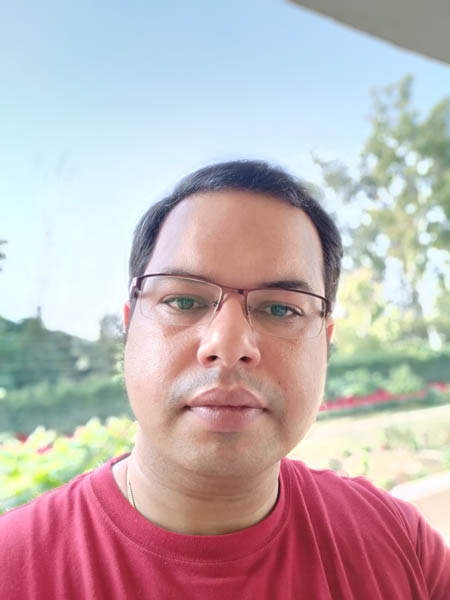 Battery Life
The phone comes with a 3500 mAH capacity battery, which on paper is great for all-day usage. However, at times I have seen the battery drain more rapidly(in comparison to other phones), especially while gaming and surfing the internet.
Yet it is not worrying, I usually get a full day battery life with ease.
The phone comes with a 10 Watts charger, which is not snailed slow or super fast.
You can charge the device in about 2 hours and 10 minutes using the supplied charger.
Connectivity
I am using the phone with JIO sim and so far there are no issues.
At times the reception and call quality were not up to the mark.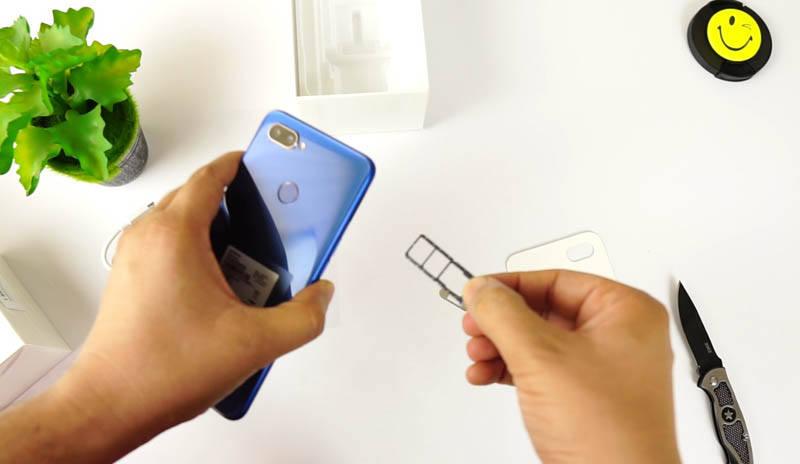 It is a bit tedious to pinpoint if it was due to the phone or the network quality at those places.
However, for the most part, I can use it effortlessly to make calls, use wifi, or cellular data. You can even add a second 4G sim and a micro-sd card.
The phone comes with a micro-USB port and there is no USB type C port or NFC.
Egregiously, it lacks notification LED, which I think is a must-have feature for any phone.
Sound and Audio Quality
The sound quality from the headphones is superb. Same as the Realme 1, which I really liked.
Oppo is most likely using an AMP with the Realme 2 Pro to enhance the Audio Quality.
You can dive in the sound settings, and use the custom presets to further enhance the audio quality.
I mostly use headphones for watching serials on Amazon Prime or Netflix or listening to songs on Youtube and Prime music.
The clarity, bass, treble, and soundstage is appreciable on this budget smartphone. Audiophiles may love it for it's slightly better audio experience.
There is one speaker at the bottom side of the phone which is sufficiently loud to hear calls or music.
Key Competitors
There are several phones in the sub 15K price range that offer may excel in one area.
For example, if you want better cameras you can opt for the Mi A2, or if you want a more sturdy phone Nokia 6.1 Plus is ideal.
And if you want better battery life the Asus Zenfone Max Pro M1 or Motorola One Power is the best choice.
Honor 8X is another compelling option with great performance and display.
But the Realme 2 Pro has many merits and is also Rs. 1000-2000 cheaper than most rival phones.
It is a good all-rounder and comes with balanced specs.
Let's have a look at some of the Pros and Cons for the device.
Good
Gorgeous FHD+ Waterdrop Display.
Decent Dual Rear Cameras.
Latest Android Oreo 8.1.
Super Fast Performance, Face unlocking.
Bad
No USB Type C Port.
Not very durable (Plastic Build).
No Notification LED.
Pro & Cons for Realme 2 PRO
Concluding Thoughts – Why Should You Buy Realme 2 Pro?
The sub 15k or 20k segment is saturated with several phones that offer incredible value for money, and the Realme 2 Pro-trade blows with rivals.
The phone has the above-mentioned Pros and some Cons but in totality is a wonderful device to use as a daily driver.
Recently, launched OnePlus 6T uses a similar waterdrop notch - the latest innovation from Oppo.
I think the tiny notch display is one of the biggest positives for the Realme 2 Pro which is not available on any rival phones.
The phone looks futuristic and even has a decent performance.
I like the cameras on the Realme 2 Pro and is comparable to the Honor Play but not as good as the POCO F1 or the Xiaomi Mi A2.
Also, Realme is promising updates to improve the experience and minor bugs which is a positive reinforcement to recommend this phone.
Notably, the company has recently raised prices for other mobiles due to the depreciating Rupee. But has kept the price for Realme 2 Pro the same, giving us another reason to recommend it.
Overall, after using the device for many days, I think it is a good all-rounder and you can buy it without worries.
If You have any queries, ask them in the comments below and I will surely answer them ASAP.
Cheers!!! Have a Great Day!!!
Also Read:
(REVIEW) Redmi Note 7 India - Camera, Gaming, Performance
Asus ROG Phone 3 Review - No Compromise Flagship
Redmi 3S Prime Review Gaming Camera User Experience