Written in December 2019, Updated in December 2020
Everything to know about the AMD RX 5550 XT – AMD has launched the new RX 5500 XT Graphics card in the Indian market for a price tag of Rs. 12,990 (4 GB VRAM) and 14,990 (8 GB VRAM), excluding taxes.
The AMD RX 5500 XT will be available from board partners like Asus, Gigabyte, MSI, ASRock, Sapphire, and XFX and can cost between Rs. 17,000 to Rs. 22,000 depending on the model.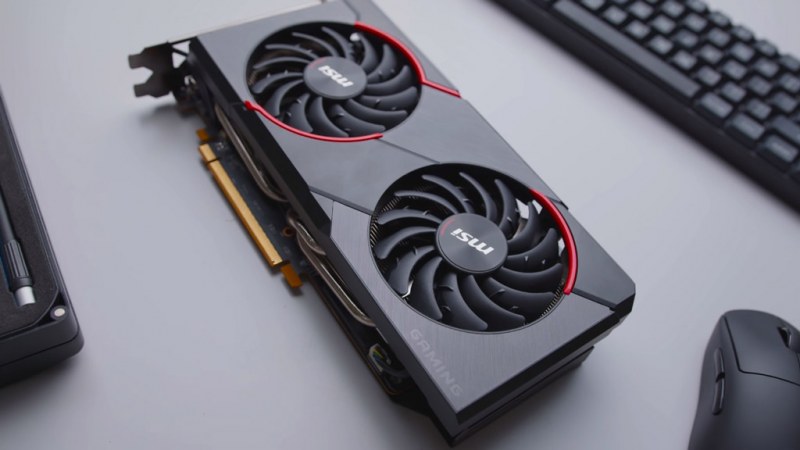 Previously, the company has launched the RX 5700 which is available for Rs. 33,000 in the current market and rivals the Nvidia RTX 2060 and RTX 2060 Super.
The AMD RX 5500 was launched in October and now this new mid-range card will attract gamers looking for an excellent 1080P gaming graphics card.
The new AMD RX 5500 and the 5500XT will go head-on against the Nvidia GTX 1650 and the GTX 1650 Super.
The AMD RX 5500 XT is reportedly 1.6 times faster than the AMD RX 480 and is about 30% faster in comparison to the Nvidia 1650 Super.
The Nvidia GTX 1660 Super is faster in comparison to the AMD RX 5500 XT.
AMD has also recently released the new Radeon software which promises upto 20% improved performance in frame rates.
Key Specs for the AMD Radeon RX 5500 XT
RDNA Architecture, Based on 7 NM Manufacturing Process
1408 Stream Processors, 22 Compute Clusters.
Base Clock – 1607 MHz
Game Clock – 1717 MHz
Boost Clock – 1845 MHz (can vary based on manufacturer).
14 GBPS GDDR6 – 4 GB or 8 GB VRAM
Max. Memory Bandwidth – 224 GB/s
Memory Bus Width – 128 Bit
Dual or Triple Fan Cooler Design
PCI-E 4.0 Support
Compute Performance5.2 TFLOPs
Board Power Requirement – 130 Watts
Power connector1 x 8-pin
Works with 550 Watts Plus PSU.
Price Starts at Rs. 12900 (excluding taxes).
AMD says that 4 GB VRAM version of the graphics card is sufficient for most gamers playing at 1080P but certain games such as Borderlands 3, Wolfenstein II: The New Colossus, and CoD: Modern Warfare may require 8 GB version in heavy graphics scenes.
Also, to be more future proof you can buy the 8 GB VRAM version as typically people upgrade a graphics card in 3-5 years.
Game Bundle and Offers
AMD is offering Free Monster Hunter World: Iceborne Master Edition game and a 3-month subscription to the Xbox Game Pass service. It is not clear if the latter is available in India.
Who Should buy the RX 5500 XT?
If you are looking for 1080P gaming or creating content using software like Adobe Premiere Pro, the RX 5500 XT can be a good choice.
If you are upgrading from older graphics cards like GTX 750, RX 460, RX 470, R9 270, 280, or similar cards the RX 5500 XT is a significant jump.
The graphics card comes with the cutting-edge AMD RDNA architecture and also gets a decent boost from the new AMD Adrenaline software.
Notably, there is a performance difference between the 4GB VRam RX 5500 XT and the 8 GB VRAM card is about 7-15 FPS depending on the game. (Gamers Nexus Youtube channel has done a benchmarking test.)
The RX 5500 XT (8 GB) is neck in neck vs the Nvidia GTX 1660 when it comes to gaming performance. It is slower in comparison to the Nvidia GTX 1660 Super which is available for around Rs. 21,000.
Performance Benchmarks
Recently AMD released the new RX 6600 and the more powerful RX 6600 XT graphics cards.