AMD launches Radeon RX 6600 XT Graphics card with 8 GB VRAM:
The AMD Radeon 6600XT is now available for purchase online and offline in India.
11-Aug-2021 – AMD has announced the mid-range graphics card in India – AMD Radeon RX 6600 XT, which will join the former AMD GPU lineup – RX 6700 XT, RX 6800, RX 6800 XT, and RX 6900. The AMD RX 6600XT is available for Rs. 49,990 currently. You may be able to find it in the price range of 45K to 55k, depending on the brand and cooler. Also, the company has previously launched the Radeon RX 6600.
Highlights:
15 percent better performance than Nvidia RTX 3060
Available worldwide starting August 11
RDNA2 graphics architecture
Price Rs. 49,990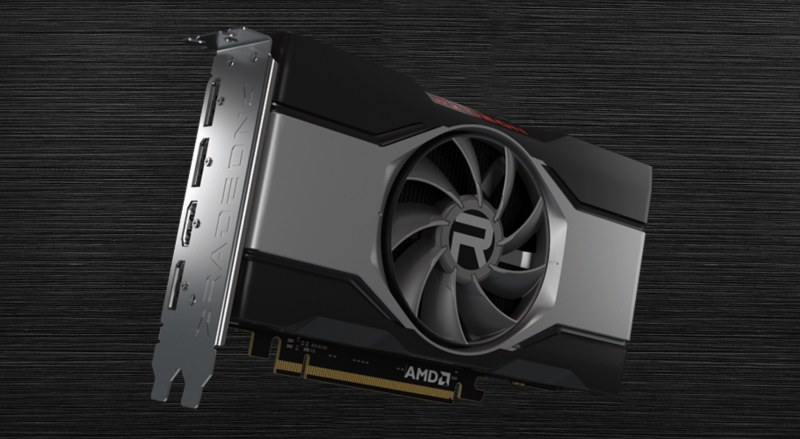 Pricing and Availability:
The AMD Radeon RX 6600XT costs $379 in the US (approximately INR 33,300 in India including taxes). However, the GPU won't be available anywhere in India or the US at the MRP due to the Graphics card shortage.
In India, you may be able to get it between 50K to 60K at the time of writing this article.
AMD board partners likewise – Gigabyte, ASRock, ASUS, BIOSTAR, MSI, PowerColor, SAPPHIRE, XFX, and Yeston will make the graphics card available from starting 11th August and in pre-built systems.
The Graphics card is available in India now for purchase both online as well as offline.
Specifications and Features:
The newly launched AMD RX 6600 XT graphics card arrives with 8GB GDDR6 VRAM with 2359 MHz base game clock speed and up to 2589 MHz boost frequency.
It has 2,048 stream processors, which are grouped into 32 compute units along with 32 ray accelerators. It features a 128-bit memory interface, up to 256 Gbps memory bandwidth, and 32 MB Infinity cache memory.
The GPU is built on RDNA2 architecture like the other 6000 series members.
It has a 160Watts Typical Power Draw (TPD), and that's pretty impressive. Less heat also means your computer room will not be hot as hell in summers.
AMD suggests a power supply of 500W, but to be on the safe side, get a 550 Watts PSU to work with the Radeon RX 6600XT.
In addition, the new Radeon RX 6600 XT supports ray tracing. It comprises essential software such as AMD's smart access memory, FidelityFX Super Resolution upscaling, DirectX 12 Ultimate Support, Radeon Boost, and Radeon Anti-lag.
Performance:
The Red team claims to have 15 percent better performance than the NVIDIA GeForce RTX 3060 with selected AAA titles.
The GPU offers 2.5x better performance than the previous generation.
According to Scott Harkelman, corporate Vice President and General Manager of the Graphics Business Unit at AMD said that RX 6600 RT has been designed to provide the ultimate gaming experience at 1080 resolution.
Gaming Benchmark:
AMD claims the gaming performance jump between 1.4x and 1.7x compared to the previous generation AMD Radeon RX 5600 XT graphics card. These games include – Assassin's Creed: Valhalla, Borderlands 3, Doom Eternal, and Forza Horizon 4.
A 15% better gaming performance was reported from the games – Death Stranding, Hitman 3, Cyberpunk 2077, and Resident Evil: Village, Battlefield V.
These all were run at 1080p using the highest settings and favorable API.

The Radeon RX 6600 XT is even ahead of RTX 3060 Ti but offers the same performance as the RTX 3060 in other titles, especially when you turn on Ray tracing.
Initial Thoughts
The AMD RX 6600XT is an excellent graphics card for 1080P and exchanges blows with the Nvidia RTX 3060.
The RTX 3060 has 12 Gigs of VRAM that are helpful in the higher resolutions such as 2K or 4K but these cards are not ideal for 4K resolution. If you buy a GPU for 1080P gaming, this is a decent offering from AMD.
If it was available for 35k to 40K, it would have been an excellent deal but the current price premium is unfair and not justified by any means.
Also, a lot depends on the price and availability of the Graphics card and gaming titles you want to play.
Can Check the Video By Linus Tech Tips for more benchmarks and gaming performance.
Written By Heena Makwana, Edited By Kanuj Sharma