Updated On -04/Dec/2018
If you are looking forward to purchasing your new graphics card here is an Epic offer you can take advantage.
Nvidia first announced the offer for the RTX cards and now has also added another offer for the GTX cards.
As we know, there is a large inventory of unsold graphics cards due to lack of interest from cryptocurrency miners.
This is leading to inventory pile up and asserting graphics card companies to offer bundled offerings and discounts.
We may also see a price drop for GPU's in the coming months if the stock is not liquidated.
**The bundle offers information was shared to Candytech by Nvidia in an email.
Get Free Fortnite Bucks With Purchase of Nvidia GTX Cards
Nvidia is offering 2000 V bucks with the purchase of GTX 1060, 1070, 1070 Ti. Additionally, you will also get the Rare Reflex Outfit, Response Unit Back, Bling, Uncommon Pivot Glider, Angular Axe Pickaxe gear.
Otherwise, the 2000 V Bucks can be bought for $19.99 or Rs. 2400 independently.
Get Free Battlefield V With Purchase of Nvidia RTX cards
Nvidia recently released the new RTX series of graphics cards which offer incredible graphics with the new Ray tracing technology.
Now the company is offering something special to gamers looking to upgrade their old PC rigs.
Nvidia is offering a free copy of the Battlefield V to all the gamers who are buying the new Nvidia RTX 2080 Ti, RTX 2080 or the RTX 2070.
The offer starts from 23rd November 2018 and is valid till 07th January 2019(or till the supply lasts). The battlefield V is the latest title from EA in the long-standing battlefield series.
The game is currently available on Origin for Rs. 3499 for the standard edition and the deluxe edition for PC costs Rs. 4,799. A hefty sum to pay for this online thriller.
I have played the Beta for the BattleField V on the Nvidia GTX 1060 and it comes with the most impressive graphics, I have seen in any modern game.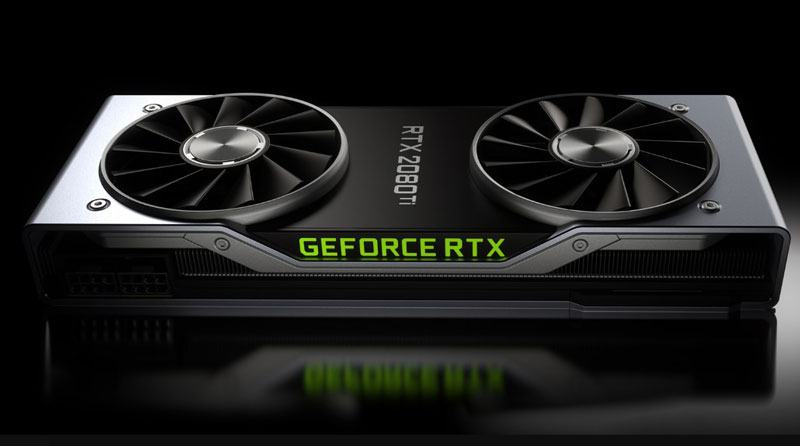 The gameplay is even better with the latest DXR Ray tracing, an in-game patch that was released last week.
Further, the price for the Founders edition RTX cards are as follows:
Nvidia RTX 2070 – India Price Rs. 54,250
Nvidia RTX 2080 – India Price Rs. 72,400
Nvidia RTX 2080 Ti – India Price Rs. 108,600
Win a Free RTX 2080 Ti, 2080 or RTX 2070 – Offer By Nvidia
Nvidia is also offering 3 new graphics card to gamers who will participate in the contest. As per Nvidia, you need to play the Battlefield V in the single-player War Stories mode.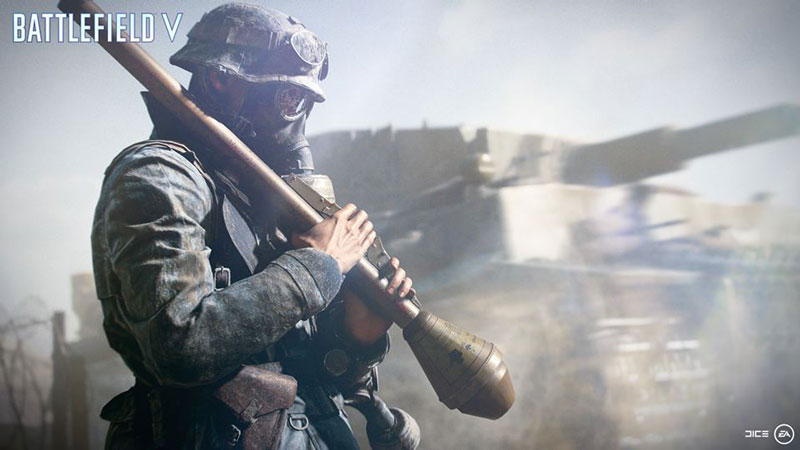 Capture your favorite moment using Alt+F2 to capture the screenshot and then share it with Nvidia using the @NVIDIAGeForce and hashtag #SHOTWITHGEFORCE.
Also, you need to upload the screenshot on the Nvidia website which I have linked below.
Also, read about the latest GTX 1650, GTX 1660 and the 1660 Ti graphics cards.
Source Nvidia Free Graphics Card Contest, Nvidia RTX Battlefield V Bundle Offer.
---
Published on 13-March-2015
Nvidia Offers Witcher 3 Wild Hunt Free With GTX 900 Series Cards
Nvidia's "Undeniably Epic Offer" is available now on the purchase of Nvidia GTX 980, GTX 970 and GTX 960 graphics cards when you purchase them from Snapdeal.com and Flipkart and Nvidia authorized retailers.
"The Witcher 3: Wild Hunt" Gets an Epic Bundle to Celebrate an Epic Game "
The Witcher 3 Wild Hunt will also be available for buyers who will buy a Gaming Laptop powered by Nvidia GTX 970M or above, yes they are rare in India.
When you purchase the graphics card you must ask the seller, to share the Code for the game with you, usually comes with the sealed paper card or they can send the code to you via email.
I would suggest you have a word with the customer care of Flipkart or Snapdeal if you are buying online before buying the graphics card. The Witcher 3: Wild Hunt is going to launch for PC on 19th May 2015.
The Witcher 3 Wild Hunt is one of the most 25 Things I learned from PC Games and is developed by  CD Projekt Red and have worked together with Nvidia to bring new levels of realism to the game with cutting-edge game development technologies. For example, Nvidia's latest technology hair works make the character's hair and fur to life with each hair strand moving as in real life scenario.
Nvidia's PhysX technology also do the same to the clothes and other elements in the game to make them look more realistic.
Nvidia GTX 980 and 970 are really energy efficient cards and are extremely powerful compared to the older generations. You can read more about the GTX 970 and GTX 980 here.
Nvidia recently launched the GTX 960 which is 128 Bit, 2GB graphics card and has some uber cool overclocking potential, you can check out which GTX 960 you should buy here.
PC Specs Required to Play Witcher 3: Wild Hunt 
Minimum PC Requirements Witcher 3: Wild Hunt 
Intel i5-2500K 3.3GHz, AMD Phenom II X4 940.
GeForce GTX 660 or Radeon HD 7870.
RAM 6GB.
64-bit Win 7/Win 8(8.1).
DX11.
HDD 40 GB.
Recommended PC Requirements Witcher 3: Wild Hunt 
Intel i7 3770 3.4 GHz or an AMD FX-8350 4 GHz.
GeForce GTX 770 or AMD Radeon R9 290.
RAM 8GB.
OS 64-bit Win 7/Win 8 (8.1).
DX11.
HDD 40 GB.
If you have any queries regarding GTX 960, GTX 970 and GTX 980 purchase you can ask in Comments.