Rare to find smartphones which offers not only great specs, user experience and astounding music experience.
Smartphone manufactures are pushing the specs up with each new model but music experience and earphones supplied with most smartphones are pathetic for music lovers. We have chosen the best out of them to bring you some incredible choices you can opt for when buying a new smartphone if you are an Audiophile.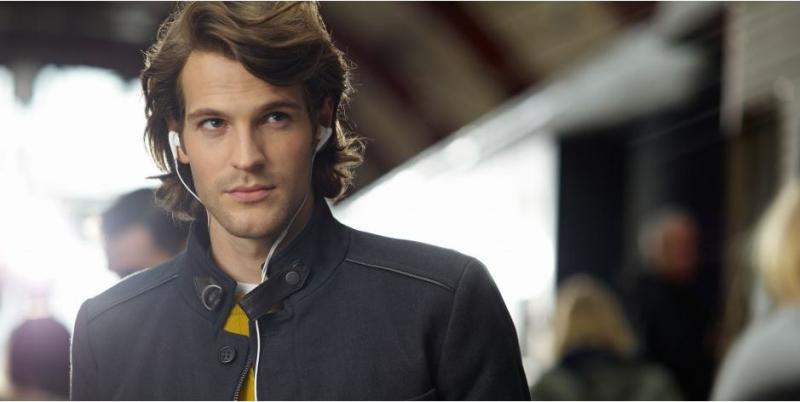 The smartphones in this list have great audio quality and have the OOmph factor to make you groove on Rock or Jazz whatever is your dope. Let's get started with some of the best smartphones for great music experience.
1. HTC 10
The all new Boom Sound in this handset is one of the best. In this all innovative speaker configuration, a full range speaker is placed on the top ( near earpiece) and another in the bottom. This configuration makes a perfect miniature of a woofer system. It's like having the full-range speakers pointed towards you and the sub-woofers placed under the desk.
There is also Bass-To-Treble Balancing Software to give you the surround sound experience with clear mids and highs without making it too loud for the ears.
With this, there are two modes of sounds for your convenience namely, Theater mode and Music mode. In theater mode, you'll feel the full range audio at the front speakers and the bass sounds at the bottom. On the other hand, all speakers flash the audio straight at you in the music mode.
Headphone – The HTC 10 push over all smartphones with its powerful audio output from its headphone jack. It delivers 1.2 volt audio output which is very high for a smartphone  so it can drive almost any headphones , the pre set equalizer of beats audio software make sure that each musical notes are audible clearly.
Unlike other smartphones you will be able to here the bass from the loudspeakers. The front facing speaker design ensures better hearing while holding the phone in your hand. The dual speakers produces the same stereo experience you get from a headphone that makes it cool while watching videos or playing games.
2. LG V20 
This mobile phone being a sibling of LG V10 stood upto the expectations. The handset features the latest ES9218 DAC, featuring a parallel DAC configuration to improve noise performance. This latest chip perks a theoretical maximums of 130SNR, 124 dB DNR and -112 dB THD+N.
Which essentially means you get to hear the most blissful sounds out of this premium android smartphone.
This V20 packs a dedicated headphone amp with a high 2Vrms output, which help in better performance in terms of active noise cancellation.
However, the audio output performance of both LG V10 & LG V20 are nearly similar in real life usage. It's upto you to decide if you wanna pay extra bucks for better and upgraded new V20.
3.

Apple iPhone 7
The US tech giant, Apple builds devices in a way that one look at it and you'll be awed, one use and you'll be sold. With exotic build, great display also comes a good audio performance.
Apple continues it longstanding relationship with Cirrus logic for Audio circuits. A single 338S00105 audio codec is likely to handle AD/DA conversation with ease and great quality, while two of them operate as separate amplifiers for external speakers and headphones/earpiece.
The iPhone 7 comes with 2 times more sound volume when compared to the iPhone 6s. Also this is the first iPhone which is ever made to come with stereo sound. There are stereo speakers at the bottom and at the top of the device to ensure much better volume and clarity.
You can use earpods with the lighting connector or the new Airpods with the new iPhone 7 for a rich sound experience.
4 .iPhone 5s   

                                                                                                             
We can't just ignore Apple iPhone in this list it is one of the most amazing music power house packed in a small frame. With the recent price drop to Rs. 21,000 ($320) the iPhone 5s is incredible small sized smartphone you would love to have.
Apple uses dedicated audio chipsets like wolfson, cirrus on their products to create incredible music experience.The out of the box earphones you get with Apple are simply outstanding and offer great music experience with excellent design and build quality. You can listen to music on them for hours and irrespective of genre will simply fall in love with the quality of the output.
The iPhone 5s is good at delivering immersive 3D sound effect through headphones, and it   produce smooth and pleasant music experience, but it is not the same for loudspeaker, the audio quality through loudspeaker is average but better than previous iPhone.
5. Microsoft lumia 525
The number 3 on the list of 5 Best Smartphones for Great Music Experience is a budget smartphone. If you don't want to spend huge sum of money to buy a HTC M8 or an iPhone 5s, then the Lumia 525 is the best smartphone for great music experience is Microsoft Lumia 525.
The lumia 525 is one of the most sold budget smartphone and it comes with better sound quality. The lumia 525 is good at listening your favorite tracks through headphones, and you can even buy latest music directly from the music player . Sound through the loudspeaker is also loud and clear on this small budget champ.
 6. Vivo XPlay 3S
The Xshot XPlay 3s is made for music lovers and offers deep music experience with the excellent inbuilt sound engine. The smartphone is mindblowing Vivo has fitted a pair of dedicated audio chips on the Xplay 3S with ESS Technology's ES9018 DAC and Texas Instruments OPA2604 amplifier.
This should go nicely with the built-in DTS Headphone feature that brings 7.1 or even 11.1 surround sound effect to your stereo headphones. The smartphone maker Vivo is a premium smartphone maker and Vivo XPLay 3S has a 2K display with Snapdragon 800, 3GB RAM and 2300 mAH battery.  You may have to get it from EBay global in case this is not available.
7. Sony Xperia Z3
Sony Xperia Z3 comes with a dedicated walkman app and its "xloud"technology  makes it sound loud without any crackling noise when listening through loudspeakers , and also good for listening at noisy environments like while travelling on a bus or train via headphones all you get is clear bass and stereo effect.
The Sony Xperia Z3 comes with Sony 3D Surround Sound Technology (VPT), Clear Audio+, xLoud Experience, High-resolution Audio, DSEE HX (Digital Sound Enhancement Engine), also the earphones( MDR-NC31EM headset) offers noise cancellation with great design and build. Sony has been the pioneer in sound enhancement for years and carry the legacy well till now.
8. Vivo X5 PRO
Vivo X5 PRO is another smartphone that Audiophiles can consider to purchase which offer incredible music experience out of the box.
Vivo X5Pro by a custom-made Cirrus Logic DAC AK4375 audio chip delivers astounding music experience to the listener. The smartphone  may appeal to the Audiophiles for listening to high pitches deep beats.
The Vivo X5 Pro not only sounds great but is also one of the most gorgeous looking smartphone you can buy. The design is a reminiscence to the Apple iPhone 6 with thin frame and sleek contoured looks.
The smartphone is even thinner (6.44 mm) when compared to iPhone (6.99 mm).
The smartphone comes with a 13 Mega pixel rear camera with PDAF (phase detection auto focus). The front camera is also an 8 Mega Pixel rear front shooter for selfie lovers. The smartphone is powered by the Qualcomm Snapdragon 615 processor clocked at 1.5 Ghz and comes with 2 GB RAM.
Vivo X5 PRO has 5.2 inch Full HD Display and runs on Android Lollipop OS. It has a moderate battery capacity of 2450 mAH.
The smartphone is an ideal companion if you value style , looks , selfies and great music experience in your smartphone.
Vivo has also launched the Vivo X6 and Vivo X6 Plus which are also great for music lovers.
How to Make Any Android Smartphone a Music Smartphone ?
If you don't have any of these you can still convert your android smartphone to an apple ipod with incredible music experience using apps like Viper-X or Beats Audio. You need to be rooted in order to install and use these Apps. I have tried the Viper-X it is free and most amazing music app which can tur any smartphone into a music phone.
You can download and use Viper-X and enjoy a great music experience on any smartphone.
Pair it up with PowerAmp app from the Android playstore and you are set to get the best music experience you ever had in your life.
Related Articles –
10 Best Earphones to buy for your Smartphone .
10 Best Thin & LightWeight Mobiles
10 Best Fingerprint Scanner Phones 2017