Updated January 2019 – Rare to find smartphones which offer not only great specs, user experience, and astounding music experience.
Smartphone manufacturers are pushing the specs up with each new model but music experience and earphones supplied with most smartphones are pathetic for music lovers.
We have chosen the best out of them to bring you some incredible choices you can opt for when buying a new smartphone if you are an Audiophile.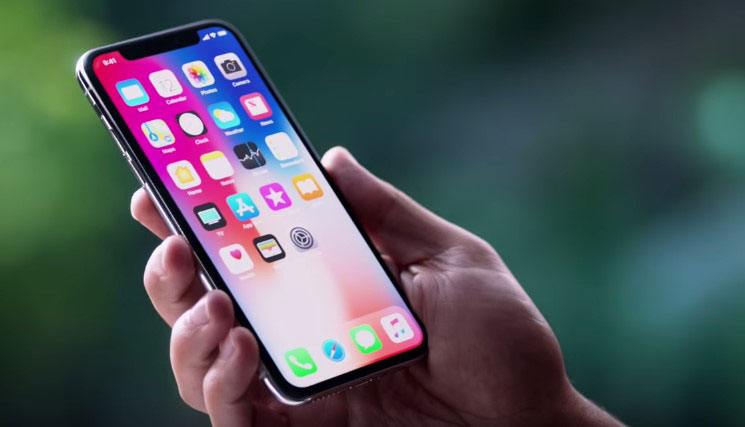 The smartphones in this list have great audio quality and have the OOmph factor to make you groove on Rock or Jazz whatever is your dope. Let's get started with some of the best smartphones for great music experience.
HTC U12 Plus
U12 Plus is the latest offering from Taiwanese company and is expected to be priced around Rs. 48,990 when it launches in India.
Following the trend of having great music capabilities in HTC flagship devices, U12 Plus comes with HTC BoomSound Hi-Fi edition speaker system.
HTC has produced a number of devices that came with excellent music capabilities, and U12 Plus is another addition to that list. BoomSound in the new phone is the clearest and best yet, as per the company's claims.
Other than that, the company offers USonic earbuds in-box with the device. These earbuds come with advanced Active Noise Cancellation that works automatically. The U-Sonic earbuds monitor environmental sounds levels continuously, and quickly adjust in order to compensate for disturbances or new noises.
Also, the sound system of mobile is Hi-Res Audio certified so that the quality sound output is assured, providing excellent music listening experience to a user.
Additionally, HTC U12 Plus features Qualcomm aptX HD, LDAC up to 32-bit high-resolution wireless audio via Bluetooth. This allows for crystal-clear sound through Bluetooth at exceptional quality.
LG G7 ThinQ
LG has been going on the right track, as far as audio and music capabilities are concerned. With G7 ThinQ, LG doesn't seem to disappoint the listeners.
Most interesting of all the audio features is its 32-Bit Hi-Fi Quad Digital-to-Analog Converter (DAC) that provides crisp sound through wired headphones.
LG G7 ThingQ comes with 39% enhanced bass compared to the LG G6 and comes with a Boombox Speaker. The phone is designed in such a way that its inner space functions as a resonance chamber combined with greater sound levels and 39% larger speaker to provide booster and louder sounds.
The device also comes with something called as Super Far-Field Voice Recognition (FFVR). It provides improved voice recognition and picks up commands more clearly even in noisy environments from almost 16 feet away.
Also, it features a Wind Noise Filter that minimizes wind noise while recording videos. The LG G7 also packs in DTS-X  Virtual Surround Sound, which provides users with a deep 3D stereo audio experience.
Interestingly, LG G7 has a RAM (Receiver as Mic) feature. In this system, sound clarity of audio recordings in loud environments is improved by combining 2 analog mics with the phone's receiver.
Additionally, the mobile has an HD Audio Recorder to capture high-quality sound providing the ability to record over a different audio track. Also, there is a Hi-Fi Video Recorder that comes with 2 high AOP mics to record higher-quality sound.
Xiaomi Mi A1
Mi A1 is a smartphone manufactured by Xiaomi. It is available in 4 GB + 64 GB variant and is available for purchase from the company's website for a price of Rs. 13,999.
The device comes with a 10V smart power amplifier paired with an advanced Dirac HD Sound algorithm and provides audio output from the speaker and deeper lows for both phone calls and music.
Further, there is an independent audio amplifier that supports high-impedance headphones of impedance up to 600 ohms.
Also, the Mi A1 comes with a top and bottom microphone. It is combined with a noise-reduction algorithm by Fortemedia in order to make the microphone more sensitive and clear in loud areas.
Overall, the device has a very decent sound experience, and it still comes with a 3.5 mm audio jack. Notably, Mi A1 is one of the first Xiaomi phones to come with the stock Android experience and has a powerful Qualcomm Snapdragon 625 Processor.
Apple iPhone X
iPhone X is arguably the most innovative iPhone Apple has ever created. It has a notch on top of its display and comes with a full-screen display and features like FaceID and a dual camera setup at its back.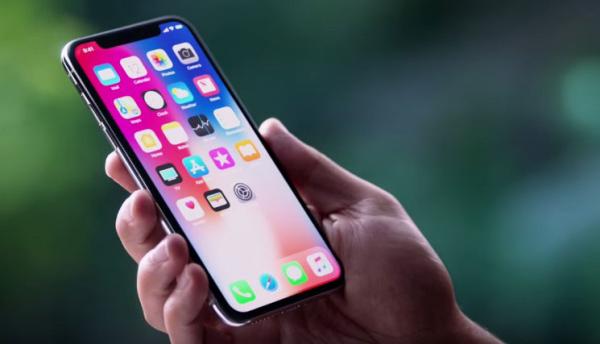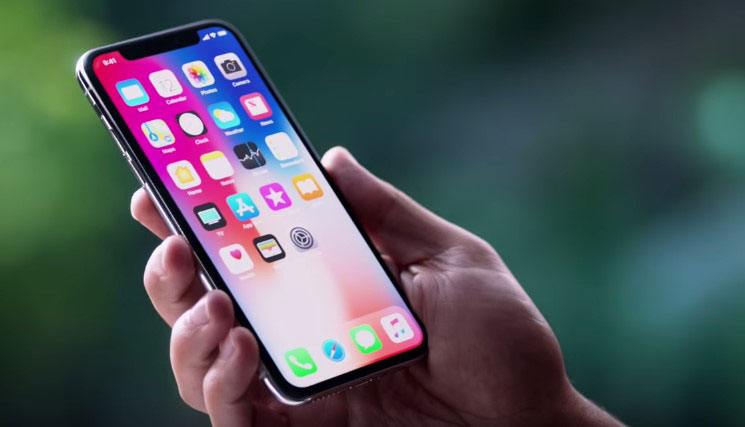 Apart from that, it has dual stereo speakers at the bottom, just like other recent iPhone models. Also, Apple provides quality wired Earpods with Lightning connector headphones in-box along with the phone that sound nice and have very clear audio output, although there is no 3.5 mm headphone jack in the phone.
Apple iPhone X supports a number of audio formats, including Apple Lossless, FLAC, Linear PCM, Dolby Digital, and Dolby Digital Plus. Also, the maximum volume limit is user configurable.
Most interestingly, the iPhone X sounds best with Apple's wireless earphones called as Airpods. The Airpods are W1 Wireless chip-enabled headphones that are based on existing Bluetooth 4.1 technology.
When paired with the mobile, sounding experience become even better with its crisp and rich output. W1 chip Chip is specifically designed to work seamlessly with Apple devices.
Apple X can play audio for up to 60 hours (wireless) on a single charge of battery.
iPhone 8 Plus
Apple iPhone 8 Plus comes with a design similar to its predecessor and has dual stereo speakers at the bottom. The output generated from the audio system is excellent and provides a rich and loud enough experience.
As per Apple, iPhone 8 Plus features redesigned stereo speakers that are nearly 25 percent louder than the predecessor and provide deeper bass experience to the user.
There is no 3.5 mm headphone jack. The headphones that come in-box are made for phone's Lightning connector but the Apple gives a Lightning to 3.5 mm audio jack  adapter.
iPhone 8 Plus is capable of audio playback for up to 60 hours (wireless) on a single charge of battery.
The device supports a number of audio formats, such as Apple loseless Protected AAC, FLAC, Audible, Dolby Digital, and Dolby Digital Plus.
Read more about iPhone 8 Plus here
Google Pixel 2 XL
Google Pixel 2 XL is arguably the best Android out phone out there if your preference is software experience with optimization. Apart from that, it boasts of excellent music capabilities too.
The device comes with stereo speakers at its front. The system generated loud and clear audio output with very rich and deep vocals.
Google ditched 3.5 audio jack for the phone and there is a USB Type-C port instead. Also, the company provides a headphone adaptor to connect a 3.5 mm jack to the Pixel 2 XL.
Additionally, the smartphone boasts of Bluetooth 5.0 + LE and supports Wireless HD audio with LDAC, Qualcomm AptX and AptX HD audio codecs.
Moreover, Google Pixel 2 XL comes with 3 mics, which ensures that each and every bit of audio will record even while recording videos. The device also features noise suppression, which eliminates the environmental noise from the audio recorded.
Read more about Pixel 2 XL here
LG V20 
This mobile phone is a sibling of LG V10 stood up to the expectations. The handset features the latest ES9218 DAC, featuring a parallel DAC configuration to improve noise performance. This latest chip perks theoretical maximums of 130SNR, 124 dB DNR and -112 dB THD+N.
Which essentially means you get to hear the most blissful sounds out of this premium Android smartphone.
This V20 packs a dedicated headphone amp with a high 2Vrms output, which helps in better performance in terms of active noise cancellation.
However, the audio output performance of both LG V10 & LG V20 is nearly similar in real life usage. It's upto you to decide if you wanna pay extra bucks for better and upgraded new V20.
Apple iPhone 7
The US tech giant, Apple builds devices in a way that one look at it and you'll be awed, one use and you'll be sold. With exotic build, the great display also comes a good audio performance.
Apple continues it longstanding relationship with Cirrus logic for Audio circuits. A single 338S00105 audio codec is likely to handle AD/DA conversation with ease and great quality. Whereas, two of them operate as separate amplifiers for external speakers and headphones/earpiece.
The iPhone 7 comes with 2 times more sound volume when compared to the iPhone 6s. Also, this is the first iPhone to come with stereo sound. There are stereo speakers at the bottom and at the top of the device to ensure much better volume and clarity.
You can use earpods with the lighting connector or the new Airpods with the new iPhone 7 for a rich sound experience.
iPhone 5s                                               

                                                                 
We can't just ignore Apple iPhone in this list it is one of the most amazing music powerhouse packed in a small frame. With the recent price drop to Rs. 21,000 ($320) the iPhone 5s is incredible with its small size smartphone you will love to have.
Apple uses dedicated audio chipsets like Wolfson, cirrus on their products to create incredible music experience. The out of the box earphones you get with Apple are simply outstanding. They offer great music experience with excellent design and build quality. You can listen to music on them for hours and irrespective of the genre will simply fall in love with the quality of the output.
The iPhone 5s is good at delivering immersive 3D sound effect through headphones. It produces smooth and pleasant music experience, but it is not the same for a loudspeaker. The audio quality through loudspeaker is average but better than previous iPhone.
Sony Xperia Z3
Sony Xperia Z3 comes with a dedicated Walkman app and its "xloud" technology makes it sound loud without any crackling noise when listening through loudspeakers. Also, it is good for listening to noisy environments like while traveling on a bus or train via headphones all you get is clear bass and stereo effect.
The Sony Xperia Z3 comes with Sony 3D Surround Sound Technology (VPT), Clear Audio+, xLoud Experience, High-resolution Audio, DSEE HX (Digital Sound Enhancement Engine). Also, the earphones ( MDR-NC31EM headset) offers noise cancellation with great design and build. Sony has been the pioneer in sound enhancement for years and carries the legacy well till now.
Vivo X5 PRO
The Vivo X5 PRO is another smartphone that Audiophiles can consider to purchase which offer incredible music experience out of the box.
Vivo X5Pro by a custom-made Cirrus Logic DAC AK4375 audio chip delivers astounding music experience to the listener. The device may appeal to the Audiophiles for listening to high pitches deep beats.
The Vivo X5 Pro not only sounds great but is also one of the most gorgeous looking smartphones you can buy. The design is a reminiscence to the Apple iPhone 8 with a thin frame and sleek contoured looks.
The smartphone is even thinner (6.44 mm) when compared to the iPhone (6.99 mm).
The smartphone comes with a 13 Megapixel rear camera with PDAF (phase detection autofocus). The front camera is also an 8 Mega Pixel rear front shooter for selfie lovers. The smartphone gets power from a Qualcomm Snapdragon 615 processor with a clock speed of 1.5 GHz and comes with 2 GB RAM.
It has a 5.2 inch Full HD Display and runs on Android Lollipop OS. It has a moderate battery capacity of 2450 mAH.
The smartphone is an ideal companion if you value style, looks, selfies and great music experience in your smartphone.
Vivo has also launched the Vivo X6 and Vivo X6 Plus which are also great for music lovers.
Read more about it here
How to Make Any Android Smartphone a Music Smartphone?
If you don't have any of these you can still convert your android smartphone to an Apple iPod with incredible music experience using apps like Viper-X or Beats Audio. You need to root in order to install and use these Apps. I have tried the Viper-X it is free and the most amazing music app which can turn any smartphone into a music phone.
You can download and use Viper-X and enjoy a great music experience on any smartphone.
Pair it up with the PowerAmp app from the Android play store and you will get the best music experience you ever had in your life.
Related Articles –