"If at first the idea is not absurd, then there is no hope for it"-Albert Einstein
I can't imagine a life without a smartphone; no one can; they are entertaining, handy, and elementary for the world's wealthiest and even the most deprived.
Over time smartphones have evolved with better screens, processors, camera systems, and Apps. Modern mobile phones offer millions of possibilities.
Here are 9 Incredible Future Smartphone Technologies (Ideas) to make your life easy.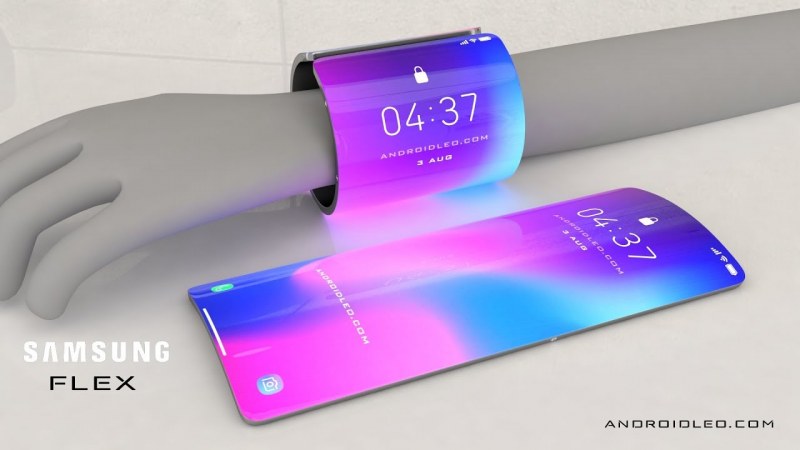 1). Nano Technology Based Lithium Batteries for Mobiles (4 times long-lasting)
Holy Grail of Battery Life Discovered with Nano Technology Based Lithium Batteries. Modern smartphones need batteries that are compact and can fuel them for days without the need for charging.
To meet the power storage needs of handheld gadgets, wearable devices, and electric cars; Nano Technology Engineers worldwide are designing small, low-cost, more efficient & long-lasting rechargeable batteries.
A recent breakthrough was published a few days back in Nature Nanotechnology publication. The researchers at Stanford University report that they have taken a big step toward accomplishing what battery designers have been trying to do for decades – design a pure lithium anode battery.
What we have are lithium-ion batteries. The lithium is in the electrolyte but not in the anode. An anode made up of pure lithium would be a massive boost for battery life, and we can expect more than 3-4 times increase in the battery life.
The best part is, we will not require the Ultra power-saving modes and battery-saving tips.
Read More Details about Future Nano Tech Batteries
2). Google Gestures – A Step Ahead for Mobile Revolution:
The idea has the power to transform the lives of people. Google gesture is a concept developed to help a particular section of society and break the language barrier.
This will be one of the best innovations if it is made available commercially and in low-cost smartphones.
Google gesture converts sign language to speech. It will be like giving voice to people who are unable to speak. Watch this fantastic video understands what google gesture will be capable of doing. Google Gesture transforming Lives:
3). Smart Hotel Check-In Using Smartphones
It felt like a significant innovation when the traditional large metal hotel room keys were replaced with high-tech credit-card-style entry cards.
You could slip it into your wallet for safekeeping. The cards made us feel that technology has made it way convenient for us, but now it will feel obsolete with a check in the option using Android or iOS smartphone.
Hilton Hotels Worldwide recently announced a slew of technology upgrades across its hotel system that will turn guests' smartphones into the keys for faster and easier check-ins.
Besides, the idea is to create an ability to use a mobile device to check into a chosen room based on the hotel's digital floor plan and previous allotment. Hilton will roll out to over 4,000 Hilton properties worldwide. It will work through the Hilton HHonors app for iOS and Android.
Most likely, this will become a norm for many top-tier hotels in the next couple of years.
4). Self-Adjusting Mobile Screens to Get Rid of Reading Glasses:
It may sound far-fetched, but it may turn out to be a reality very soon. A team of researchers at the University of California are experimenting with a new type of screen technology, which could correct vision issues without the need for the viewer to wear glasses. The research is still in the early days, but a report published by MIT Technology gives us a peek at how the technology will work.
Notably, a plastic screen with thousands of tiny holes is placed over an iPod Touch, on which special software adjusts the amount of light shown by each pixel.
This means the device will control how light reaches your eyes to recreate a sharp image artificially. It's known as Light Field Display, and it's best to think of it as a pair of glasses in reverse because it understands how our eyes will try to distort what's shown on the screen and adjusts the picture to suit.
The screen would be required to tune to the viewer's eyes, and more importantly, their focal length. Sit too close or too far away, and it may not work effectively. We can see Amazon Fire Phone-style eye-tracking tech being used to solve this, but apparently, we tend to move around naturally to bring images into focus too.
Moreover, the scientist says it will require a much higher pixel density screen around 650-700 PPI, but this is beyond what we see on even the best smartphone screens out there; the LG G3 has 538ppi in the current scenario. It is likely to happen with screen resolution getting higher shortly with mobile processors able to support such solutions.
5). IoT – Control Everything With Mobile
In the coming years, you will have one universal remote control – your smartphone. The rise of IoT devices and integrated tech will allow you to manage home appliances – AC, Refrigerators, Geysers, smart lights, smart switches, other gadgets, security cameras, smart speakers, and even your electric bikes and cars using your phone.
With the development of wearables and the Integration of In-car OS, we can expect to control everything using your smartphone. To control all gadgets like seen in the recent Ubisoft Bestseller Game Watch Dogs.
You will not require separate keys to unlock your home or start your car, and your smartphone will interact with these devices.
Furthermore, the use of physical money is reducing and mobile payments using UPI and wallets are already popular.
The concepts are in development, and with affordable smartphones, they will become popular in the future.
The wearable tech revolution is taking off and in a couple of years, this could mean miniature devices on our glasses, wrists, and clothing, sharing information.
The seamless integration will require that all the systems can speak one language and communicate with each other.
6) Mobile Air Charging Technology
Currently, We are charging our smartphones either by wired chargers or by wireless charging.
Xiaomi and other companies are developing cutting-edge technology that can charge your smartphones without any of these chargers utilizing Air Charge.
We can say that the Air charge technology will emerge as an improvement over wireless charging technology.
Xiaomi has already showcased the concept for Air Charge in the below video and we may get to see some commercial application in the coming years.
7) Flexible Display Smartphones
LG Flex was an early adaption of the flexible display technology and was years ahead of its time.
Samsung is also likely working on a flex display for future smartphones that will launch in the next couple of years.
Recently, the South Korean tech giant launched the new Galaxy Z Fold 3 and Z Flip 3 phone that is revolutionary.
The next step in the up-gradation of the phone's body is flexibility.
8) Holographic Smartphone Displays
Smartphone displays are 2 dimensional – what if we can have phones with 3-Dimensional (Holographics displays).
Right out of Sci-Fi movies like Ironman it will be amazing to have augmented reality apps that can leverage gestures support.
Is the future of smartphone display Holographic, only time will tell, the below video showcase the concept and it looks immensely cool.
9) Mind Controlling Your Phone – No Touching
Blackberry was once cool with ergonomic buttons, iPhone killed it with the touch display. Can future phones be controlled using the mind, with no need for touch or swipes?
Mind-control technology is the ability to detect electrical signals in the brain and reflect the action of that signal on your device.
QZ has shown in the below video how the concept can turn into reality with future technological advancements.
To conclude, the possibilities are unlimited, and Apple, Google, and Worldwide software developers are exploring new concepts to make them a reality sooner than you can imagine.
Share Your Thoughts in the Comments Below, Which is the most exciting future tech for you.