Let's check out some of the best upcoming smartphones likely to launch in next few months from pioneers like Samsung, Apple, Xiaomi, Huawei, LG, HTC, and Google.
The focus has been entirely shifted, from large computing devices (PC and laptop) to incredibly powerful smartphones with devices like OnePlus 5 having 8 GB RAM or Samsung using its DEX technology to turn your phone into a PC.
Computers and laptops are quickly getting replaced with highly capable smartphones with ever exceeding computing power; I don't have to switch on a computer now for a lot of tasks. Responsive website designs and Apps have made the internet a great place for mobiles. Smartphones like the Samsung S8, Xiaomi Mi Mix and the Huawei Honor Magic showcase what future smartphones will be.
Smartphones are no more just a mode to communicate, they are being used to do so much and in ways never imagined before.
Here is a list of some of the Future upcoming smartphones expected to release in 2017 and beyond.
7 Upcoming Smartphones 2017 – Future Phones – Lets Start with OnePlus 5T.
OnePlus 5T
Oneplus is planning to launch a new phone by the end of this year, and it is going to be called as OnePlus 5T. The Oneplus 5 itself is barely few months old, and we are getting confirmed news that the company is working on the successor to OnePlus 5.
There are not too many changes which are expected to happen in this iteration, though the most significant change is going to be the bezel-less display which can be the first for a OnePlus phone.
The processor and Ram are going to be same; we can expect some changes to battery capacity. The phone can have support for wireless charging or IP 67 rating, but it is more likely that Oneplus will introduce these features in the upcoming OnePlus 6.
Technical Specs for Upcoming OnePlus 5T:
Display – A Bezel Less 6.0-inch Full HD+ Display with 18:9 aspect ratio.
Processor – Qualcomm Snapdragon 835 Clocked at 2.4 GHz.
Adreno 540 GPU.
6 GB Ram / 64 GB storage and 8 GB Ram and 128 GB storage.
Rear Camera – 16 MP + 20 MP Dual Rear Camera
16 MP Front Selfie Camera.
3300 mAh battery, Dash Charging Support
4G VOLTE and USB-C port
Oxygen OS with Android Oreo 8.0.
Fingerprint scanner at the rear
Could Feature Wireless Charging or IP 67 Rating.
Apple iPhone 8 / iPhone X
 Upcoming Smartphones 2017 – Apple will be celebrating its 10th anniversary in the year 2017. So, we are likely to expect some radical redesigning when it comes to the upcoming iPhone.
iPhone 8 will be sporting an OLED screen. This helps in reduction of the thickness, better battery life & more true-to-life colors. Apple iPhone 8 can have the Dual camera support and also the support for AR (Augmented Reality).
Apple will be releasing two normal variants and a premium variant. Super fast A11 chipset which TMSC has started manufacturing. The iPhone 8 will come with the new iOS 11 for more stability and better battery life.
Recently there was news that the Apple iPhone 8 can come with ground breaking 3D camera which can change the way photography is done on smartphones. Another notable feature that Apple can provide is a fingerprint scanner below the display. The phone will have a continuous display, and a touch type fingerprint scanner will be placed on it.
Expected Specs for iPhone 8 / iPhone X :
5.5 inch OLED screen, bezel-free display
Fingerprint sensor & Front camera embedded in the screen
Touch ID integrated for faster unlocking & Apple payments
Super fast A11 chipset
3 GB RAM
Runs on upgraded iOS 11
Waterproof technology and dustproof technology
No headphone jack
USB type C reversible port with fast charging technology
Wireless charging technology
Water and Dustproof
Upcoming 2017 iPhone 8 Killer Features (including AR)
Xiaomi Mi Mix 2
 Xiaomi launched a bezel-free phone, one of it's kind in China only. This device sure does set a standard for future phones. It sports a massive 6.4 inch IPS LCD.
There is no bezel at all on the three sides of the display on the current Mi Mix and the second gen device is also expected to come with over 90% screen to body ratio.
The upcoming Xiaomi Mi Mix 2 comes with Qualcomm Snapdragon 835 processor clocked at 2.35 GHz along with the Adreno 540 GPU.
Xiaomi has already launched the Mi Mix 2 smartphone, and it is now available in India for a price of Rs 35,999 can read more about it here.
Specs for Xiaomi Mi Mix 2 :
Bezel Less Display with 6.0 inch IPS LCD screen.
Qualcomm Snapdragon 835 Octa Core 64 Bit Processor
Quad-core processor clocked at 2.35 GHz speed
Adreno 540 GPU
6 GB RAM/128 GB internal storage
No SD card support
Fingerprint sensor on the rear below the camera
8 MP front camera on the bottom
12 MP Single Rear Shooter with OIS and 4K Video recording support.
5 Megapixel front selfie camera.
Battery capacity – 3400 mAH capacity with fast Charging support.
OS – Android Nougat 7.1 with the MIUI 9.0
Xiaomi Redmi Note 5
The Xiaomi redmi Note 4 is the undisputed king of budget mobiles, and so far 50 lakh smartphones are sold in India and are the top-selling mobile in the country.
Fans are eagerly waiting for a new version of the Xiaomi Redmi Note 4. The Redmi Note 5 is expected to launch by the end of this year in China and is likely to come to India early next year. Recently the phone was spotted on TENAA – Chinese telecommunication certification website and some of the specs got leaked.
Key Specs for Xiaomi Redmi Note 5:
Display: Bezel-Less – 6 inches Curved IPS FHD+ display with a slab of 2.5 D glass atop and Corning Gorilla Glass.
Chipset: Qualcomm Snapdragon 630 Octa-Core Processor clocked at 2.2 GHz.
Adreno – 508 GPU
RAM: 3 GB/ 4 GB
Storage: 32 GB for 3 GB and 4 GB for 64 GB inbuilt storage
Cameras: 16 MP Rear camera with PDAF at f/2.0 aperture & 8 MP front camera with wide angle lens
Connectivity: Wi-Fi, Dual Sim(4G/3G) with VoLTE, Bluetooth
Finger print sensor: Rear Mounted.
Battery: 4000 mAh non-removable supporting quick charge technology 3.0
Expected Price: 11,000 for 3 GB RAM & 14,000 for 4 GB RAM variants
Read More about the Upcoming Xiaomi Note 5.
LG V30 (Flagship Phone)
LG has launched the LG V30 on 31st August 2017, though the phone is yet not available in many countries, including India.
LG V30 comes with an improved processor compared to the LG G6. It uses the Qualcomm Snapdragon 835 chipset similar to the OnePlus 5 and Google Pixel 2.
The smartphone comes with OLED 6.0-inch Quad HD+ (2,880 x 1,440 resolution) screen which is gorgeous to use. The LG V30 is water, and dust resistant and also comes with USB Type C port.
The key highlight of the smartphone is its Dual rear camera setup which comes with 13 MP / 12 MP resolution lens and f/1.6 aperture. There is a 5 Megapixel front selfie camera.
Key Specs for LG V30
Chipset: Qualcomm

 

Snapdragon 835 Processor Clock speed of 2.45 GHz.
Graphics Processor – Adreno 540 GPU.
Display: 6.0 inch 18:9 QHD+ FullVision OLED Display (2880 x 1440 / 538 ppi).
Memory: 4 GB Ram, Storage – 64 GB or 128 GB.
Rear Camera Dual: 13 MP + 12 MP Dual Rear camera with one wide angle and one standard lens.
Front Camera – 5 MP Wide selfie camera.
Battery: 3300 mAH with Qualcomm QC 3.0 Technology.
Operating System: LG  UX 6.0 and Nougat 7.1.
Connectivity: Bluetooth 5.0 support,  Near Field Communication, USB Type-C port.
Fingerprint Sensor,  Hi-Fi Quad DAC Sound, IP 67 Rating
Nokia 9
Nokia has already launched the Nokia 8, current flagship phone through the rumor mill is abuzz that the company is planning to launch a new Bezel-less phone called as Nokia 9.
The Nokia 9 can launch probably by this year-end. The Nokia 9 is expected to come with a 6.0 Inch Bezel-less display with an OLED panel and having an incredible resolution of 2880*1440. It will have the 18:9 aspect ratio like the LG V30 and will also have Corning Gorilla Glass 4 and 2.5D Curved glass on top of the display.
The notable feature for the Nokia 9 is its robust construction and the Carl Zeiss lens which can offer great photography option to the shutterbugs.
Key Specs for Nokia 9:
Display: 6.0 inch Quad HD+ 2880*1440 pixels, Corning Gorilla Glass 4 display with 2.5 D glass on the top.
Chipset: Qualcomm Snapdragon 835 Processor clocked at 2.45 GHz
GPU – Adreno 540 Graphics
RAM: 6 GB RAM
Storage: 64/128 GB internal storage expandable to 256 GB.
Cameras: Dual 12 Megapixel shooter with Laser Autofocus with Carl Zeiss lens at f/2.0 aperture with PDAF and EIS, OIS
Front Camera – Single 12 MP front camera at f/2.0 aperture
Finger print sensor: rear mounted
Connectivity: Wi-Fi, Dual Sim(4G), Bluetooth 5.0, USB Type C
Battery Capacity – 3600 mAH
Expected Price Rs. 45,000
Read More about the upcoming Nokia 8.
Google Pixel 2 XL
Google has already launched the new Pixel 2 and Pixel 2 XL phones however the phones are yet not available in all countries, so we have added the Pixel 2 XL to this list which is more futuristic compared to the Google Pixel 2.
The key highlight of the Pixel 2 XL is its large 6.0 Inch Bezel-less display which makes it more futuristic compared to the Pixel 2. The phone comes with the best camera in the world with a DXO mark score of 98 and is also capable of clicking portrait shots using a single rear camera.
The Android Oreo 8.0 is blazing fast, and Pixel 2 will get the future Android updates much sooner compared to other, other phones.
Key Specs for Google Pixel 2 XL: 
6.0-inch QHD+ (2880*1440)display, with an aspect ratio of 18:9
Qualcomm Snapdragon 835 processor clocked at 2.45 GHz
4 GB RAM and 64 GB storage, 128 GB variant
12.2 MP rear camera, likely with a Single lens and will have Dual Tone LED Flash, f/1.7 & 4 axis OIS
8 MP front snapper
3520 mAh battery with fast charging technology and USB-C port
Android Version 8.0 – Android O
Finger print sensor at the back
Water and Dustproof – IP 67 Rating
No headphone Jack.
Read More about the Google Pixel 2
Motorola Moto X4
Motorola has unveiled the Moto X4, but the phone is not launched so far in a majority of the markets. The Moto X4 is also expected to launch in India in November 2017.
The key highlight of the Moto X4 is it's Dual rear camera which is way refined compared to the Moto G5s Plus which was launched recently in the Indian market.
Also, the Moto X4 is the first smartphone to be powered by the Qualcomm Snapdragon 630 Processor and the Adreno 508 GPU. It is also water and dustproof with IP 67 Rating.
Key Specs for Motorola Moto X4: 
Display: 5.2 inches Curved IPS FHD display with a slab of 2.5 D glass atop and Corning Gorilla Glass 4
Chipset: Snapdragon 630 Octa Core Processor with Adreno 508 GPU
RAM: 3 GB / 4 GB
Storage: 32 / 64 GB internal storage expandable up to 128 GB
Cameras: 12 MP + 8 MP Dual Rear camera with PDAF at f/2.0 aperture
Front Camera – 16 MP front selfie camera with wide angle lens
Connectivity: Wi-Fi, Dual Sim(4G/3G) with VoLTE, Bluetooth
Fingerprint sensor: Front mounted and embedded in the home button
Battery: 3000 mAh non-removable supporting Motorola Turbo Charging technology
Support for Google Assistant and Alexa Assistant.
Read More about the upcoming Moto X4.
Below 3 smartphones are based on concepts which are leaked but may not see the light of day but are worth mentioning to see the possibilities of the future phones.
Symetium PC Smartphone
 The non-compromise smartphone is the tag-line for the Symetium PC Smartphone. Not much of its launch date is revealed, but still, this device looks exotic and great.
Get aside Sony there is a new squarish block design which is going to take the spot of a premium Android smartphone. The smartphone has got an OLED screen that looks vivid and elegant.
This device that promises to be a PC for the pocket can sure make the best use of it.
Expected Specs for Symetium PC smartphone :
5.5 inch OLED screen
Superb Luxury Uni metal build competing iPhone easily
Premium finishing with chamfers and symmetric edges
Qualcomm Snapdragon 835 chipset
Octa-core processor clocked at 2.35 GHz speed
6 GB RAM / 64 – 256 GB internal storage capacity
Dock through HDMI port to easy connectivity
Easy to use, simple, elegant UI
Touch sensitive RGB home button
24 MP rear camera & 8 MP front camera with dedicated shutter key
Turing Smartphone
The Turing smartphone is one of the most mysterious devices ever announced and is most radically different when compared to anything on this list.
The smartphone is alleged to come with insane 18 GB of Ram, powered by the Qualcomm Snapdragon 830 and will have a 4K display.
A dream device with every spec blow out of proportion is what the company is dreaming.
Microsoft Surface Phone 
 Microsoft is nowhere seen these days in the smartphone market. It is sad to know that it holds just 1% share in the mobile market. Windows phones are outdated after Microsoft took over.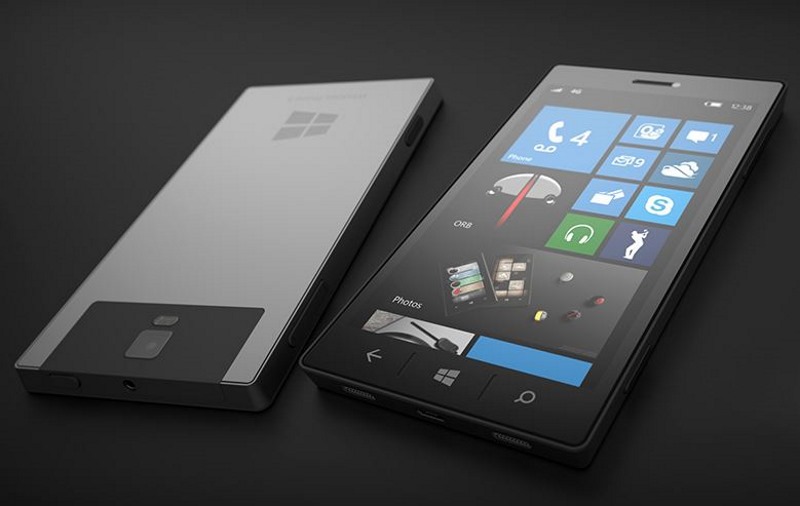 6 GB RAM and 128 GB internal storage might come with this device. A 21 MP rear shooter and an 8 MP front snapper can be expected too.
Expected Specs for Microsoft Surface Phone :
Quad HD 5.7 inch AMOLED display
2560 x 1440 pixels resolution
Gorilla Glass 4 protection
Qualcomm Snapdragon 830 chipset
8 GB RAM (DDR4) / 512 GB internal storage
21 MP rear camera & 8 MP front camera with Carl Zeiss wide angled lens
Surface pen and keyboard integrated into the flip cover
In-built kick stand
4000 mAh battery 
What to Expect from Future Smartphones 2020?
If I have to visualize the future of smartphones and concepts and ideas for 2020 –  here are the top 6 future ideas which will be popular in coming years.
Great Battery Back Up
The battery is probably the weakest part of smartphones technology so far. They hardly last a day with high pixel resolution displays and more powerful processors. There is a need for compact batteries which can last 3-4 days with a single charge and should be much more compact than the current Generation of batteries.
4K Bezel-less Displays
Though Sony already has a smartphone with 4K display Sony Xperia Z5 – Worlds Highest 806 PPI 4K Display Smartphone Unveiled. Though, it is going to be more common in smartphones by the year 2020. Xiaomi has the Mi Mix now which is a true bezel-less device; more refinements will happen to that design in coming years. Additional and evolution of flexible displays is something which is also on the cards. iPhone 8 and smartphones from Lenovo are expected to go with some of these.
Artificial Intelligence
With Google Assist and Siri, Apple and Google are trying to bring in more artificial intelligence to the smartphones and mobile computing devices. They are still in development and far away from being a good digital assistant. But in 2-3 years they may become smarter and a true assistant in helping with daily tasks.
Augmented Reality
Google's project tango along with Lenovo is the first step towards the augmented reality. Tim Cook also has said multiple times that Apple is thinking big about the Augmented reality and it could be a more prominent development even when compared to the VR.
Virtual Reality
While the virtual reality is getting some steam in the recent years, there is much more to be done before the technology becomes mainstream. Both the user experience and price for using it will come down by 2020. There will be more 3D content, videos, images and games which can make the technology popular.  Google is working on daydream while there are several more VR developments from Samsung, Oculus, Sony, and HTC.
Seamless Connectivity (4G, 5G)
4G and 5G networks – I think the worst part in modern smartphones is lack of seamless connectivity which kills the user experience. The 3G or 4G network just fail anytime, you can't surf or watch your favorite content because of network issues. A more robust network rollout, and availability can boost the user experience in future.
The vision for perfect future smartphones will have many more additions over time, and we continue to add new things to this article as we proceed further.
So that's all from my side if you may like to read about top performance phones.
Also Read: