Updated – October 2019 – Let's check out some of the best upcoming smartphones with expected Specs, Price and launch date. These are likely to launch in the next few months and are from top brands like Samsung, Apple, Xiaomi, Huawei, LG, HTC, and Google.
Smartphones like the iPhone Xs, Samsung Note 9, Samsung A9 2018 (Quad Rear cameras) and the Huawei P20 PRO, and the new Mate 20 series hints what we can expect from future smartphones.
Also, there are modern gaming phones like the Asus Rog, Xiaomi Black Shark or the Razer Phone 2 pushing the performance boundaries.
Vivo launched the Vivo X21, the first device that comes with an in-display fingerprint scanner.
Top 5 Features for Upcoming Smartphones 2019
Qualcomm Snapdragon 855 Processor.
Triple Rear Cameras and Dual Front Cameras
Improved AI and Machine Learning Capabilities.
5G Support, a major upgrade from 4G.
Faster In-display Fingerprint Scanners
Let's look at some of the upcoming phones and what are the expectations.
10 Forthcoming Smartphones in 2019 – From Top Brands
One Plus 7T & OnePlus 7T Pro
The Oneplus 7T launch is still some months away, and it is likely to unveil in November 2019. The new OnePlus 7T is going to offer some improvements over the current OnePlus 7 and Oneplus 7 Pro.
Highlight Features of OnePlus 7T
Qualcomm Snapdragon 855 Plus Processor
In-Display fingerprint scanner.
Triple Rear cameras With improved Low light performance
Single Front Camera with AI and Portrait Mode.
No 3.5 mm headphone jack – Switch to USB type C earbuds.
Waterdrop Notch display similar to the OnePlus 7.
Android 10.0 Q Out of the Box with Oxygen Os.
Oneplus can launch a 5G model of Oneplus 7T Pro.
The Oneplus 7T is likely to come with a hole punch camera whereas the One Plus 7T PRO will have a similar pop-up selfie camera.
The phone will come with a glass back design and will feature a large 6.41 Inch Super AMOLED Display, with (1080×2340 pixels) and 19.5:9 aspect ratio. It will also use the Corning Gorilla Glass 6 for protection.
The cameras on the current Oneplus 7 Pro are above average but not excellent. Since OnePlus has now become a premium player they will try to up the camera game in the upcoming Pro version.
We are not expecting too many design changes for the OnePlus 7T or 7T Pro but the two most important upgrades will be camera and performance in comparison to the OnePlus 7 or 7Pro.
Powering the device is the upcoming Qualcomm Snapdragon 855 Plus Processor and the Adreno 640 GPU, similar to the Asus Rog Phone 2.
The base model will come with 8 GB ram and 128 GB storage this time, and 7T Pro can have upto 12 GB Ram like the Samsung Note 10+.
Also, we are expecting the price to stay constant for the base model for OnePlus 7T; it will start at Rs. 33,999. There are going to be higher models with 8 GB Ram and 256 GB internal storage.
Read More about Oneplus 7 or 7 Pro here.
Google Pixel 4 and Pixel 4 XL
The Google Pixel 4 and 4 XL will come with a Dual rear camera housed in a square module.
It is a big change as Pixel phones so far have a single rear camera that uses Machine learning and AI processing to click excellent images.
The second big update for the Pixel phones is 90 Hz display, offering a super smooth user experience.
Pixel 4 will come with the Full HD+ display whereas the 4 XL will come with a Quad HD+ OLED display panel.
There is cutting edge project Soli that enables you to use gestures to dismiss calls or swipe photos and a lot more.
Another big update is the IR face camera like the iPhone Xs Face ID for secure unlocking.
Lastly, the phone will run on the latest Android Q, powered by the Qualcomm Snapdragon 855 Plus processor and 6 GB of Ram.
You can Read More Here about the Pixel 4 and Pixel 4XL.
Xiaomi Mi Mix 3 (5G and 10 GB Ram)
Xiaomi is launching the new Mi Mix 3 on 25th October 2018, at an event in China. The phone is reported to have the 5G capability, and will even boast of highest Ram on any mobile, a massive 10 GB DDR4X.
Similar to the Oppo Find X (a sliding camera mobile), the Mi Mix 3 also has sliding front cameras. Also, as reported by GSM arena it comes with an impressive DXO mark score of 103 (108 for the photo and 93 for videos).
The Xiaomi Mi Mix3 comes with a full vision bezel-less display similar to the original Mi Mix but with even more screen to body ratio.
The phone is truly bezel-less and offers a 19:9 aspect ratio. It has a 6.4 Inch Super AMOLED Display panel.
For Imaging, it comes with Dual Rear cameras with 12 MP lens and has an f/1.8 aperture with OIS support.
The front side even has Dual cameras (24MP+2MP) to take images with the bokeh effect.
Powering the Mix 3 is the Qualcomm Snapdragon 845, along with the Adreno 630 GPU. There is a 3200 mAH capacity battery that comes with Q.C 4.0 support.
The 5G version of the Mi Mix3 will launch in early 2019, and the 4G version will be available in China from November.
There is no date available for India launch, but we can expect it to come in the first half of 2019.
Red Hydrogen Two
Fantastic Camera Upcoming Smartphone – RED is famous for making video cameras that offer incredible details, and a color science like no other.
The company is planning to launch its second phone the Red Hydrogen 2 after the failure of "Red Hydrogen One."
Jim Jannard's company is planning to revolutionize the mobile camera photography with the new phone, as they have done with RED cinema cameras.
It is likely that the new phone from Red will go on sale in late 2019. The Red Hydrogen One was a failure at so many levels and failed to attract consumers.
The company would like to shrug off the worst experience and can come with a much better phone this time around.
The founder in a statement said" The Hydrogen Two is being designed "virtually from scratch" in partnership with a new ODM that is "clearly more capable of building and supporting the product we (and our customers) demand," Jannard says.
The phone may come with Dual or Triple rear camera setup going with the trend and can house two front cameras for clicking selfies.
It is going to have a modern 19:9 aspect ratio display with Quad HD resolution and may run on the Android Q 10.0 software.
Powering the phone is Qualcomm Snapdragon 855 Processor and the Adreno 640 GPU. The phone will have 8 GB of ram and 256 GB internal storage and a mammoth 4000 mAH capacity battery.
Red Hydrogen 2 is going to be expensive and meant for camera enthusiasts.
Samsung Galaxy S11 and S11 Plus
The Samsung Galaxy S11 will launch in March 2020 and is one of the most anticipated phones of all time. While most Android manufacturers have jumped to a notch design; Samsung seems to dislike the idea.
We are not expecting the Samsung S11 to have a punch-hole camera like the Note 10. Or Samsung can surprise us by using an in-display camera that can conceal the front selfie camera.
There is little chance of Samsung using a flip or pop-up selfie camera for the S11 or the S11 Plus.
But we can expect the phone to have thinner bezels than the Samsung S10. Samsung has this year launched 2 Note devices and they will launch S11 and S11 Plus.
Also, the new Samsung S11 and S11 Plus will come with a second-generation in-display fingerprint scanner to make it more convenient to use.
The biggest upgrade for the S11 and S11 plus are going to be the latest Qualcomm Snapdragon 865 Octa-Core processor and the Adreno 650 GPU.
These are going to be the first phones to come with the Qualcomm Chipset and can also have the Exynos 9830 chipset for countries like India.
Both the devices will come with triple or Quad rear cameras and there is likely to be a single front camera on them.
Another big update is going to be Android Q along with the Samsung One UI which is now far refined in comparison to the Touch Wiz or the Samsung Experience software.
Further, Samsung S11 and S11 Plus will come with 5G Volte Support and will offer users blazing-fast data connectivity.
Huawei P30 PRO (Upcoming Best Camera Phone)
Huawei recently launched the Mate 20 and Mate 20 Pro at an event in China, and we are expecting the company to refresh the Huawei P20 Pro with a new P30 Pro.
The Huawei P30 Pro may come with a similar set of cameras like the P20 Pro but with some minor upgrade to the triple camera setup.
The Huawei P20 Pro is the best camera smartphone in the world, base on the DXOMark Score, and Huawei may like to retain the crown for 2019 as well.
The Huawei P30 Pro will come with the new Kirin 980 Octa-Core processor made from 7 Nm technology and can offer a significant boost regarding gaming and multi-tasking performance in comparison to the current Kirin 970.
Also, the improved Image Signal processor on the Kirin 980 may help improve the camera performance on the P30 Pro.
Also, Huawei recently introduced the reverse wireless charging on the Mate 20 Pro, which we can expect to come on the P30 Pro too.
What's more, the P30 Pro can feature an in-display fingerprint scanner and a tiny notch display seen on many phones like the Oppo F9 Pro.
Xiaomi's POCO F2
(Upcoming Smartphone Under 20-25k in India) – Xiaomi POCO F1 is a couple of months old, and there are already expectations building up for the upcoming POCO phone. The POCO F2 can launch in June or July 2019 with a new processor from Qualcomm – the Snapdragon 855.
It will be faster than the current generation POCO F1, and will also not have the issues we have seen in the current iteration.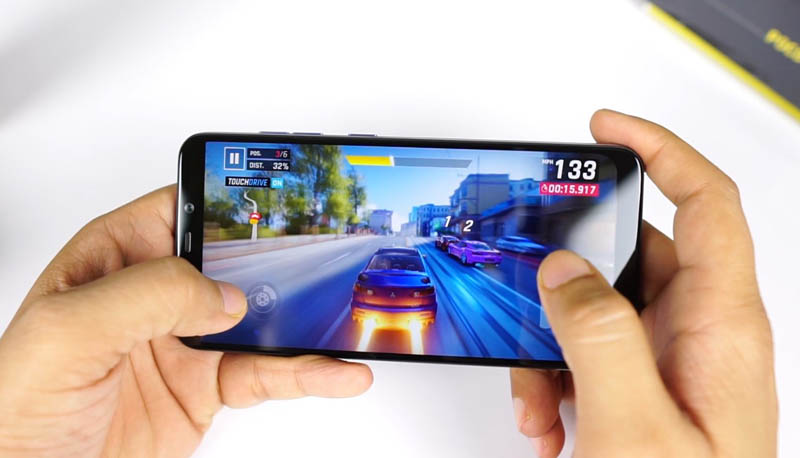 POCO F2 will come with a slightly better design in comparison to the mediocre design of POCO F1.
Also, there are expectations that Xiaomi will use a better display on the POCO F2 with most probably a waterdrop notch to have a better experience. (No Screen Bleeding issues).
The POCO F1 software is also half-baked, and we can expect the team to come up with a better launcher and maybe they can make the UI, Icons, and fonts more unique.
A lot of users would like to have an Android One experience on the POCO F2, but it won't be shipping with the stock Android.
Xiaomi wants the MIUI to be present on a vast number of devices to earn Ads revenue.
The POCO F2 is not going to be as expensive as the OnePlus 6T and will continue to offer great value for money to the buyers.
Oppo Realme 3
Sub15k Upcoming Mobile in India – Oppo can launch the Realme 3 very soon, and we can expect the company to bring the new device to the market even before the end of this year.
Realme, in a Tweet, confirmed that they are going to use the new Helio P70 processor in an upcoming device(reports GSM Arena).
The first RealME phone, the RealME 1, came with the Helio P60, and now the company is planning to use the Helio P70 in the upcoming device.
The Helio P70 has a 100 MHz faster clock speed and comes with the G72 MP3 GPU with slightly better gaming performance.
Also, the AI performance on the Helio P70 is improved and can help with better imaging.
On the other hand, recently launched Realme 2 Pro uses a Snapdragon 660, we can expect a slightly faster performance from the Helio P70.
We can expect the new RealME 3 to come with 6 GB Ram and 128 GB storage.
Considering the aggressive price of previous phones, the Realme 3 can launch for as little as Rs. 14,999 in India. The phone is expected to launch in the month of February 2019.
The software is most likely going to be Color OS along with the Android Oreo or PIE. We may not get the Android One experience on the RealME 3.
---
Below are some of the old leaks that point to launch of the Microsoft surface phone and Turing Cadenza phone.
Microsoft Surface Phone
The Microsoft Surface phone is long-rumored, and there are still no real details about its launch.
Some of the analysts are also saying that Microsoft can launch the Surface phone running on Android, and offer a suite of Applications developed by Microsoft to enhance the experience.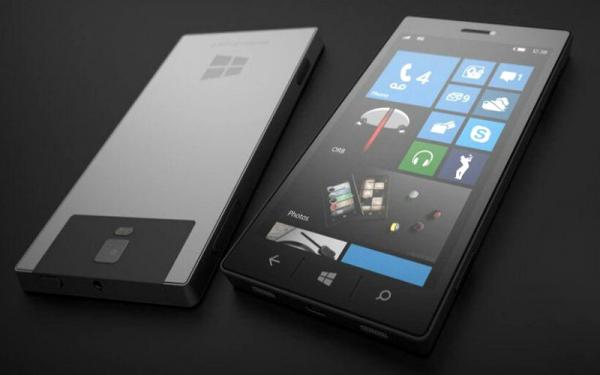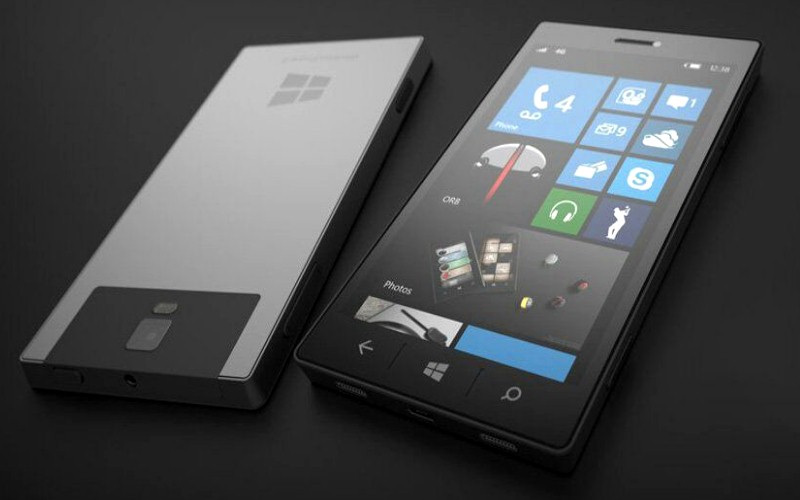 Expected Specs for Microsoft Surface Phone :
Quad HD 5.7 inch AMOLED display
2560 x 1440 pixels resolution
Gorilla Glass 6 protection
OS – Android Version 9, Pie
Qualcomm Snapdragon 855 chipset
8 GB RAM (DDR4) / 512 GB internal storage
20 MP +12 MP rear camera & 12 MP front camera with Carl Zeiss wide-angle lens
Surface pen and keyboard integrated into the flip cover
In-built kickstand
4000 mAh battery
Turing Smartphone
The Turing smartphone is one of the most mysterious devices ever announced and is most radically different in comparison to anything on this list.
The smartphone is alleged to come with an insane 18 GB of Ram, powered by the Qualcomm Snapdragon 855 and will have a 4K display.
A dream device with every spec blow out of proportion is what the company is dreaming.
Read More About Upcoming Phones from Xiaomi and Nokia in detail:
What to Expect from Future Smartphones 2020?
If I have to visualize the future of smartphones and concepts and ideas for 2020 – here are the top 6 future ideas which will be popular in the coming years.
The focus has been entirely shifted, from large computing devices (PC and laptop) to incredibly powerful smartphones with devices like OnePlus 6 having 8 GB RAM or Samsung using its DEX technology to turn your phone into a PC.
Computers and laptops are quickly getting replaced with highly capable smartphones with ever exceeding computing power; I don't have to switch on a laptop now for a lot of tasks.
Responsive website designs and Apps have made the internet a great place for mobiles.
Phones are no more just a mode to communicate anymore, they are used to do so much more and in ways never imagined before.
Great Battery Back-Up
The battery is probably the weakest part of smartphones technology so far. They hardly last a day with high pixel resolution displays and more powerful processors.
There is a need for compact batteries which can last 3-4 days with a single charge and should be much more compact than the current generation of batteries.
4K Bezel-less Displays
Though Sony already has a smartphone with 4K display Sony Xperia Z5 – Worlds Highest 806 PPI 4K Display Smartphone Unveiled.
Though, it is going to be more common in smartphones by the year 2020. Xiaomi has the Mi Mix 2 now which is a true bezel-less device; more refinements will happen to that design in coming years.
Artificial Intelligence
With Google Assist and Siri, Apple and Google are trying to bring in more artificial intelligence to the smartphones and mobile computing devices.
They are still in development and far away from being a good digital assistant. But in 2-3 years they may become smarter and a true assistant in helping with daily tasks.
Augmented Reality
Google's Project Tango along with Lenovo is the first step towards the augmented reality.
Tim Cook also has said multiple times that Apple is thinking big about the Augmented reality and it could be a more prominent development even when compared to the VR.
Virtual Reality
While the virtual reality is getting some steam in recent years, there is much more to be done before the technology becomes mainstream.
Both the user experience and price for using it will come down by 2020. There will be more 3D content, videos, images and games which can make the technology popular.
Google is working on daydream while there are several more VR developments from Samsung, Oculus, Sony, and HTC.
Seamless Connectivity (4G, 5G)
4G and 5G networks – I think the worst part of modern smartphones is lack of seamless connectivity which kills the user experience.
The 4G network coverage is not adequate, at times you can't surf or watch your favorite content because of network issues. A more robust network rollout and availability can boost the user experience in future.
The vision for perfect future smartphones will have many more additions over time, and we continue to add new things to this article as we proceed further.
Also, the new phones in 2020 will have support for the 5G network and can have blazing-fast data speeds currently available on the WIFI network.
So that's all from my side if you may like to read about top performance phones.
Also Read: