Update 09-November-2018 – New details have emerged about the upcoming Nokia 9 today, please check below.
The resurgence of Nokia – Upcoming Phones 2019
The Finnish tech giant is on the verge of a resurgence. All hell broke loose in 2010 when the legendary firm began to lose it's grip on the business and was dwarfed by rivals.
And finally, in the year 2014, Microsoft bought the rights to sell Nokia Branded phones, for the next 10 years.
The downfall continued and Microsoft failed to do anything meaningful with the Nokia brand. It is one of the most despicable ventures for Microsoft and Steve Balmer.
Next, In the year 2015, Nokia purchased the French mobile manufacturer, Alcatel-Lucent. This kindled a hope in hearts of millions of NOKIA fans (including me) of a possible rebound.
But this story has more twists.
Ending the climax, HMD global acquired the rights to use the Nokia brand name and sell smartphones globally.
Nokia Brand – Nokia was the worlds top mobile brand, the space that is now occupied by Apple.  They had a 60% plus market share but now it is less than 3%. It could be the greatest comeback by any brand if they play the cards right.
Nokia's Comeback
HMD global launched the first re-imagined Nokia phone "Nokia 6" in China, in Jan 2017, and the phone got an incredible response from fans.
Further at the MWC 2017, in Feb 2017, the brand announced the Nokia 5, Nokia 3 and the iconic Nokia 3310.
Nokia later launched the Flagship Nokia 8 that comes with innovative Dual Selfie mode, "Bothie" and OZO sound technology and Carl Zeiss Camera lens.
Furthermore, the brand launched the Nokia 7 in China and even unveiled, the most affordable Nokia 2 phone.
Notably, HMD Global has partnered with Foxconn (Apple's manufacturing partner) to make the Nokia phones.
Also, apart from India and China, the company is expanding in other countries but it is still a speck of dust in comparison to what it used to be.
A couple of months back, I wrote about if Nokia Can Become a leading brand again and even about my first ever Nokia phone from 2004.
Also, Note earlier rumored phones like Nokia P1 or Nokia C1 are not going to launch as per the latest reports.
Let's Check out the details and specs of the Upcoming Nokia Phones 2019
Nokia 9 (Penta Rear Cameras)
The Nokia 9 is the next flagship from the brand and will overcome the shortcomings of the Nokia 8. The Nokia 8 is a good phone but has nothing exceptional, competition beats it hands down.
However, the Nokia 9 will come with some outstanding features to bury the rivals.
The biggest drawback for the Nokia 8 is the absence of 18:9, bezel-less display.
Contrastingly, Bezel-free display will be the highlight feature of Nokia 9 with a tiny notch at the top.
It will come with a large 6.0 to 6.4 Inch display with FHD+ (2340*1080) pixels resolution.
The phone can sport a bezel-less Super AMOLED Display and can have an in-display fingerprint scanner similar to the new OnePlus 6T.
Apart from the bezel-less display, it will have the 2.5D Curved glass and Corning Gorilla Glass 5 protection.
As the above picture showcase, the phone may come with a ridiculous 5 rear cameras.
It looks absurd but there are many leaks which hint that Nokia is planning to add 5 rear cameras to the back of the Nokia 9.
Samsung recently launched the Galaxy A9 with 4 rear cameras, it is a matter of time when some other brand adds 5 cameras. Maybe Nokia is going to do it first.
Contrastingly, Google is able to do a lot with just a single camera at the back of Pixel 3 and Pixel 3 XL.
But we may see Nokia using different types of lenses like a wide angle, telephoto, depth sensor and regular primary camera on the Nokia 9.
Furthermore, it will also run on the fastest Qualcomm Snapdragon 845 processor coupled with 6/8 GB ram. There is going to be UFS 2.1 storage with 128 GB space and a higher version can offer upto 256 GB.
A 4150 mAH capacity battery will ensure full-day battery back up and will also come with wireless charging and fast charging support.
Lastly, the Nokia 9 will run Android 9.0 Pie out of the box and can have a Face recognition feature like the Apple iPhone Xs.
Nokia X5 (Launched in China)
Nokia X5 is the second phone in the X series from Nokia that is so far available in China. The first phone was the Nokia X6, details of which are even given below.
Nokia X5 costs CNY 999 or Rs. 10,500 in terms of India price. Nokia is launching a lot more affordable phones in China in comparison to India but the company may launch X5 in the Indian market as well.
There are rumors that suggest that the X5 can launch as Nokia 5.1 Plus in the Indian market.
In China, the phone comes in two variants -32 GB / 3 GB ram and 64 GB / 4 GB ram.  The 64 GB version costs CNY 1399 or Rs. 14,500.
The phone comes with a 5.86-inch IPS LCD display with an HD+ (1520 x 720) display, 19:9 aspect ratio and has 84% screen to body ratio. The design seems similar to the recently launched Nokia X6 and comes with a notch display.
It has a wide notch which carries a front camera and the speaker grill. Also, at the back, there are Dual rear cameras that are aligned vertically above the fingerprint scanner.
Powering the phone is a MediaTek Helio P60 Octa-core chipset with a maximum clock speed of 2.0 GHz. Additionally, it comes with the ARM Mali G72 MP3 GPU which we have used in the Oppo RealME 1 and is quite impressive.
Further, the device runs on Android 8.1 Oreo out of the box and comes in two variants. There is a 3 GB Ram / 32 GB storage version and a higher version that comes with 4 GB Ram and 64 GB storage. The storage is expandable up to 256 GB using a microSD card.
The phone boots Android Oreo 8.1 and will also get the Android P update in the near future.
For photography, there are 13-megapixel + 5-megapixel Dual primary cameras which comes with PDAF and dual-tone dual-LED flash. The camera has a f/2.0 aperture.
Further, there is an 8-megapixel secondary camera for taking selfies at the front that comes with f/2.2 aperture. Also, you can click selfies with depth effect using the AI Portrait mode.
The phone packs a non-removable 3060 mAh battery along with features like a USB Type C port and USB on-the-go support. Further, it comes with Dual Sim, Dual 4G support.
Also, there is support for face-unlocking and fingerprint scanner to ensure quick unlock features. Lastly, it weighs 160 grams which is not too heavy and measures 8.1 mm in thickness.
Nokia A1 Plus
Some recent reports suggest that Nokia is getting ready to bring a new flagship phone in some months. Notably, the device is codenamed as Nokia A1 Plus and has a feature set similar to Nokia 9 which is also rumored to launch in second half of 2018.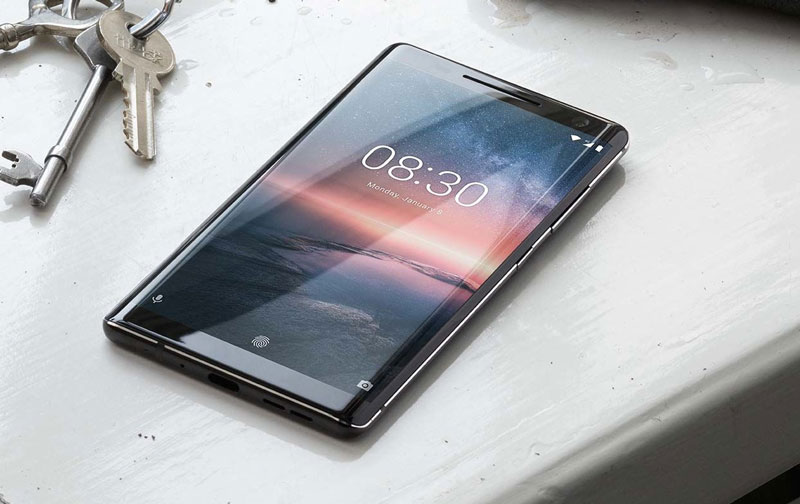 Additionally, according to the reports, the Nokia A1 Plus will be announced at IFA 2018. The IFA (Internationale Funkausstellung Berlin) will start next month in late August (31 August to 5th September). We can imagine that the Nokia 9 and Nokia A1 Plus are same devices which the company can unveil.
Believing the leaks, the Nokia 9 comes with a 6.01-inch screen. Also, it has a Qualcomm Snapdragon 845 processor coupled with 8 GB of RAM on board.
Apart from that, the Nokia 9 will have a triple-camera setup on the back side, (similar to the Huawei P20 Pro) and will have 41 MP main sensor along with 20 MP and 9.7 MP camera sensors.
Most interestingly, leaks indicate that Nokia A1 Plus may come with an in-display fingerprint scanner. Earlier, we saw this technology in Vivo X21, and now Nokia may adopt it for the first time ever.
So, these are all the phones to come from Nokia's stable in early 2018. Share with me in the comments below, what do you think about the upcoming Nokia line-up?
Next, let's have a look at the mid-range Nokia 5.1 Plus or the X5.
Nokia X6 (Launched in China)
Nokia X6 is upper mid-range Android-powered handset from the Finnish brand. It was launched in mid-May 2018. It is expected to make its way to the global market very soon as confirmed by Nokia.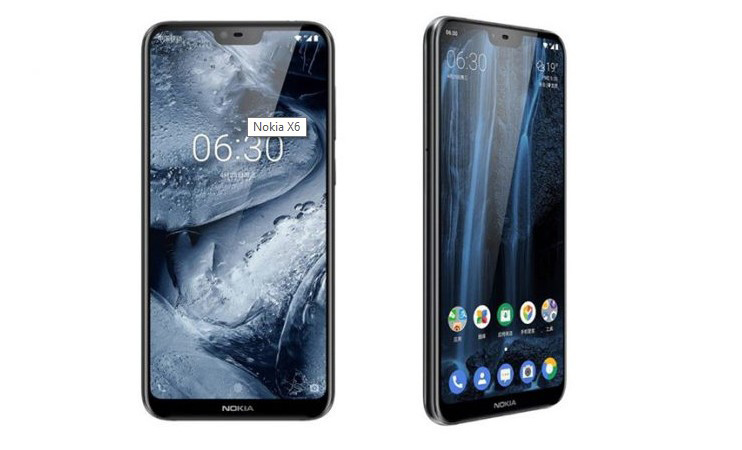 The X6 has a frame made up of aluminum, and comes with a 5.8-inch IPS LCD display and has an FHD+ (1080 x 2280 pixels) resolution at a pixel density of 435 PPI.
For protection, Nokia has employed Corning Gorilla Glass on the display.
The device gets power from a Qualcomm Snapdragon 636 CPU, which comes with an Adreno 509 GPU for handling graphics.
Talking about its operating system, the phone runs on Android 8.1 Oreo out of the box. The mobile will come in 32 GB and 64 GB storage variants with either 4 GB or 6 GB of RAM.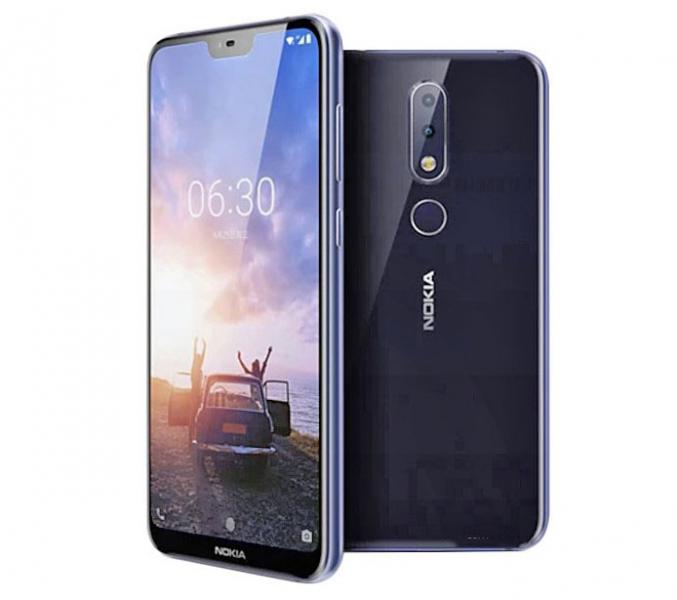 For photography, there is a dual 16 MP (f/2.0) + 5 MP (f/2.2) camera setup at the back. A secondary 16-megapixel camera with aperture f/2.0 is there to take selfies.
Nokia X6 packs a 3060 mAh battery with Quick Charge 3.0 support, that ensures the device lasts for nearly a day easily.
You May Like to Read:
Click below to read about previous Nokia Phone Leaks.