Games are not only meant for kids but everyone should enjoy them. In the last couple of years, a lot of people over 50,60, 70, or even 80 years of age are using smartphones with ease.
Both Android phones and iPhones are very intuitive to use and have an excellent collection of free games that you can play on your mobile.
Age is just a number, your heart should be young to enjoy the basic joys of life.
Gaming is a superb time pass and can even help overcome depression and loneliness.
If you have never tried mobile gaming I will suggest you start with these handpicked games that can really lift your mood and help you relax with easy, fun-to-do activities and soothing music.
Number 1 on our list is the Candy Crush Saga, Okay I am biased, I even named my website Candytech.
Nevertheless, let's get started with the top games that you can play on any smartphone.
Best Smartphone Games for Parents, Grand Parents, Seniors (50+)
1. Candy Crush Saga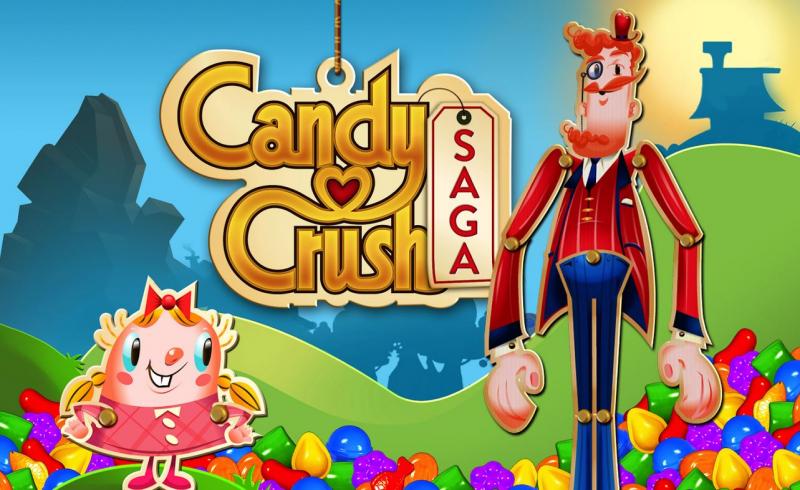 Candy crush saga is a legendary puzzle game that was launched in April 2012. This game is all about the switch and match candies. The game is pretty easy and fun to play. Even girls love playing this game.
You have to clear the stages of this tasty puzzle adventure to progress to the next level.
We can solve puzzles by planning our moves(matching 3 or more candies in a row) with quick thinking and smart moves and be rewarded with delicious rainbow-colored cascades and tasty candy combos and you can daily win rewards by spinning the daily booster Wheel to receive free tasty rewards.
The game has thousands of the best levels and puzzles and the best part is that it keeps you craving more.
Also, the game has some siblings like Candy Crush Soda Saga, Candy Crush Jelly Saga, and Candy Crush Friends Saga.
Approx Game Size: 78 MB
Number of Downloads: 1 Billion +
Download Link – Candy crush
2. Subway Surfers
Subway surfers is an endless runner mobile game that was launched in the year 2012. The Subway Surfers is available on both iOS and Android platforms.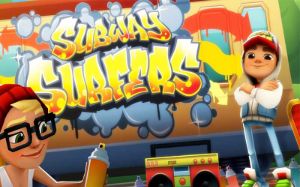 Basically, the story of the game is that Jack(our player) sprays on a subway and then gets caught in the act by the inspector and his dog, who starts chasing the character while running, you can swipe up, down, left, or right to avoid crashing into oncoming obstacles especially moving subways, poles, tunnel walls, and barriers.
While gaming, the player gets various helpful items in their path that includes coins, keys, score multipliers, super sneakers, jetpacks, magnets, mystery boxes, Hoverboard, and power jumpers.
Approx Game Size: 130 MB
Number of Downloads: 1 Billion +
Download Link – Subway Surfers
3. Bubble Shooter
Bubble shooter is a classic and most addictive bubble pop game and the goal of the game is to clear the playing field by forming groups of three or more like-colored bubbles and score 3 stars on every level. If the balls reach the bottom line of the screen then the game will end.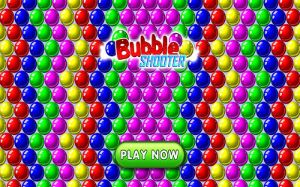 You can earn points while playing and use them to get cool boosters and make sure to collect special daily bonuses.
Furthermore, The game comes with 3000+ exciting levels and the perfect game to play without WiFi, and also with so many exciting levels, powerful boosters, and awesome features, you simply won't put it down.
Also, the Bubble shooter game is available for Android and iOS platforms.
Approx Game Size: 25 MB
Number of Downloads: 100 Million +
Download Link – Bubble Shooter
4. Fruit Ninja
Fruit Ninja is the most popular game in its early days especially among kids and the game is also good for parents too for doing a time pass and entertainment.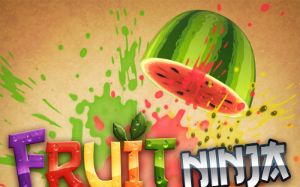 For playing the game, Just swipe your screen to cut fruit – that's how easy it is to play Fruit Ninjabut don't hit bombs, if you do so then your game will be over.
You can make your game even more exciting by equipping the special power-ups like Peachy Time – which gives you extra time; Berry Blast – which destroys surrounding fruit when sliced; and Bomb Deflect.
Like the above-mentioned games, this is also available for both iOS and Android users.
Approx Game Size: 124 MB
Number of Downloads: 500 Million +
Download Link – Fruit Ninja
5. Angry Birds Friends
Earlier, the game was launched as an exclusive Facebook game, and after seeing its popularity of the game. Later(2013), the company released a game at both the Google play store and Apple's App Store.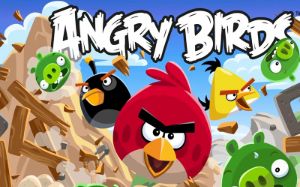 The game is similar in most ways to the classic Angry Birds game, but with some notable changes that allow players to target better, fly longer, and create more damage, but you have to play the game without the use of power-ups.
Also, the game comes with some amazing things that include new competitive tournaments starting every Monday, Thursday, and Saturday, Play 24 new levels every week, Challenge opponents and win to advance to higher leagues, Take hold of the top position for amazing rewards, and special themed tournaments every other week.
The Andry bird game also has some siblings like Angry Bird 2, Angry Bird evolution 2021, Angry Birds Blast, and more.
Approx Game Size: 93 MB
Number of Downloads: 100 Million +
Download Link – Angry Birds Friends
6. Ludo King
Ludo King is an Indian game that is played by all people of any age group for fun, and timepass. Basically, it is a classic board game that is played between two to six members.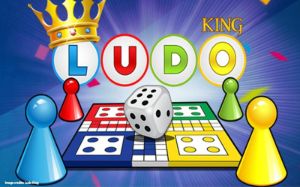 The concept of the game is to move 4 tokens from the starting point around the board to the center of the board, also known as home. The first person who does this will win the game.
You can play the game with a computer and offline with friends and family and if they live far away from you then you can play with them online. Also, if your friends/family members are busy and not available for playing then you can also play with unknown players in online mode.
While playing online, you can also do voice chats with other players.
Approx Game Size: 51 MB
Number of Downloads: 500 Million +
Download Link – Ludo King