5 Great Android Racing Games to Play on Mobile
Well everyone loves one genre or other for games, here is a list of games you can download and play on your smartphone for free. Most of the games below come with high-quality HD graphics and some of them are also not very large in size.
Most of these games are playable on 2 GB Ram or even 1 GB Ram mobiles, for some games like the Aspalt 8 it is better to have 3-4 gb ram and a decent processor.
Asphalt 8 is one of the most popular Android racing game with more than 10 million downloads on Google play store. The game tests the true ability of a smartphone in handling the graphics, as it comes with great visuals and 3D effects.
Yes, it can push you Moto E or Huawei or Xiaomi Smartphone to its absolute limit.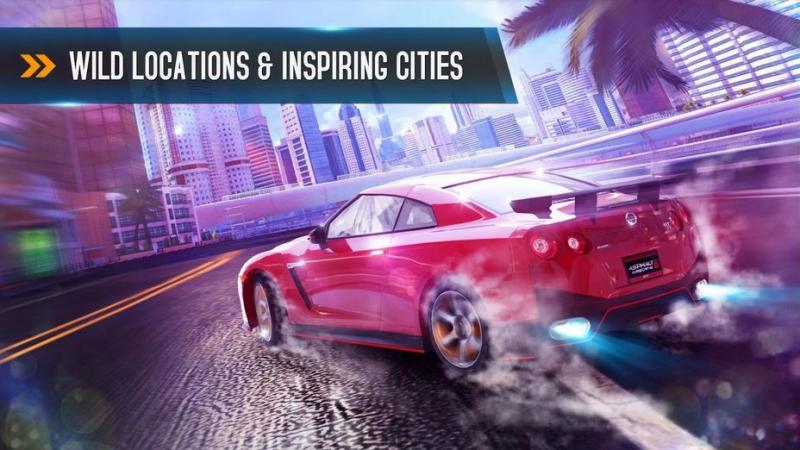 The game features stunning visuals effects and car geometry to provide amazing racing simulation and driving experience with a new physics engine which can make you stick to the game for hours and forgetting about the important call from your girlfriend.
The game includes over 56 car models such as Lamborghini Veneno, Ferrari FXX and all the beauties you can think.
The 180 events and different locations make the gameplay refreshing and bring newness with sites liked Dubai, Nevada Desert, Venice etc, so you never get bored of same cars and tracks.
In the game, you can perform Aerial stunts to get rewards and spend them to unlock new cars and tracks.
The game comes with an option to race against your friends through wifi direct, you can challenge your foes and see them eat dirt when you push the accelerator of the red Ferrari to the floor.
The game allows you to save the progress to the cloud and can be continued from where you left on any device
For playing asphalt 8 you need a device with at least 1GB RAM and 8GB internal storage.
The second most adrenaline pumping game you can get your hands is Riptide. The Riptide GP 2 is a water-based racing game with Hydro jets. The game has stunning visuals and water effects.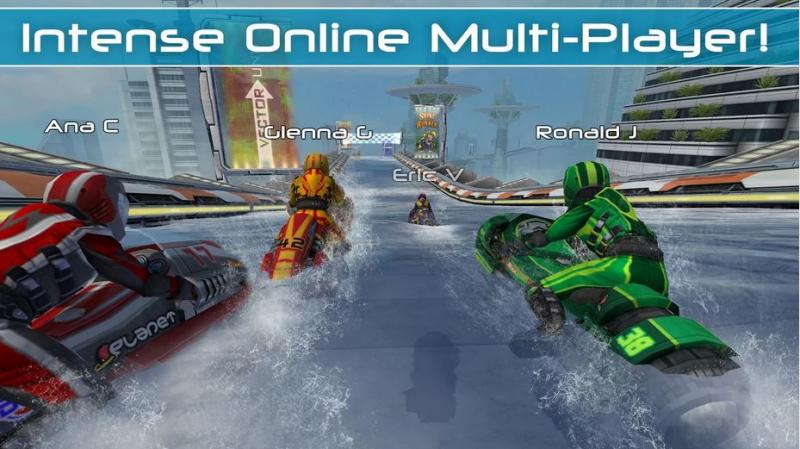 The game has 9 different hydro jets which can be unlocked by completing races or even by spending real money.
The career mode includes elimination, hot lap, and Freestyle events to earn cash and points that can be used to unlock new stunts and to improve rider performance
This game has seamless controls like tilt, onscreen touch, and gamepad support
The best part of this game is that you don't need a high-end device to play this game, it doesn't take much space, as the game size is only under 50 MB, it can be played in even devices with 512MB RAM. You can easily play this game on a Dual Core or basic Quadcore processor mobile.
As the name implies, the game has realistic cars and track, playing the game makes you feel like in a real car race. It is created by the Electronics Art team the creator of most incredible racing games the Need for Speed Series.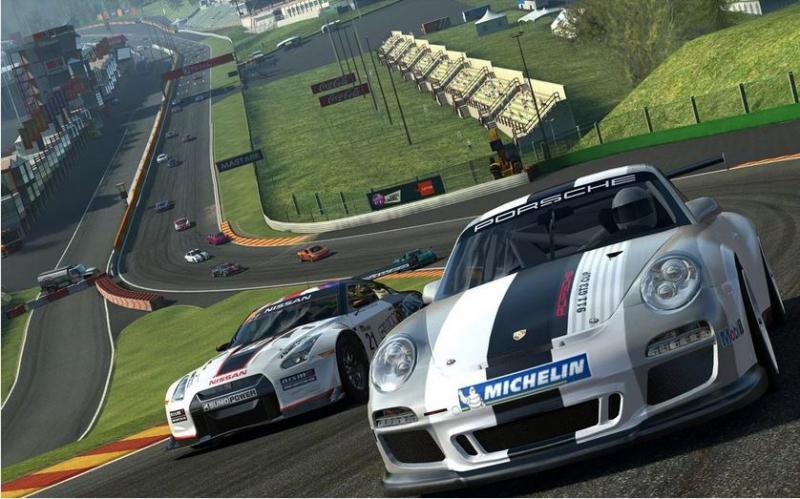 It's a normal racing game with over 2000 events like Drag race, elimination, and cup races. Player has to complete first in order to unlock new tracks and cars. The game may look easy at the beginning but it becomes harder after completing a few races, and your car performance will reduce as you race and have to be serviced that takes several hours so you have to wait for while to race again
The game provides premium racing experience with its dynamic reflections and rear view mirrors to deliver rich gameplay
If you are a racer and love cars then this game is for you.
The game requires 1.5 GB space and it's intense on the resource. So you need a midrange device to play this game. Plan to download it if you have a good amount of 3G or 4G data left in your data plan so you don't incur additional charges.
This is one of the most addictive arcade racing game ever, the main theme of the game is to run as long as possible on traffic, cops will  chase you and helicopters drops  mines, you have to avoid those obstacles and hitting other cars to survive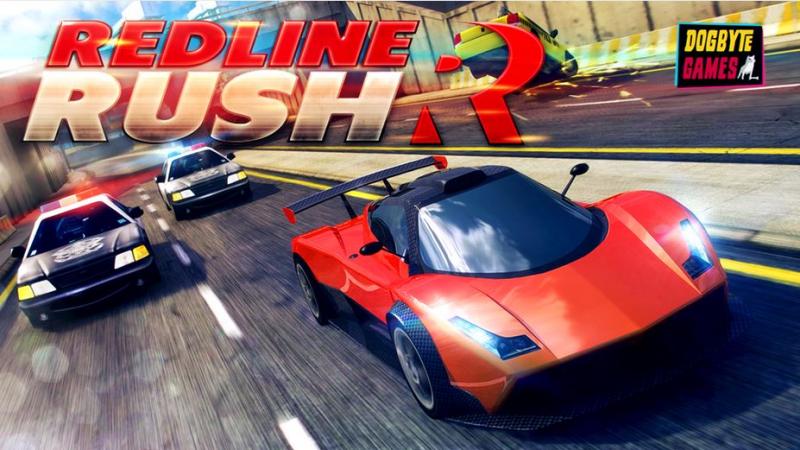 The game comes with power-ups, gems, and coins. new cars and tracks can be unlocked by spending those coins
 5).

GT Racing 2
Another racing game with real car experience realistic physics and real looking cars, the GT racing 2 provides a detailed visual of cars and tracks to offer a deep driving experience and its one of the most realistic racing simulation game on Android.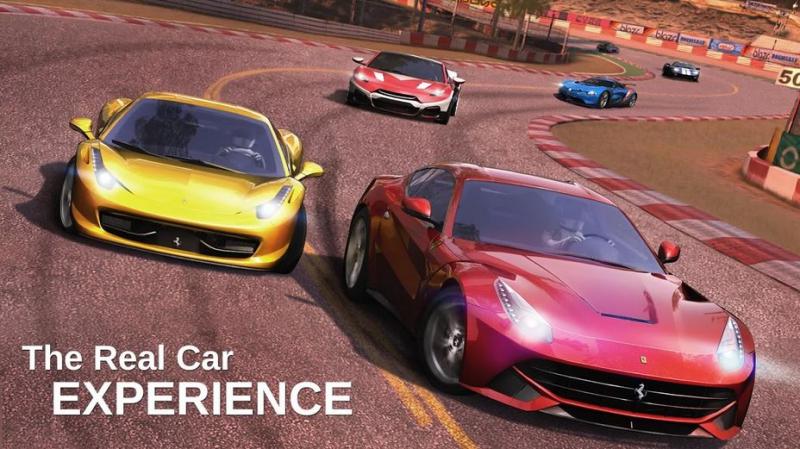 It includes 71 cars from manufacturers like Audi, Ferrari, Nissan, Ford and more with 13 different tracks and different weather conditions. unlike the Real Racing 3, you don't have to wait for car repair and it doesn't even cost you.
It also has the option to change the camera viewing angle, like from the back or dashboard.
With GT racing 2 you can feel the real driving experience this game is for fans of extreme racing and true to life game simulation.
Related Articles – Best PC Games for Low Spec PC's, 30 Best Games to Play on Low-End Gaming PC or Laptop.
Watch Out for Some Latest Gaming Action in the Below Video and Subscribe to Candytech Channel.