Everyone loves the different genres of games, and If you love car racing, here is a list of games you can download and play. Some of these are free, and some are paid.
Most of the games below come with high-quality HD graphics. Moreover, some of them are also not very large.
Share with me in the comments – Which Racing game do you Love♥?
Most of these games are playable on 2 GB Ram or even 1 GB Ram mobiles, but some games like the Asphalt 9 should have 3-4 GB ram and a decent mobile processor.
10 Great Android Racing Games to Play on Mobile
Gameloft Barcelona; The makers of Asphalt 8: Airborne, also bring to you the most adventurous street racing game experience under Asphalt 9 Legends.
Earlier it was slated to be released in Summer 2017 by Asphalt 9 Shockwave but eventually ended up launching in June 2018. This asphalt series has bagged some significant improvements in comparison to its predecessors.
A few Autopilot modes or Touch Drive (allows selecting routes and stunts by swiping left and right), improved race modes, and enhanced graphic support are a few feathers in the hat of the Asphalt series.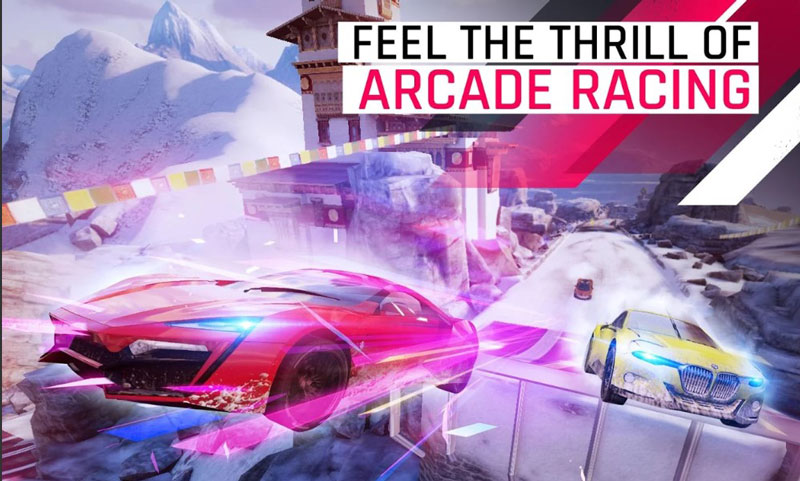 Released with 52 cars, the game presently has 89 vehicles under the Mitsubishi Lancer Evolution X, Mercedes-AMG GTS, BMW Z4 LCI E89, McLaren 570S, Ferrari Porsche, etc. The player picks the car he wants and races along with beautiful locations to become the star of the track.
Each car belongs to a category D, C, B, A, and S. The lowest class is D, and a player can subsequently unlock and start-up to reach the stages ahead.
A car editor feature allows upgrading the car using customizable painting, rims done, disc brake, etc.
Asphalt 9 Offers Best Graphics on Mobile
This series will allow up to 20 players to score collaborative points under a "CLUB," rewarding into reputation points. This series also inherits the Nitro shockwave feature from Adrenaline of the 6th series and Heat of the 7th series.
The game offers three different player modes: CAREER, MULTIPLAYER, AND EVENTS, and three control schemes: TILT TO STEER, TAP TO STEER, and to introduce the "TOUCH DRIVE" mode for mobile users. For users with no touch screen, the controls can also be steered with the keyboard users.
The game also has special events initiated at the Bugatti Chiron special event of 2018, Drive syndicate events from 2019, and, lately, Grand Prix in Feb 2020.
Three different types of races can be opted for from "CLASSIC," "TIME ATTACK," and "HUNTED" across the tracks of U. S. Midwest, Scotland, Himalayas, Caribbean, and Cairo, along with some old locations.
The game was the first to bag an award for sports game 2019- Apple design Award and 2019 webby awards.
Electronic Arts launched a multi-platform racing game NFS: Most Wanted, the 19th title under the Need for Speed series. Being premiered worldwide, the gamers wholeheartedly accepted the game and won several awards back then.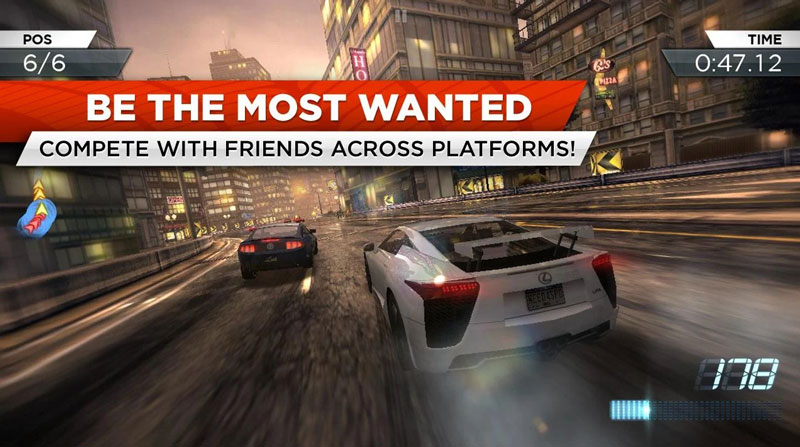 The game needs just about 550MB download and 1900 MB free space to give you a smooth ride.
We have got Sprint Races, Circuit Races, and Ambush Races. Further, the game allows players to earn speed points and run the Most Wanted List. Another highlight is the Cloudcompete that allows Most wanted listers across all platforms to be a part of one social system.
The cars used are the most extraordinary ones featuring a pool of muscle cars, street racers, and exotics. Users can customize their vehicles to upgrade features like tires, brakes, nitrous oxide, bodywork, etc. but can also modify their car while still in the race using the Easy Drive feature.
The gamer has to unlock any given car hidden at different locations throughout the trackway to access any vehicle.
After Top speed, the makers launched the second version named Top Speed 2 with a new multiplayer mode. The game offers a wide variety of around 71 superfast cars to pick for the race on thrilling trackways and without any upper-speed limit. So hop on and give your vehicle the adrenaline rush.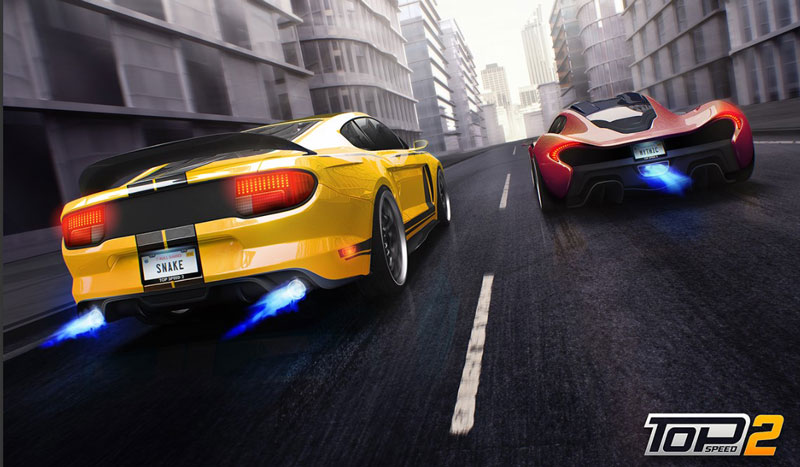 You can upgrade your vehicle to give the extra performance boost on the racing tracks on seven different parts, namely engine, landing gear, tires, turbocharger, Nitro, exhaust, and painting.
So amidst all these upgrades and traffic-free tracks far away from the city swarm, do not hesitate to give your pick a burnout and become the most wanted racer.
EA brings to you another fun and action racing game named NFS: No Limits. Witness a new exceptional racing experience with the latest VR technology with the car and track of your choice. Earn rep points by winning races and claiming new streets to your credit.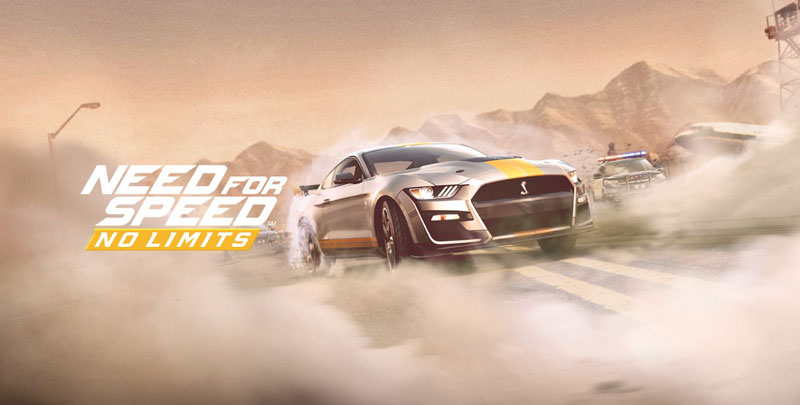 The game delivers four different environments amongst 12 tracks to race on with around 60 events. Thirty fully furnished interiors and surrounded SFX and new visuals give an immersive racing occurrence.
Pick from Subaru WRX STI to the Lamborghini Aventador LP 700-4, BMW M4 Coupe, Porsche 911, etc., to have an excellent speedy racing ride.
They are packed with action-powered jumps, crashing and drifting, adrenaline-fuelled racing, and outrun police chases with smoke past challenges and be the driver of the most entertaining racing series.
Also, check the best Apps for improving productivity and the best games for girls or elders.
Want to indulge in the most realistic rally race game? Rush Rally 3 is the answer. With 72 different stage setups, each sporting a new surface like dirt, snow, gravel, etc., Rush rally 3 brings to you World rally racing with 72 different stages under extensive weather effects. Participate in weekly racing on unique tracks against players from across the globe.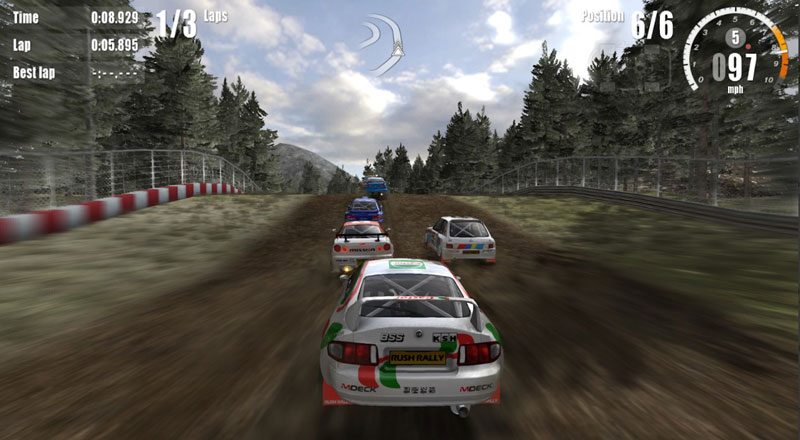 Real-time Multiplayer mode makes it possible to compete with your friends and also avail offline racing, Social Leaderboards, and Ghost racing if you want to race with any player at any time.
Control and steer through touch and tilt devices and enjoy the most of the rally racing experience from this game developed in March 2019.
FIA Formula One world championship presented the biggest motorsport mobile racing game in 2019. The game offers astonishing graphics and lets you race against some renowned race drivers such as Lewis Hamilton and more. F1 conducts high-stakes events every weekend, and the earned rewards let you add up your scores and rank on the global leader boards.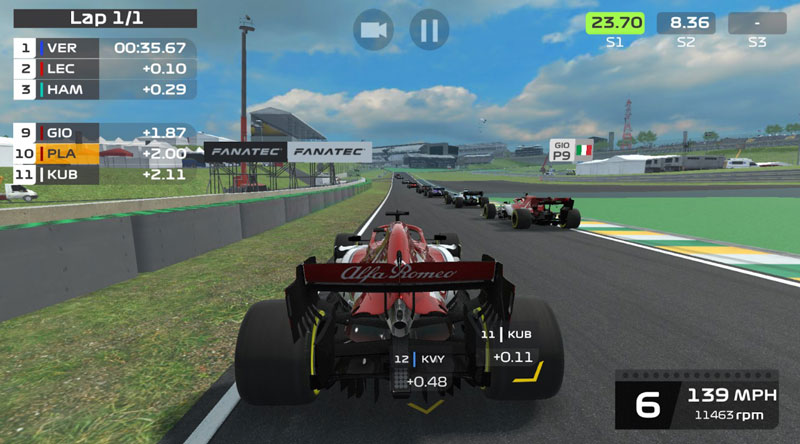 You can eyewitness a world-class F1 racing experience on console-quality gameplay on your mobiles.
Every new version displays new features and the season's teams, drivers, body gears, and tracks in the F1 racing competition. Earn your brownie points with a simple strategy to hit the Finish Line and be the F1 champion.
Asphalt 8 is one of the most popular Android racing games, with more than 10 million downloads on the Google play store. The game tests the actual ability in handling the graphics, as it comes with great visuals and 3D effects.
Yes, it can push your Moto E, Huawei, or Xiaomi smartphones to their absolute limit.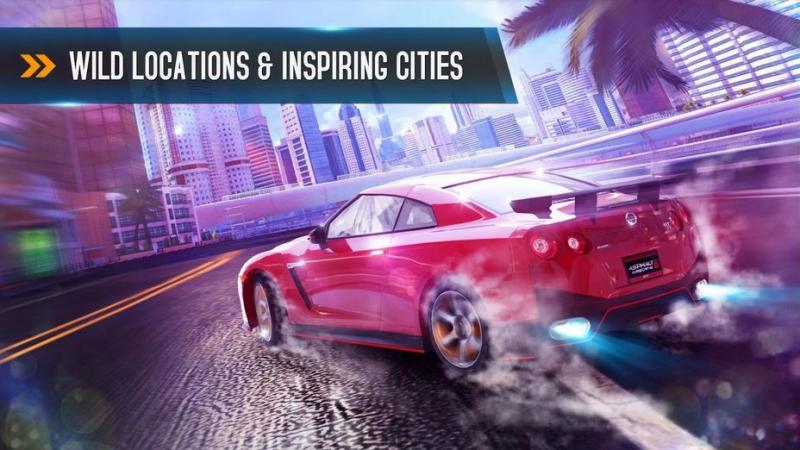 The game features stunning visual effects and car geometry to provide a unique racing simulation and driving experience with a new physics engine that can make you stick to the game for hours and forget about your girlfriend's important call.
The game includes over 56 car models such as Lamborghini Veneno, Ferrari FXX, and all the beauties you can think of.
The 180 events and different locations make the gameplay refreshing and bring newness with sites like Dubai, Nevada Desert, Venice, etc., so you never get bored of the same cars and tracks.
In the game, you can perform Aerial stunts to get rewards and spend them to unlock new cars and tracks.
The game comes with an option to race against your friends through wifi direct, and you can challenge your foes and see them eat dirt when you push the accelerator of the red Ferrari to the floor.
The game allows you to save the progress to the cloud and can be continued from where you left it on any device.
For playing asphalt 8, you need a device with at least 1GB RAM and 8GB internal storage.
The second most adrenaline-pumping game you can get your hands on is Riptide. The Riptide GP 2 is a water-based racing game with Hydro jets. The game has stunning visuals and water effects.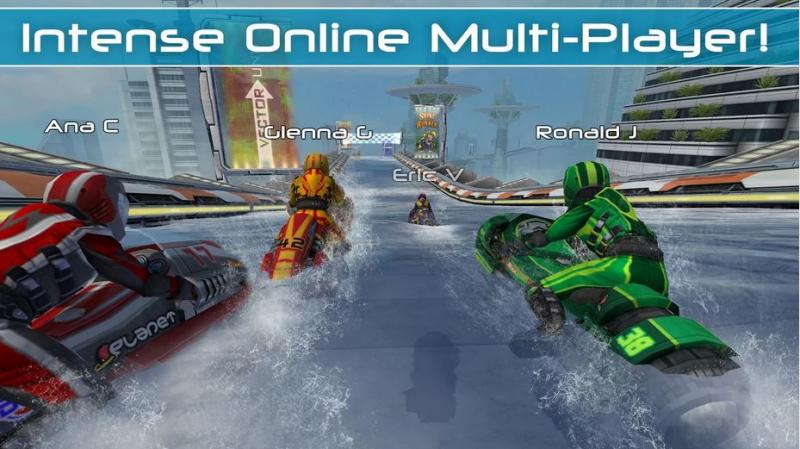 The game has nine different hydro jets, which can be unlocked by completing races or spending real money.
The career mode includes elimination, hot lap, and Freestyle events to earn cash and points that can be used to unlock new stunts and to improve rider performance.
This game has seamless controls like tilt, onscreen touch, and gamepad support.
The best part of this game is that you don't need a high-end device to play it; it doesn't take much space, as the game size is only under 50 MB; it can be played on even devices with 512MB RAM. You can easily play this game on a Dual Core or basic Quadcore processor mobile.
As the name implies, the game has realistic cars and tracks. Playing the game makes you feel like an actual car race. It was created by the Electronics Arts team, the creator of the most incredible racing game, the Need for Speed Series.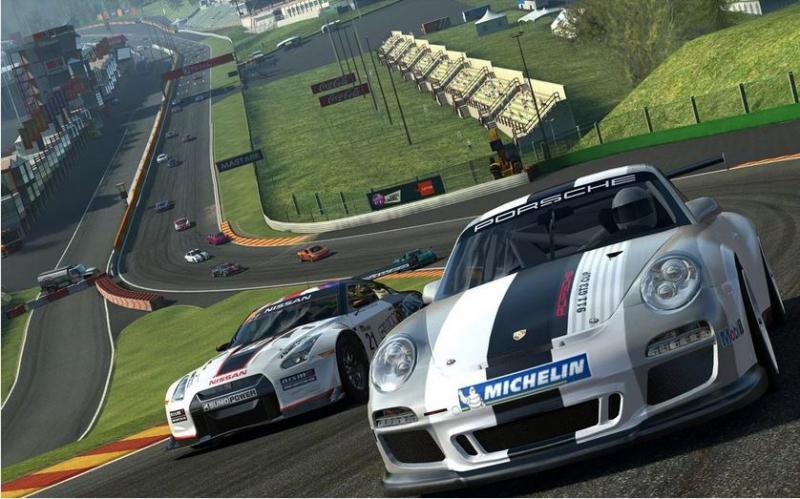 It's a typical racing game with over 2000 events like Drag races, elimination, and cup races. The player has to complete first to unlock new tracks and cars. The game may look easy initially, but it becomes more challenging after completing a few races, and your car performance will reduce as you race. Also, the card needs service that takes several hours, so you have to wait for a while to race again.
The game provides a premium racing experience with dynamic reflections and rearview mirrors to deliver rich gameplay.
If you are a racer and love cars, this game is for you.
The game requires 1.5 GB of space, and it's intense on the resource. So you need a midrange device to play this game. Plan to download it if you have a good amount of 3G or 4G data left in your data plan, so you don't incur additional charges.
This is one of the most addictive arcade racing games ever; the central theme of the game is to run as long as possible in traffic, cops will chase you, and helicopters drop mines; you have to avoid those obstacles and hit other cars to survive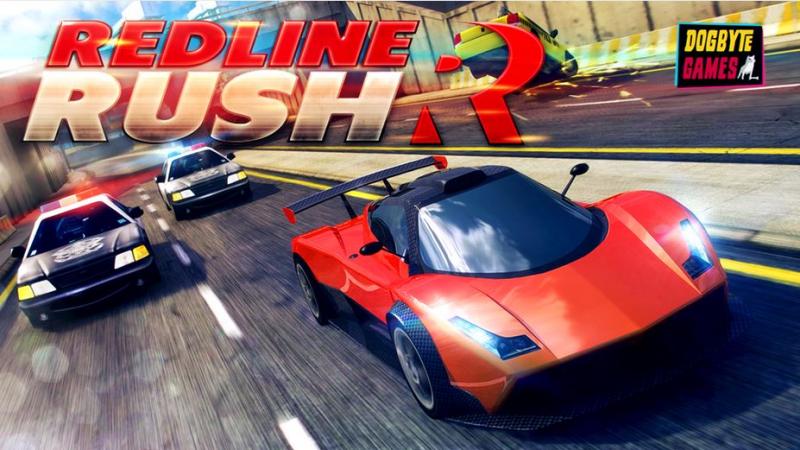 The game comes with power-ups, gems, and coins. new cars and tracks can be unlocked by spending those coins
11).

GT Racing 2
Another racing game with real car experience realistic physics and natural-looking cars, the GT racing 2 provides a detailed visual of cars and trucks to offer a deep driving experience, and it's one of the most realistic racing simulation games on Android.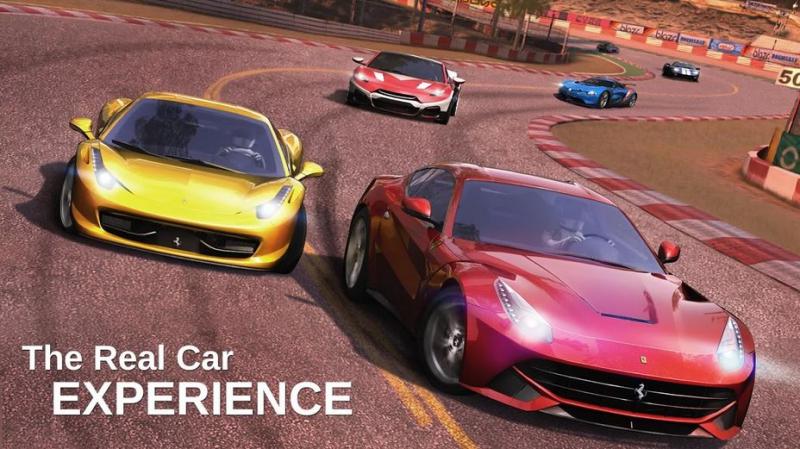 It includes 71 cars from manufacturers like Audi, Ferrari, Nissan, Ford, and more with 13 different tracks and weather conditions. Unlike the Real Racing 3, you don't have to wait for car repair, which doesn't even cost you.
It also can change the camera viewing angle, like from the back or dashboard.
With GT Racing 2, you can feel the actual driving experience. This game is for fans of extreme racing and true-to-life game simulation.
12. Asphalt Street Storm Racing
If you're looking for a drag racing game, look no further. The Asphalt Street Storm Racing is a fantastic drag racing game offering the right mix of graphics and gameplay.
You can bet money in races and even win your opponent's cars by betting your own. It's an adrenaline-pumping game with enough excitement and difficulty to keep you hooked for hours.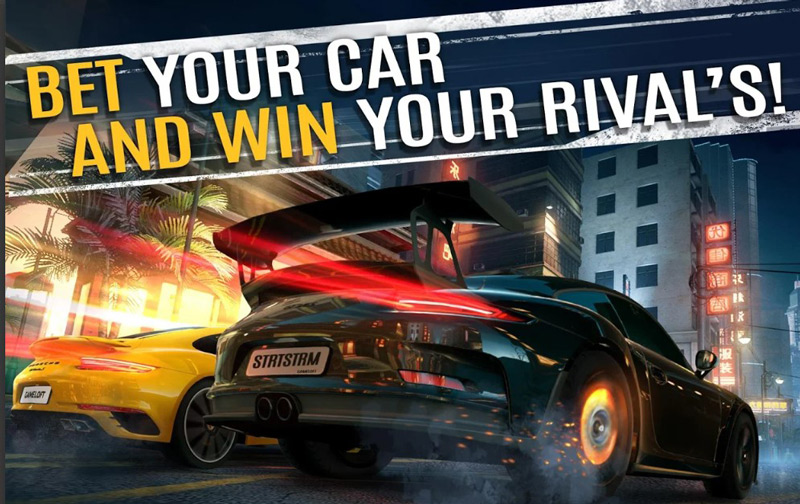 You can race modern supercars or even the old American muscles to win some Fast and Furious style drag races.
Furthermore, you can race with rivals online with up to 3 more players joining the race.
The game also can upgrade the stock parts of your car with custom kits for better performance. You can add better brakes, suspension, Nitro, and improve aerodynamics to push the limits.
The game has over 10 Mn+ downloads and is 52 MB in size for the initial download.
Overall, it's free to play a fun drag racer that you can try.
Police Car Chase is a classic Cops Vs. Baddies racing game. You can choose to be a cop or the street racer running away from the police.
The game has average graphics and takes a bit of time to get used to the driving controls. But once you are used to the controls, it is fun to play.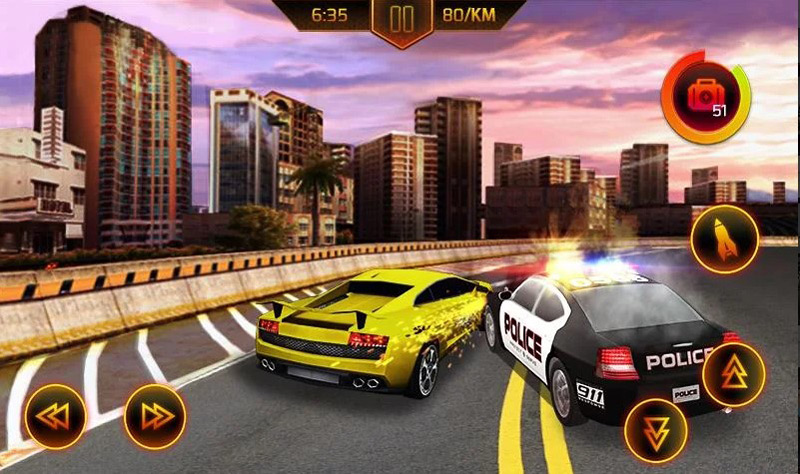 You can even run this game on low-end mobiles with 2-3 Gb ram.
You can choose from several cars and up to 6 heavy cop vehicles.
It is tricky to catch the racers, but some practice will help you master the technique.
You will like the car damage and cars exploding in the game. There is also civilian traffic that you need to avoid and catch the bad guys.
Lastly, cars are upgradeable, and you can add better engines, chassis, and other parts to make your ride faster.
The game has over 10 Mn+ downloads and is 20 MB in size for the initial setup download.
The Asphalt Nitro is a bit old now but still offers incredible graphics and gameplay to racing enthusiasts. The game is downloaded 50+ Mn times, and the initial setup download size is 45 MB.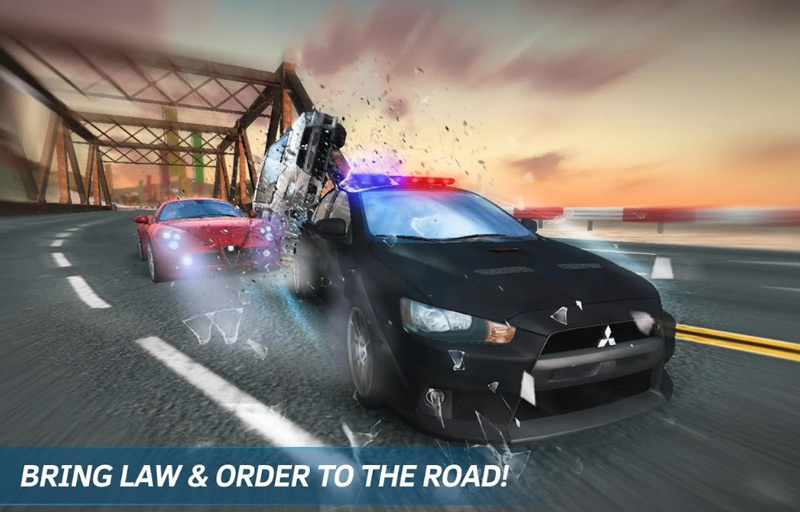 In the Nitro, you can drive cars such as the Ferrari LaFerrari or Lamborghini Veneno. The game has some exciting tracks filled with ramps to make the races more exciting. You can jump the cars over the ramps, overtake opponents, and do physics-defying stunts.
There are eight different game modes – drift, asynchronous races, knockdown, and many more. You can race against the cops and get bonus points for losing them.
There are more than 50 Mn downloads for the game, and the initial download size is 45 MB. Of course, you will have to download the full game that is much bigger.
Asphalt Nitro is a high-intensity game packed with breathtaking graphics and stunts.
15.

Street Flight: The Best Racing Game
Street Flight is the new kid on the block and has realistic graphics and gameplay. The game has got excellent reviews on the play store and is getting regular updates to improve further.
The game has got good graphics and offers good gameplay with fast-paced action. Some in-game missions apart from the regular races add a unique flavor to the game.
So far, the game has got 4.5 stars out of 5 on the Google play store, and the users are happy with the game.
The game is free to play, but there are in-app purchases priced higher than expected.
Overall, an excellent free-to-play new game. Also, check the best PC games that you can play.
Share in the comments – which is your favorite racing game and what you will try next.