Competition Commission of India (CCI) has given its nod to the proposed Idea Cellular and Vodafone India merger on 24th July 2017.
It is a big development for both the telecom companies which have announced in March'17 about the merger.
Idea Cellular is owned by Mr Kumar Mangalam Birla while Vodafone India is part of the global Vodafone group. Vodafone is number 2 operator in India, while Idea Cellular is ranked 3rd regarding subscribers.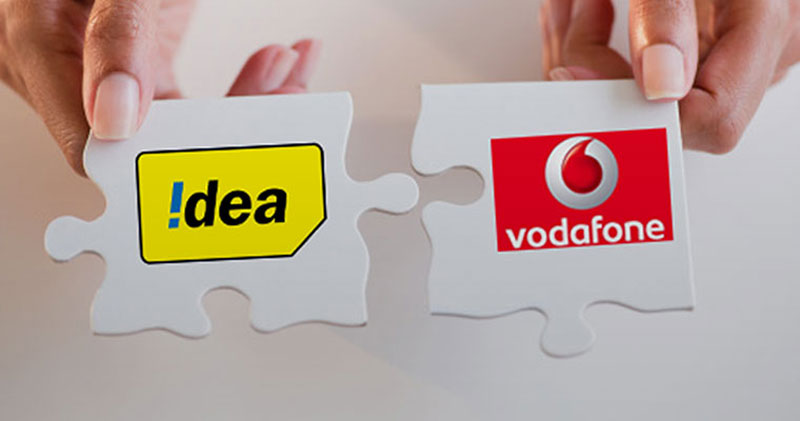 With this merger, the largest telecom company will be formed with a subscriber base of 400 million. Airtel is currently the market leader with 280 million users as per last DOT data while Mukesh Ambani led RJIO has 125 Million subscribers.
With dropping tariffs and rising spectrum, infrastructure costs, invasion of JIO in the telecom sector has forced upon this merger on the two very large telecom giants of India.
While JIO launch has been a boon for the customers, who have already moved from using 1 GB data a month to using it daily. Telecos, on the other hand, have seen revenue and profitability eroding due to dropping realisation rate for data as well as voice business.
The merger will still almost 1 year or more to complete as both the companies face several hurdles in the merger, biggest will be managing employees and offering suitable Job roles and location to them.
There are a huge number of Jobs which may get axed due to the merger as there will be redundant staff once the merger process gets completed. More challenges are there regarding technology and integration of billing and other systems to work seamlessly.
Apart from these difficulties, Mr Birla will have to pay Vodafone 38,740 crores to buy the 4.9% stake at a later date. As per the initial merger agreement, Vodafone will have 50% of the stake, and Idea promoters(Mr Birla) will own 21.1% while public share holders will have 28.9% stake in the combined entity.
Vodafone will offload 4.5% share to Mr Birla who will then have a 26% stake in the combined entity. Vodafone PLC will have 45.1% stake after the transfer process is complete.
The combined entity will have a much stronger balance sheet, more economies of scale and a larger pool of resources to battle against JIO and Airtel.
Indian telecom once was a rising sector from employee perspective with tremendous growth in salary and perks but now is struggling to keep the best talent due to depleting margins and downturn.
On the other hand, things have become fantastic for consumers who now enjoy cheapest telecom tariffs they have ever got.
Jio has completely changed the game for everyone. You can read more on the latest Jio Plans here.