JIO IUC PLANS
JIO has announced the new IUC Packs for JIO users which will be mandatory for all the users doing a recharge after 10th October 2019. I know there are several questions arising from this new change by the telecom tyrant, and I will try to address them in this article.
I have a decade of Telecom marketing experience and used to make such plans for a living. Hopefully, I will be able to clarify most of the doubts and intricacies of these new JIO plans.
Let's first understand IUC and its implications.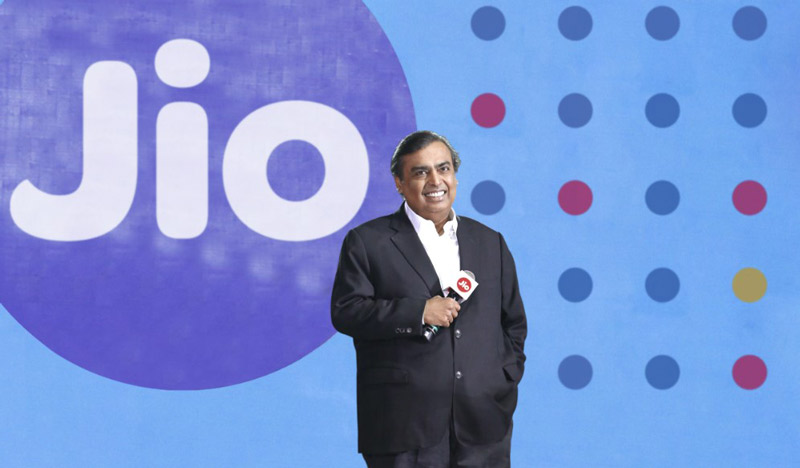 What is IUC and Why it matters?
IUC or Inter Usage Charges is the money that is paid to the terminating network by the originating network.
It sounds complicated, it is not. Let me clarify a bit. When any user, say Airtel user (originating network) calls someone on the JIO network (terminating network) there is an IUC amount that Airtel pays to JIO. Currently, it is 6 P/min earlier it was 16 paise when JIO was launched. 
Why has JIO introduced the IUC recharges?
The answer is simple, to improve profitability. If you are under the impression that there is a change made by TRAI to impose these charges, this is untrue.
You may have got a communication that some policy changes by TRAI have forced JIO to charge IUC, that is also false.
TRAI has nothing to do with the charge. It is the amount that operators need to pay each other for terminating calls.
In fact, TRAI has helped JIO a lot by reducing it to 6p/sec from 16p/sec otherwise JIO would have never offered free calls.
JIO has about 64% of outgoing calls and remaining is incoming. So due to the higher outgoing JIO needs to pay more to Airtel, Vodafone-idea.  
What Are JIO IUC Plans?
The JIO IUC plans start at Rs. 10 and go upto Rs. 1000. The JIO IUC plans allow you to make outgoing calls on other networks (Vodafone Idea or Airtel). JIO is charging 6p/min for every minute of an outgoing call from 10th October 2019.
So an Rs. 50 IUC top-up will give you 656 minutes of outgoing calls. Similarly, a Rs. 10 IUC recharge will give you 124 minutes.
Do You Need an IUC recharge?
Notably, you don't need to recharge for the IUC  voucher till the validity of your existing recharge is not expired. Suppose you have done a Rs. 399 recharge, that offers 84 days of validity on 5th October, so you will not need any IUC recharge till the validity is expired.
But when it expires you will have to do the IUC recharge along with the normal plan recharge (Rs. 399). If you are on the annual JIO plan, there is no need to do an IUC recharge until the validity is over.
What are the Validity and Minutes Benefit of IUC recharge?
| | | | |
| --- | --- | --- | --- |
| MRP | IUC Minutes | Free Data (GB) | Validity |
| 10 | 124 | 1 GB | N.A |
| 20 | 249 | 2 GB | N.A |
| 50 | 656 | 5 GB | N.A |
| 100 | 1362 | 5 GB | N.A |
| 500 | 7012 | 50 GB | N.A |
| 1000 | 14074 | 100 GB | N.A |
You can use these minutes to call on any number of Airtel, Vodafone-Jio, BSNL or any other operator. Jio to Jio calls are free and these minutes are not used for them.
New All in One Packs from JIO
Considering that the new IUC plans were making it a bit difficult for customers to understand as there is a need to do 2 recharges. Jio has introduced new all in one packs which offer free minutes as well as data.
So if you are now doing a Jio recharge these are the best plans for you, in case you don't want to do a separate JIO IUC recharge.
| | | | | |
| --- | --- | --- | --- | --- |
| MRP | Daily Data GB | Total Data | IUC Minutes | Validity |
| 222 | 2 GB per day | 56 GB | 1000 | 28 days |
| 333 | 2 GB per day | 112 GB | 1000 | 56 days |
| 444 | 2 GB per day | 168 GB | 1000 | 84 days |
| 555 | 2 GB per day | 168 GB | 3000 | 84 days |
All the above plans come with free 100 SMS/day and unlimited JIO to JIO calling. The IUC minutes are used when you call someone on other networks like Airtel or Voda-Idea.
Is Trai Wrong to Keep the IUC charges rule?
The short answer is NO. The IUC was charged to compensate the terminating network operator whose network is also used when a call is made.
JIO assumed that they will be able to get the IUC Zero and will be able to influence the policy which has been there for more than 2 decades.
The whole business strategy was based on the promise of forever free voice calls. But it backfired as TRAI has not reduced the IUC to Zero.
Another point to consider is that if TRAI would have reduced IUC to Zero some years back, operators like RCom, Uninor, Etislant, MTS, Aircell would not have incurred billions of dollars in loses and closed shop.
The IUC prevented these operators from offering free or cheap calls.
But isn't it good for consumers if we get free and cheaper call rates?
The simple answer is NO. This will lead to eventual loss and failure of other established telecom players like Voda and Airtel and we will be left with a monopoly of JIO.
Monopolies are bad as there is no competition and the company will do what it pleases in the market.
What happened to the Mukesh Ambani's Promise of Free Calls forever?
He broke it. Yes, JIO can blame TRAI or whomsoever they please, but the hard truth is they have broken the promise of "forever free calls".
Are IUC Recharges are a Hassle for Consumers? 
Yes, these are a hassle for the end consumer, who shouldn't be involved in such politics and antics of the companies.
Jio could have simply increased some price of the packs as they have done with all in One pack and could have put some limit on free minutes without making it complicated to understand for the end-user.
All said JIO has made data and call rates low for the millions of end-users and has pushed the competition to offer competitive rates. That is undeniably beneficial for the customers.
Also, Read:
Jio GigaFiber Broadband, Free TV, Welcome Offer(Plans, Price, Booking, Speed, Cities)
JIO 4K Set Top Box Cable Service – Launch, Price, Plans, Gaming & Mixed Reality
Best Jio Recharge Offers and Plans for 2019 and 2020 
Information Source – JIO Official website.