PUBG is one of the most successful games in the world. PUBG mobile has 400 million players, and around 50 million people play the game daily. One of the reasons for the franchise's success is low hardware requirements.
On the other hand, rival Fortnite requires a high-end Android smartphone or an iPhone to run.
You can easily play PUBG on any mid-range mobile with a 3-4 GB ram. Recently, Tencent (PUBG Creator) has launched a new lite version for mobile users.
Pubg Mobile can make a comeback in India and here is all the latest information on the topic – Breaking: PUBG Mobile Re-launch, Updates, Changes (Unban Date)
The new game is low in size and has smaller maps with inferior graphics. It comes with 60 players to fight in a 10-minute match.
PUBG Mobile Lite Release Date In India
PUBG Mobile Lite was released in India on 27th July 2019 and is available for free download from the Google play store. The new game is built on Unreal Engine 4 and is the watered-down version of the full version.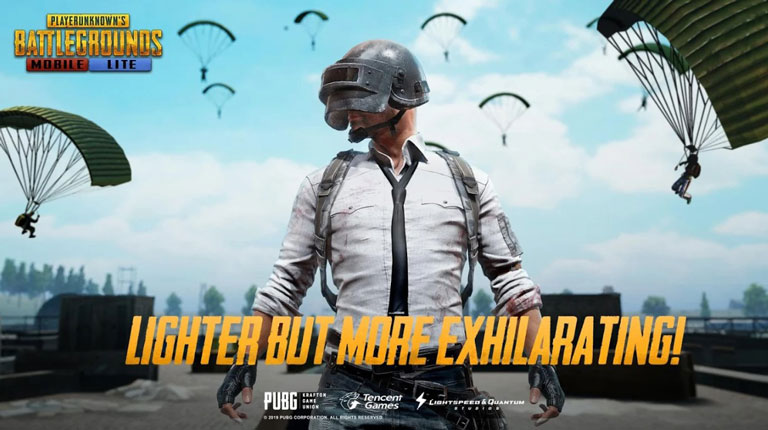 PUBG Mobile Lite was in Beta for almost a year and was earlier launched in Indonesia. Moreover, now it is available in India and is free to download.
The game is already ranking on the No.1 spot on the Google play store in just three days of launch. It is already downloaded more than 10 million times by PUBG fans.
PUBG MOBILE LITE Game Size, Free Download, APK
The mobile lite version of Playerunknown Battlegrounds is 491 MB in size, and you can download the game for free from the Google play store. It is only available for Android users; there is no iOS version.
Download Link For PUBG MOBILE LITE
Also, you can download the game from APK Pure if you want to get the XAPK file.
Several other sources offer a free download for the PUBG Mobile LITE APK + Data or APK + OBB file. You can check some of the resources at the end of this article.
Smartphone Configuration To Run PUBG MOBILE Lite
The PUBG Mobile Lite is small, less than 500 MB, and doesn't require too much space. You can easily install the game if you have 8 GB or 16 GB internal storage space.
As per Tencent, you still need 2 GB of ram to play the game. We have tried to play it on mobile with 1 GB Ram; the experience was a bit laggy.
There are no graphics settings in the game, and it runs on a preset graphics mode.
Besides, you will require a 2 GB ram to run it smoothly. It will work with most low-end processors (MediaTek and Snapdragon) with either Quad-Core or Octa-Core architecture.
Lastly, the game requires a minimum of Android 4.03 (Ice Cream Sandwich) to run. If you are on Android Lollipop, Marshmallow, Nougat, Oreo, or Pie, you will be able to run it.
Also, you can play the new Fortnite game and check if you can run it on your mobile.
Why is PUBG MOBILE Lite Launched?
Tencent created PUBG Mobile Lite to reach low-end mobile users. PUBG is a rage in India, and everyone wants to play the game. PUBG PC was a super success and broke the steam records for the highest players.
Later on, to reach more users on PC (with typical configuration). A mobile emulator version was released to play on the PC. But the gameplay experience was not good.
Next, the publisher launched a free-to-play PUBG PC Lite version.
Similarly, as PUBG Mobile was hard to run on low-end mobiles, the developer has released the PUBG Mobile Lite.
Fortnite, on the other hand, failed to reach more audiences as the game is not playable even on most mid-range phones.
What is New in the Lite Version?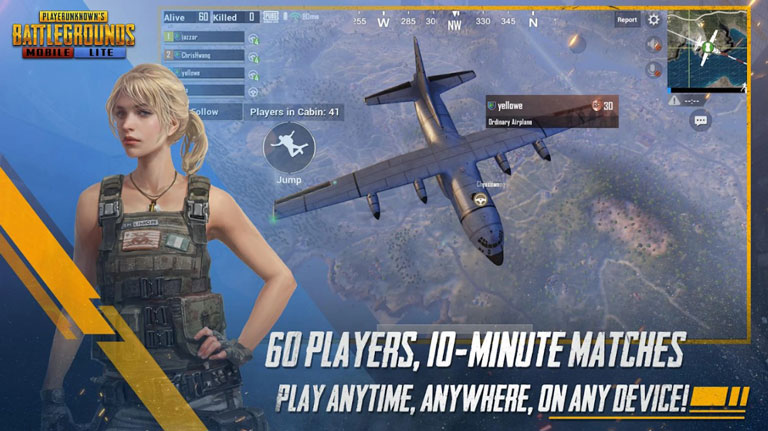 1. Smaller Maps, Less and Fewer Players
Instead of the 100 players in the regular match in PUBG Mobile, the lite version has 60 players. Also, the maps are smaller in size and have a natural area of 2*2 km, which is nearly half of the original maps.
Currently, the game has only an Erangel map, and more maps may be added later.
2. Less Recoil
The game mechanics are different in comparison to the full PUBG Mobile. There is less recoil when you fire the guns, making it easier to hit the target.
3. Aim Assist
Aim Assist makes it straightforward to target players and hit them more accurately. At times, it feels too simple and makes the gameplay monotonous. In summation, the Aim Assist can make you hit enemies far away without much effort.
4. Lower Damage & Higher Time to Kill
The damage is ridiculously reduced in the game. It takes forever to kill the enemy, and sometimes you will have to empty a full magazine, and he may still survive.
Damage is unlike the full game, where it is much higher for all the weapons.
5. Heal & Use Boosters When Moving
Another new thrilling feature is that players can use boosters and even heal when moving. It is one of the best additions, and Tencent is also planning to roll this out to the Full PC and mobile version.
6. Smaller Size, fewer Players, and Smaller Maps
As aforementioned, now the game has a maximum of 60 players instead of 100. The maps are also small, with 10 minutes of playtime. It makes the game more fast-paced, but some of the players who are used to the full version may not like this.
7. Lower Graphics and Details
To ensure that the game runs smoothly on the 2 GB ram mobiles, the developer has significantly reduced the terrain/object details.
The game does not look as good as the Full version, and however, it is playable on low-end mobiles.
8. Winner Pass
Lastly, there is a new concept of Winner Pass instead of the Royal Pass, which lets you unlock the achievements faster.
PUBG Mobile Lite Issues and Bugs
One of the most significant issues for most players is the reduction in damage. It is absurdly low, and even the headshots and well-placed body shots don't kill the enemy.
Sometimes you are not able to move when reloading the gun in the last phase of the game.
Availability if lesser Number of Guns and vehicles.
There is no option to change graphics. May be will come in the next update.
Lack of realism due to low gun recoil. (Try playing CS: GO with AK47 to learn about recoil.)
Comparing PUBG Mobile Lite Vs. PUBG Mobile – Key Changes
| | | |
| --- | --- | --- |
| | PUBG LITE MOBILE | PUBG MOBILE Full |
| Game Size | 491 MB | 2000 MB |
| RAM Required | 2 GB Ram | 3-4 GB Ram |
| Number of Players | 60 | 100 |
| Map Size | Small | Large |
| Gun Recoil | Low | High |
| Player Damage | Low | High |
| Match Duration | 10 minutes | 20-30 Mins |
| Graphics Details | Low | High |
| Number of Guns | Lower | High |
| Suitable for | Low-End Mobile | High-End Mobile |
| Price | Free | Free |
| Available On | Android | Android & IOS |
I also wrote about the best games for girls and Brain games for kids that you may want to suggest to your family members.
Sources and Download Links:
Download PUBG From Google Play Store – Copy Below Link in the browser to download.
Download XAPK PUBG Mobile Lite – https://apkpure.com/pubg-lite/com.tencent.iglite
To Download – APK and Game Data for PUBG Mobile Lite – https://rexdl.com/android/pubg-mobile-lite-apk-i.html/
Download – APK and OBB for PUBG Mobile Lite – https://apkmody.io/games/pubg-mobile-lite.html