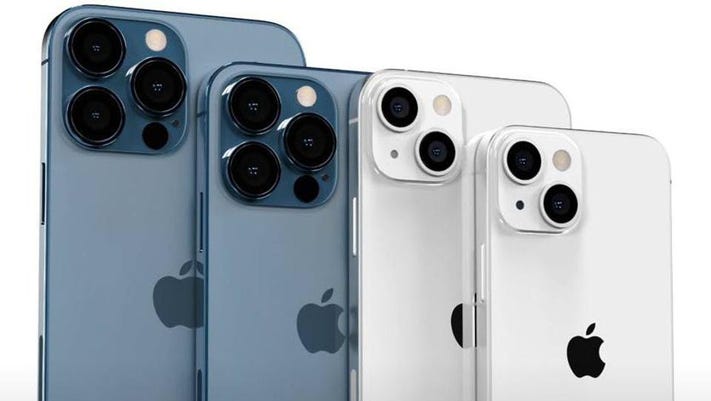 You must consider several things before investing in a new iPhone. I would try to answer some key questions – Should you upgrade, wait for Apple to reduce high prices, or buy an Android phone instead?
It's a big purchase decision for many, and one must think critically. Let's deep dive and know the pros and cons of buying an expensive iPhone.
Also, it is noteworthy that iPhone prices in countries like India are insanely high due to the import duties and customs.
Price of iPhones and Android Smartphones in India Vs. the US
For instance, the iPhone 13 is available in the US for $799 (or 74*799 = Rs. 59,126), and in India, you can buy it for a staggering Rs. 79,990, so there is a difference of Rs. 20,000 in the India Vs. US price.
For comparison, the Oneplus nine is available in the US for $729 (729*74=53,946), whereas in India, it is available for just Rs. 46,990.
Apple iPhone 13 Pro Max Price Comparison in Different Countries
The above data clearly shows that iPhones are way more expensive in India than in the US and other countries. On the other hand, most Chinese manufacturers make mobiles in India and cell phones at a much lower price.
Top Selling Smartphones in the US and India
Based on Counterpoint research, In the US, top-selling mobiles are iPhone 12 Pro Max, iPhone 12 Pro, iPhone 11, and iPhone SE. Whereas, in India, Xiaomi Redmi 9a, Samsung M01, Vivo Y51, Redmi 9 Power.
In the US, consumer buying power is much higher than in India, but the lower prices for iPhones and telecom bundles help a lot. In India, the market is dominated by Android smartphones, and more than 95% of buyers use Android. In contrast, Apple has close to 60% market share in the US.
Should You Upgrade to New Expensive iPhones Or Wait Or Switch to Android?
iPhones are not meant for budget buyers in India; these are premium phones, even if we currently see a two-year-old iPhone 11 available for 40 to 45k.
The iPhone 12 is available for Rs. 55K to 60K (based on discounts and offers), and the new iPhone 13 is available for Rs. 79,990.
Considering the Indian price is insanely high for the new iPhones, a considerable number of Apple Fans in India are wondering should they upgrade to the new iPhones, or continue with the existing models that they have or maybe switch to the dark side (Android).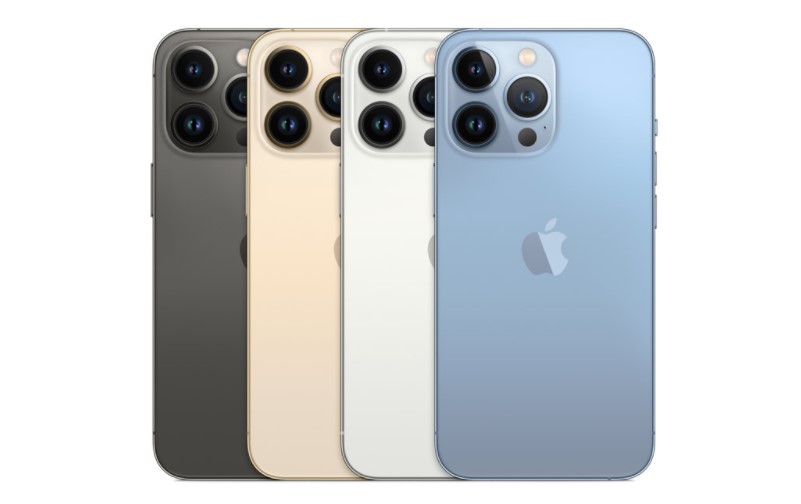 Let's have a look at the Poll on the New iPhones.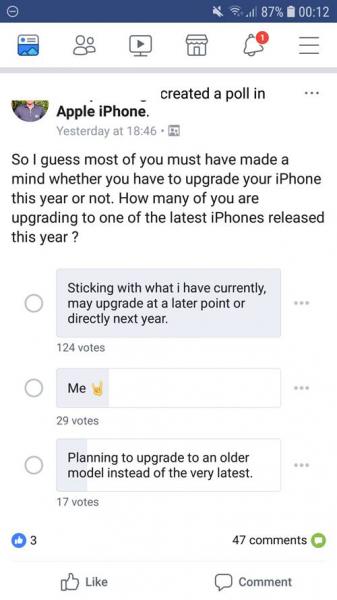 Below is the graph, which makes things a little bit clear.
About 73% of people have voted that they are happy with their current iPhones, and they don't want to upgrade to the latest models.
About 17% have clearly stated that they will upgrade to the latest iPhones, and about 10% say they will buy the previous generation of iPhones.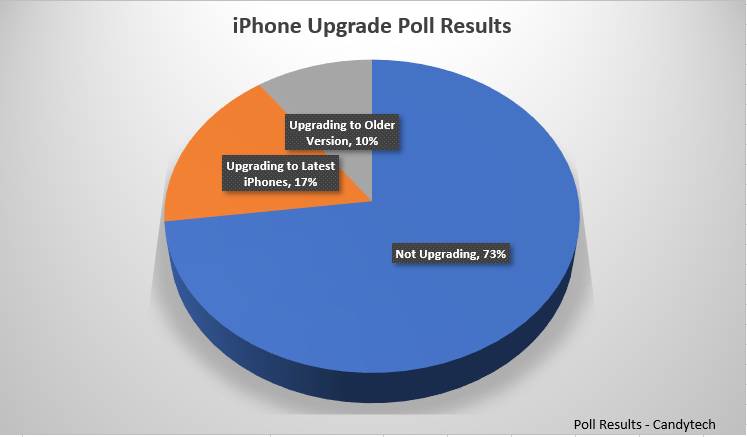 Please note this is just a sample survey and may not be 100% accurate. But one thing we can say is that it gives us a sentiment representation of iPhone users in India.
These are the existing Apple users that are re-buying iPhones.
However, the trend will be different for first-time iPhone buyers. A huge number of new buyers will opt for the iPhone 11, iPhone 12 due to heavy discounts by e-commerce players and credit card companies. The entry cost is not too high for these models and these are still aspirational products.
On the other hand, models like iPhone 13 Pro or the 13 Pro max are only for the affluent class who can afford a phone that costs over 1 lakh.
Notably, the US has a per capita GDP of around 58,000 dollars compared to India, with a per capita GDP of just 1800 dollars. Undoubtedly, Xiaomi (the king of low-priced mobiles) is India's market leader.
The prices are fair and reasonable if we have to buy the new iPhones in the US but unfortunately too expensive in India.
Let's move ahead and try to answer the most critical question.
Why Are the new iPhones So Expensive in India?
Apple imports the iPhones in India and has to pay colossal custom duty on the imports. Apples pay 20% import duty when they bring iPhones to India.
Apple manufactures a few models in India, but huge volumes are imported from China.
Moreover, the import duty on new phones was increased from 15% to 20%, back in the 2018 budget.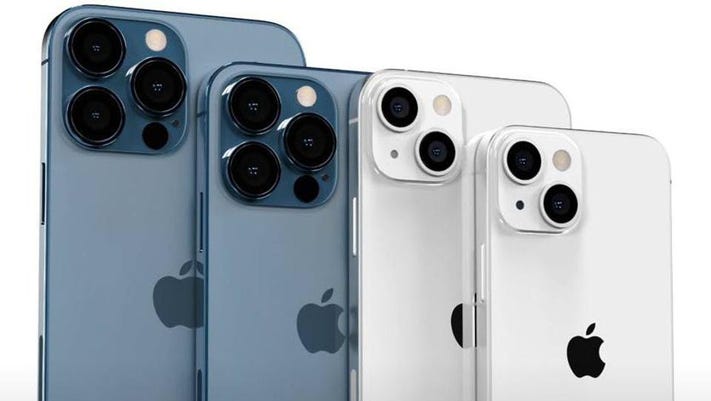 Actually, there was no import duty before July 2017, and the government first announced a 10% import duty, and after just six months, they revised it to 15% and then to 20% this year. This has led to an increase in iPhone prices.
Other taxes, such as GST, make iPhones far more expensive than in the US.
Other manufacturers like Xiaomi and Samsung make or assemble mobiles in India to save money on taxes and offer the phones much cheaper.
Pricing aside, let's look at some of the key features and upgrades that we are getting in the new shiny iPhone 13 series models.
Should You Upgrade to the New iPhones?
Apple products have been as expensive as the property prices in Mumbai. It doesn't matter which year we are talking about, and they always seem to be more expensive than what people think they should be.
Also, hopes of prices going down next year for iPhones are the same as dreams of buying a less expensive flat in Mumbai.
Every year the prices keep rising.
As Apple has recently launched the new iPhone 13 series, the prices of older iPhone prices are corrected. There is not going to be too much difference if you buy now or 6 months down the line as far as the pricing goes.
But if you are an Apple user, I don't need to tell you how excellent the after-sales service and ease of using Apple products are.
Another key reason to buy iPhone is – timely software updates. Apple has provided software updates for years, and you get the latest iOS version whenever it is released on day zero. Unlike Android smartphones, the updates are too late and fragmented.
The most impressive thing about buying Apple hardware is Apple care. As per my experience, there is no comparison of Apple service in contrast to Android phone manufacturers.
Should You Switch to Android?
I know this is not a good option for Apple users. But in case you are thinking of jumping the ship, there are several good options on the Android side, like the Oneplus nine or Oneplus 9 Pro, the Samsung S21 series, or the Vivo X70 series.
Let me know in the comments below what you think of the new iPhones and which one you are planning to buy…
I am working on a video on the actual case of how helpful Apple care has been compared to others based on my experience; you can subscribe to me on Youtube to watch that video.
We have written a very detailed guide for Indian buyers looking to upgrade to a new iPhone -Which iPhone Should You Buy in India? – iPhone 11, 12, 13 (Regular, Mini or the Pro Variants). You can go through the features, specs, price and recommendations given in the above article to buy the best iPhone based on your budget and needs.