We are super excited to share that Elon Musk's Starlink Internet Service is coming to India soon. Recently, the company hired Mr. Sanjay Bhargava as India Director for the launch of Starlink.
Starlink may have hit a roadblock in India
Update 10 August 2022 – Starlink Internet doesn't seem to be launching in India as the company has not taken any regulatory approvals. Also, the push from Elon Musk and the parent company seems to have lost steam. Considering presence of Reliance Jio, Airtel in the broadband sector it would never be easy for an outsider to offer a competing service. The regulatory framework and beurocracy
Starlink India Launch Details
The Satellite Internet Service provider will compete with the Bharti Airtel-backed OneWeb Satellite service provider and other traditional ISPs like Reliance JIO, BSNL, Airtel Extreme, ACT Fibernet, etc.
A couple of months back, Tesla and SpaceX CEO Elon Musk' teased Starlink Internet's arrival in India.
The conversation started when OnsetDigital (@Tryonset) on Twitter asked Elon Musk when Starlink services would launch in India?
And Elon Musk replied, just figuring out the regulatory approval process.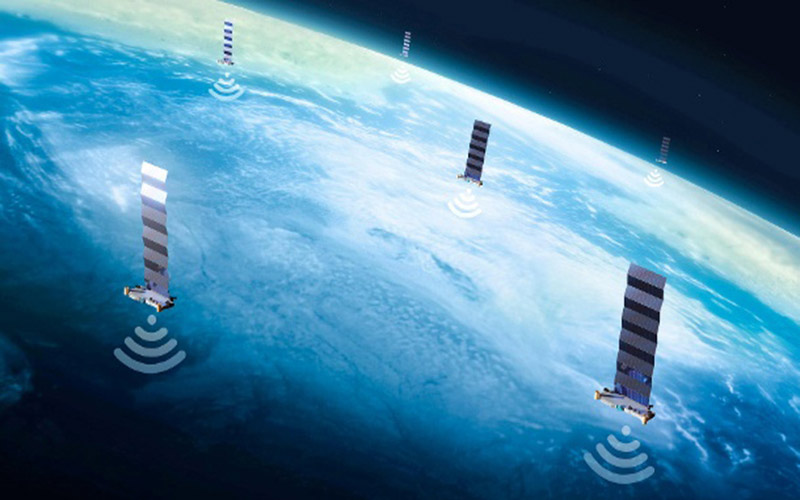 What is Starlink Satellite Internet?
For those who don't know about the Starlink Service – It is an internet service provider that provides Internet access using Satellites.
Similar to a service like Tata Sky that can beam data from a Satellite to your television (Via Tata Sky Dish), the Starlink Satellite can beam data using low orbit satellites.
Currently, 14 regions can access Starlink internet, including Australia, Canada, Chile, Portugal, the UK, the US, and some more areas.
The infrastructure of Starlink satellite?
Till now, SpaceX has already sent in space close to 1,800 Starlink satellites so far.
These mini-satellites are traveling in the LEO(Lower Earth Orbit) region over 60 times closer to Earth than traditional satellites.
This is the main reason for low latency connectivity by Starlink satellite.
The company is offering speeds of 50 Mb/s to 150 Mb/s for the beta phase and may increase the speed in the future.
In its testing phase, the latency of the Starlink is found in between 20ms to 40ms. But, the latency will come to 20ms or less in the future because SpaceX is planning to send more satellites into space.
Working & Set-up of the Starlink satellite?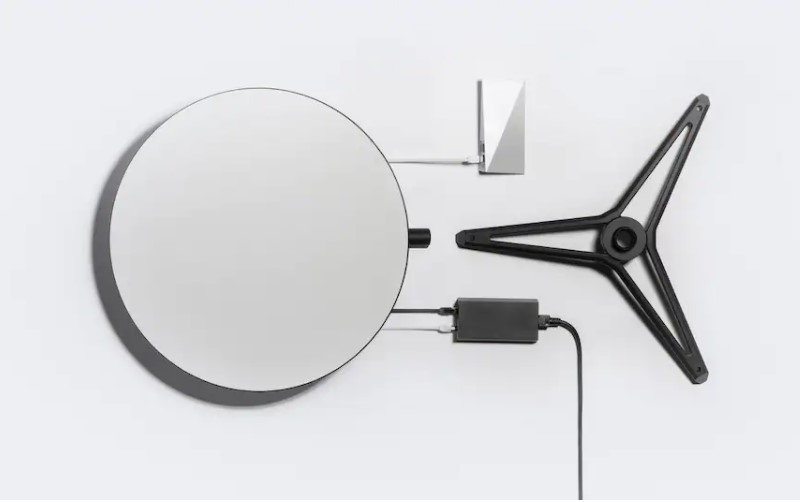 Users need to sign-up for Starlink internet connection, and the company sends a starter Starlink Kit that includes a Starlink dish, power supply, mounting tripod, cables, and WiFi router.
Starlink requires a clear view of the sky for delivering disturbance-free connectivity.
For that, there is a Starlink app that guides you to locate the best position for the installation of Starlink-dish.
You can easily install the Starlink app from the Google play store and Apple App Store.
Once installation is done, the Satellite starts sending a signal to the Starlink dish.
Mr. Sanjay Bhargava has shared that they have already ordered 5000 terminals for India and plan to have over 200,000 terminals by 2022. Initially, the company will focus on 10 rural Lok Sabha constituencies. They will, later on, expand the service to other parts of the country.
The benefit of the Satellite Internet?
The primary benefit of the satellite internet will be for remote areas (villages) where broadbands where there are no broadband providers. Also, remote locations and hills where it isn't easy to set up wired connections will have better access to fast internet.

You can access the internet from anywhere.
It offers low latency that helps you enjoy high-quality video calls and gaming without lag.
Price For Starlink Service in India
Interested users can also pre-order Starlink satellite internet services from Starlink's website along with a refundable deposit of $99 (Roughly Rs 7,200).
This is the charge for getting the Starlink Broadband Kit; you will need to pay monthly subscription charges for the Starlink service. The company has not shared details about the monthly broadband plans but will do it once they start offering the service.
Also, the Rs. 7200 is refundable in case you plan to not avail the service.
Challenges for Starlink
The biggest hurdle for Starlink in India is going to be regulatory approval from the Telecom department and pricing. We have already seen the dominance of Reliance JIO in India and how Vodafone-Idea and Airtel have bled with the launch of JIO and its management of regulatory environment. It is going to be hard for Elon Musk to crack the regulatory environment and do business in India.
There are already attempts to file criminal cases against Elon Musk for launching the service in India before taking a regulatory clearance filed by a so-called Non-profit Telecom Watch Dog company. You and I are both aware of why these so-called non-profits are not going to allow anyone else to have a slice of the Indian Broadband market. Read more detailed report By ET.
Concluding Thoughts
The Starlink Satellite Internet is revolutionary and can be an excellent service for many users.
However, there are also some Cons for the Starlink Internet Service:
It needs a strictly clear view of the sky. Any obstruction like a tree or a long pole may hamper the signal transmission between Satellite and dish.
Also, bad weather conditions like rain or clouds can impact connectivity.
SpaceX has said that it will minimize this problem in the future by launching more satellites and having robust coverage.
Thanks for reading the article, share your thoughts in the comments below. Or if you have any additional information about Starlink, share it with our readers in the comments section.
Written By Ayush Sharma, Edited By Kanuj Sharma