Microsoft Pocketable Surface Device
Microsoft Surface devices are some of the cutting-edge products that the company offers. Although the Surface line-up is very compact and lightweight, it is not pocketable nonetheless.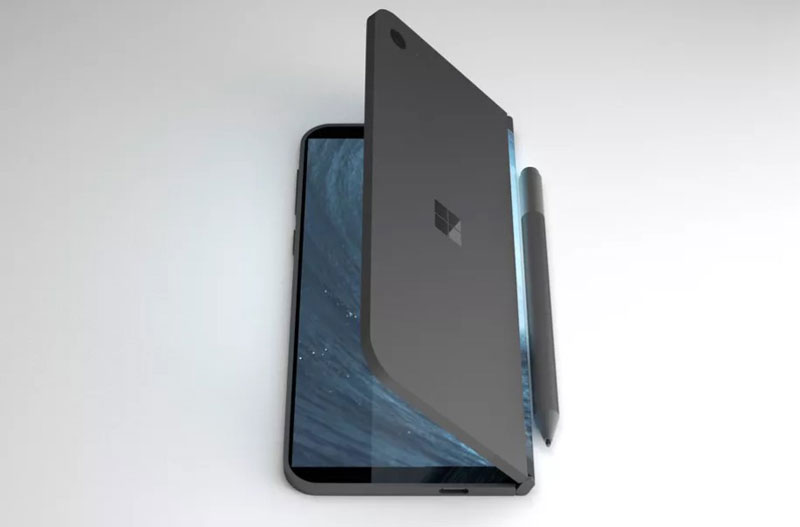 If rumors are to be believed, Microsoft has been working on a project codenamed Andromeda for the last two years. The mentioned project is designed around a pocketable Surface device that will come with a dual-display.
The pocketable device from Microsoft has leaked in past and appeared in reports and patent references.
The pocketable Surface device from Microsoft will reportedly feature a wraparound display that becomes a single-piece screen as soon as the hinge is opened.
Also, rumors suggest that Microsoft is also experimenting with input through a stylus. Moreover, the company is said to be experimenting with ARM chipsets for the prototypes of a purported Surface device.
Update 02-December-2020 – There has been little to no development for the Windows phone. Microsoft has launched a folding surface phone but it runs on the Android Os. Considering the current state of things we think Windows phone comeback looks unlikely in 2020 or 2021.
A lot of People Want a Windows Phone
Microsoft's, long-awaited, much-hyped Surface phone, finally shows signs of entry. Recent leaks say that the production of test units for the Surface Phone has been started and Pegatron, the company which makes iPhone, and surface studio, is going to make the Surface smartphone, so it's going to have a premium price tag.
Microsoft's Surface phone rumors are surfacing the web for more than a year, and windows phone lovers were desperately waiting for its release. A lot of assumptions were made regarding the smartphone over the year.
Now new rumors about the surface phones claims, that the phone may include a Snapdragon 898 processor, 6 GB or 8 GB RAM, and storage space up to 500 GB, but there's no substantial evidence for such specs. Some sources claim, that there's a strong integration of Intel's technologies within the smartphone, to support the Continuum feature.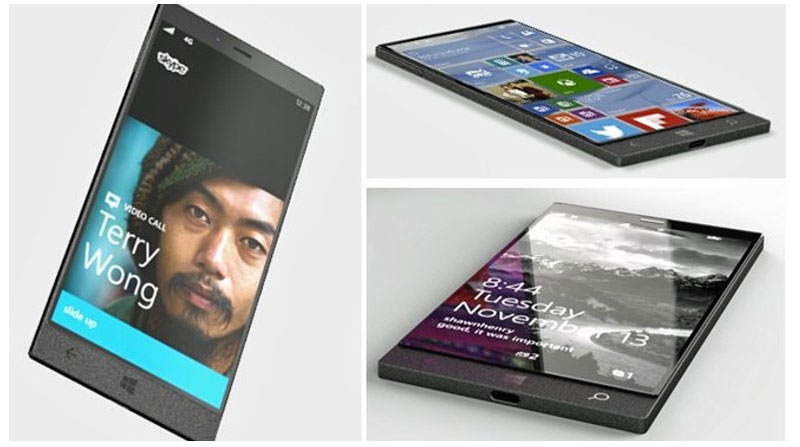 Until now there's not even a single word about the surface phone from Microsoft. However the existence of the surface phone was confirmed, since a domain, Surfacephone.com is now pointing to Microsoft's website.
Windows Mobile Are Dying Can Surface Phone Revive it

According to the above data published by IDC research, the Windows Phone share has dropped to just 0.4% of global shipments from 1.8% back in Q3 2015. While 1.8% was nothing much to speak about the 0.4% figure shows a complete annihilation by Android.
Apple also has lost to Android about 4% in the last quarter with its share dipping from 15.4% to 11.7%. On the other hand, Android is a clear winner with 87.6% share in Q2 2016.
Can Windows Phone make a come back from this scenario, to me it doesn't seem plausible for now?
There are a lot of things Microsoft will need beyond a great device. The Apps ecosystem and developer's backing tops the list. Without significant software experience and availability of new Apps, it is going to be an uphill task.
Windows Support for ARM-Based Processors
Recently Microsoft has announced the support for the ARM-based processors for the Full Windows 10 OS. Now processors like Mediatek or Snapdragon will be able to run the Full version of the Windows OS. Notably, current smartphones run on the Windows 10 mobile OS; it is not the full Windows 10 OS that you use on your PC and laptop.
Running Full OS can mean a better experience at least for tablets and how Microsoft can leverage it for smartphones is something we will get to understand in the coming months.
The "ultimate windows mobile device."
Last week Microsoft's CEO, Sathya Nadela, said, that the company intends to bring the "Ultimate windows mobile device" His statement sets expectations high about the windows phone. He also hinted that this Ultimate windows mobile device will carry something unique, and is getting rid of the Me-too strategy (citing other platforms)
Microsoft's surface studio is already disturbing the market leaders in the PC segment, but we are not sure whether the surface phone will bring the same impact in the phone segment.
Android and IOS are strong in the smartphone market. But the windows phone OS, on the other hand, is yet to find its marketplace and is still lagging in the Apps and Game section, the platform is focused more on the enterprise market rather than entertainment.
Developers are just showing a lukewarm response in the windows platform, as they don't have an opportunity to generate enough revenue as compared to Android and IOS.
Even when a new game or an App gets released, windows phone users have to wait very long, or sometimes they don't enter the windows phone platform.
Overall, the windows phone platform failed to cheer developers, users, and OEM manufacturers as well.
The company's past failures created negligence among tech enthusiasts, and the success rate of the surface phone was considered to be thin.
But we think that situation may transform completely.
Satya Nadela's speech about "universal Windows Apps."
Last year Nadela talked about "universal windows Apps" in an interview, which means a single App can run in all Windows devices, whether it be your PC, Xbox, or Windows phone, a separate version is enough to power all those devices, bypassing the need to code Apps for each platform.
Nadela even admitted the lack of developers' interest in writing Windows Apps, but he thinks developers will be ready to write "Universal Windows Apps."
Nadela's statement may become true, and developers may turn towards windows targeting the billions of desktop users, and even the windows phone platform gets to benefit from this move.
But we have to wait to find whether the universal windows app strategy, gives rise to an "Ultimate windows mobile device."
---
Windows Phone is Dead – Microsoft Pulls the Plug
If you are a die-hard fan of Windows phones, you have got bad news. Microsoft has pulled the plug on the Windows Phone and it is officially dead now.
Microsoft in a statement has made it clear that they are not going to support the Windows 8.1 and older versions with future updates and security patches. Windows 8.1 or lower contribute to about 80% of the Windows phones globally. The devices running on Windows 10 will continue to get support for now.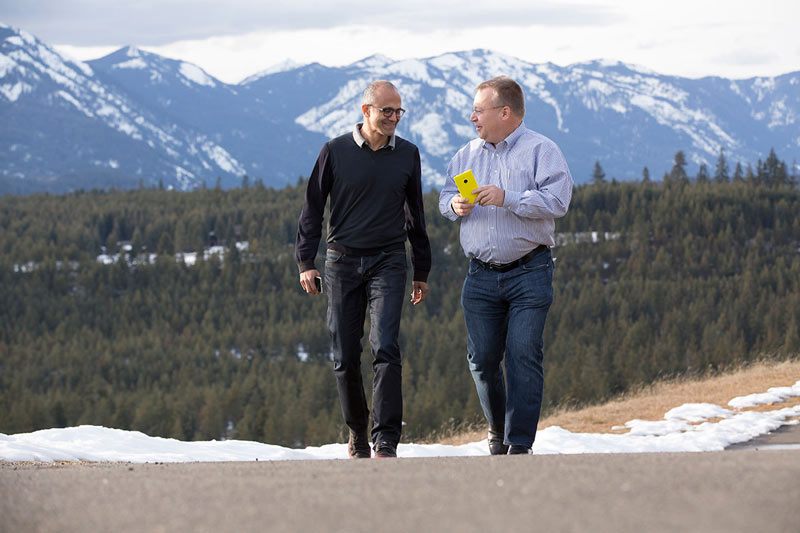 Microsoft CEO Satya Nadela has pointed out many times that the company has missed the bus for developing software for mobiles while iOS and Android have taken away the share.
It was Steve Balmer who was the CEO of Microsoft from 2000 to 2013. The company saw major failure for the mobile business. During his tenure, the company bought Nokia (Nokia to relaunch Nokia Branded Smartphones) and many other brands like aQuantive (for $ 6 Billion) and Skype. But was never able to make a robust mobile platform to compete with Apple and Google.
While the competition moved too fast and developed a far evolved mobile ecosystem, Microsoft was still struggling to provide a comparable experience for Windows mobile users both at the software and hardware level.
The other major mistake was to re-brand the Nokia Lumia series to Microsoft Lumia – Why to kill a brand name that is so popular?
The way the Nokia acquisition was handled by Microsoft, it was disastrous for both brands. Now, Nokia is owned by HMD global and has embraced the Android ecosystem.
This leaves Microsoft's Windows Phone to fight the losing battle. Microsoft itself has not launched anything new in Windows Mobile for months now, last we heard was the Lumia 650 getting launched with Windows 10 and HP coming up with a Windows 10 phone.
There is a lack of interest from smartphone manufacturers to come up with a new Windows phone. While hundreds of Android phones get launched every week. Windows Phone launch is a rarity.
Popular App support is also dead for Windows 10 platform. Evernote has pulled their App already, even Microsoft has pulled Linked-In App from Windows Store.
Windows smartphones account for just 0.4% of the global smartphone share while 99.6% of mobiles run on Android and iOS software.
Now it is to be seen what Microsoft does with the Windows 10 mobile phone users and would they launch a surface phone which has been rumored for a long. Chances are bleak for a positive future for the Windows Phone at this point in time. Though die-hard fans can still pin their hopes on a surface phone from future.