Microsoft Pocketable Surface Device
Microsoft Surface devices are some of the cutting-edge products that the company offers. Although, the Surface line-up is very compact and light weight, it is not pocketable nonetheless.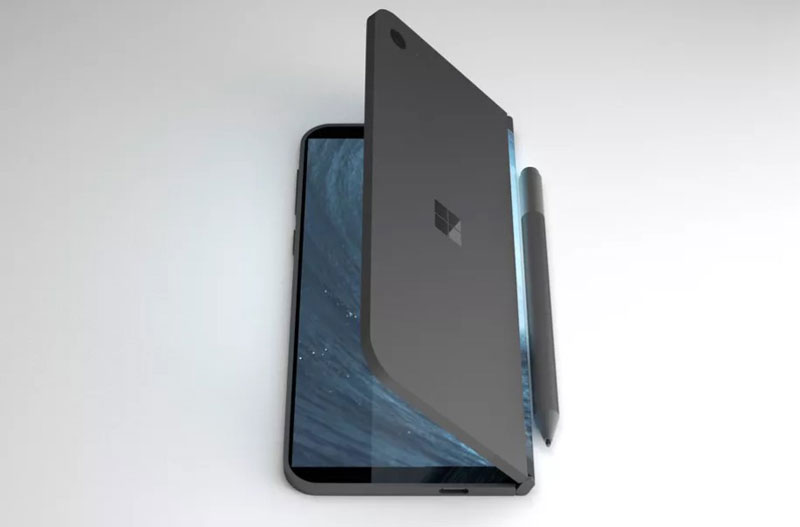 If rumours are to be believed, Microsoft has been working on a project codenamed Andromeda for last two years. The mentioned project is designed around a pocketable Surface device that will come with dual-display.
The pocketable device from Microsoft has leaked in past and appeared in reports and patent references.
The pocketable Surface device from Microsoft will reportedly feature a wraparound display that becomes a single piece screen as soon as the hinge is opened.
Also, rumours suggest that Microsoft is also experimenting input through a stylus. Moreover, the company is said to be experimenting with ARM chipsets for the prototypes of purported Surface device.
Further, it is suggest that Microsoft may launch Andromeda device in 2018.
A lot of People Want a Windows Phone
Microsoft's, long-awaited, much-hyped Surface phone, finally shows signs of entry. Recent leaks say that the production of test units for the Surface phone has been started and Pegatron, the company which makes iPhone, and surface studio, is going to make the Surface smartphone, so it's going to have some premium price tag.
The Microsoft's surface phone rumors are surfacing the web for more than a year, and windows phone lovers were desperately waiting for its release. A lot of assumptions were made regarding the smartphone over the year.
Now new rumors about the surface phones claims, which the phone may include a Snapdragon 835 processor, 6 GB or 8 GB RAM, storage space up to 500 GB, but there's no substantial evidence for such specs. Some sources claim, that there's strong integration of Intel's technologies within the smartphone, to support the Continuum feature.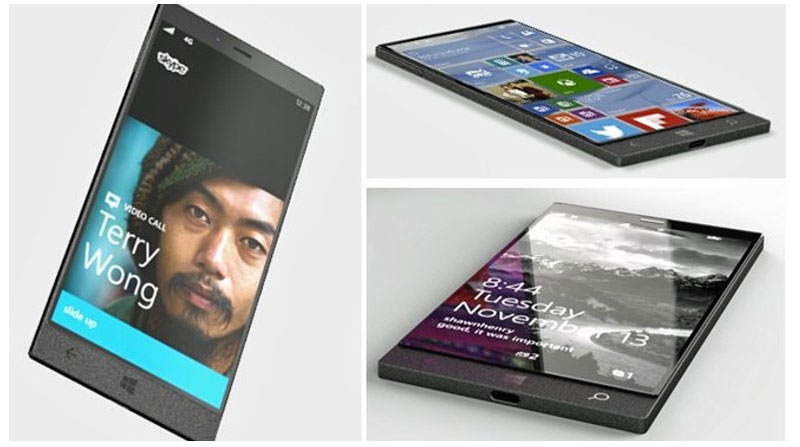 Until now there's not even a single word about the surface phone from Microsoft. However the existence of the surface phone was confirmed, since a domain, Surfacephone.com is now pointing to Microsoft's website.
Windows Mobile Are Dying Can Surface Phone Review it

According to the above data published by IDC research, the Windows Phone share has dropped to just 0.4% of global shipments from 1.8% back in Q3 2015. While 1.8% was nothing much to speak about the 0.4% figure shows a complete annihilation by Android.
Apple also has lost to Android about 4% in the last Quarter with its share dipping from 15.4% to 11.7%. On the other hand, Android is a clear winner with 87.6% share in Q2 2016.
Can Windows Phone make a come back from this scenario, to me it doesn't seem plausible for now?
There are a lot of things Microsoft will need beyond a great device. The Apps ecosystem and developer's backing tops the list. Without a significant software experience and availability of new Apps, it is going to be an uphill task.
Windows Support for ARM-Based Processors
Recently Microsoft has announced the support for the ARM-based processors for the Full Windows 10 OS. Now processors like Mediatek or Snapdragon will be able to run the Full version of the Windows OS. Notably, current smartphones run on the Windows 10 mobile OS; it is not the full Windows 10 OS which you use on your PC and laptop.
Running Full OS can mean a better experience at least for tablets and how Microsoft can leverage it for smartphones is something we will get to understand in the coming months.
The "ultimate windows mobile device."
Last week Microsoft's CEO, Sathya Nadela, said, that the company intends to bring the "Ultimate windows mobile device" His statement sets expectations high about the windows phone. He also hinted that this Ultimate windows mobile device will carry something unique, and is getting rid of the Me-too strategy (citing other platforms)
Microsoft's surface studio is already disturbing the market leaders in the PC segment, but we are not sure whether the surface phone will bring the same impact in phone segment.
Android and IOS are strong in the smartphone market. But the windows phone OS, on the other hand, is yet to find its marketplace and is still lagging in Apps and Game section, the platform is focused more on enterprise market rather than entertainment.
Developers are just showing a lukewarm response in windows platform, as they don't have an opportunity to generate enough revenue as compared to Android and IOS.
Even when a new game or an App get released, windows phone users have to wait very long, or sometimes they don't enter the windows phone platform.
Overall, the windows phone platform failed to cheer developers, users and OEM manufacturers as well.
The company's past failures created negligence among tech enthusiasts, and the success rate of the surface phone was considered to be thin.
But we think that situation may transform completely.
Satya Nadela's speech about "universal windows Apps."
Last year Nadela talked about "universal windows Apps" in an interview, which means a single App can run in all Windows devices, whether it be your PC, Xbox or windows phone, a separate version is enough to power all those devices, bypassing the need to code Apps for each platform.
Nadela even admitted the lack of developer's interest in writing Windows Apps, but he thinks developers will be ready to write "universal windows Apps."
Nadela's statement may become true, and developers may turn towards windows targeting the billions of desktop users, and even the windows phone platform get benefited from this move.
But we have to wait to find whether the universal windows app strategy, gives rise to an "Ultimate windows mobile device."
You May Like to Read:
Affordable Snapdragon 821 and 6 GB RAM Mobile – Zuk Edge Leaks
HP Budget Windows 10 Mobile to Come With Cortana
Check Out Our Latest Video and Subscribe to Candytech Channel!!!