There are many new exciting products which are in pipeline and the Cupertino giant has been keeping a tight lid on the leaks. There are several new products and some upgraded products which the company intend to launch like the new iPhone, iPad, MacBook, Apple Mac Pro, Siri Speaker.
This year it is even more special since iPhone will have its 10th anniversary. Apple is anticipated to be planning big this year to help increase the market share and take back some lost glory from Samsung.
Apple is also going to launch all new iPads, iOS 11 and more things at the WWDC 2017 event,  which is going to be held on 5th of June 2017. Though iPhone will get launched in September.
Let's go through the gadgets which are about to release this year by Apple.
Upcoming Apple Products 2017 – iPhone 8 – iPhone has always been the most exciting thing appealing to masses, leaks are already pouring with details about the new iPhone 8 and even some leaks for the iPhone 9.
The security at Foxconn (the manufacturing centre) is now even more strict to prevent any leaks ahead of launch. According to the leaks, iPhone 8 is going to sport the similar stainless steel rim sandwiched between glass front and back, just like the old iPhone 4.
The most exciting part of iPhone 8, is probably going to be its display. It'll be a first for Apple to incorporate a 5.8 inch OLED display. The new iPhone 8 is expected to come with very less bezels and the fingerprint touch id also expected to be located below the display.
Apple is also looking for an improved dual rear camera setup at the back. Interestingly, it's going to be positioned vertically at the corner, which in certain scenario will help it to take advantage of AR (augmented reality).
It is likely to be the world's fastest smartphone when released and can easily outpace the Android counterparts running a Qualcomm Snapdragon 835.  It'll be equipped with their all new, in-house A11 Processors, built on 10nm fabrication process and will come along with 3 GB of DDR4 RAM.
Some rumours claim it might sport a USB type-C port instead of the lighting port which is present on the iPhones for over 5 years. Although, it's highly unlikely to happen since they have shipped the earpads with the lighting port in the last iteration. I guess Apple may not show more "Courage" this year!
Apple can release 3 smartphones this year in place of two as per some of the rumours, but we think it is going to be 2 iPhone 8 models this year as well. Apple may also call them iPhone 7s and 7s Plus instead of iPhone 8.
The iPhone is expected to be more expensive than before and some predict that the base variant of the iPhone 8 is going to be priced well above a $1000 tag.
iPad
Apple is also rumoured to release 4 iPads at the WWDC event. The list includes the 12.9 inch iPad Pro 2, new 10 and 10.5-inch iPads and finally the 9.7 inch iPad Mini 5.
The iPad Pro 2 and the 10.5 inch iPad will run on the latest A10X chipset compared to the 10 inch iPad and Mini 5, which will be driven by the current A9X SOC.
Each and every iPad offerings have a trick up its sleeve to allure the consumers into buying it. The 10.5 inch iPad is rumoured to flaunt a near bezel-less display with no physical home button.
Instead, it'll have it under the display, if Apple is able to pull it off with iPad, then the rumours about using it in the iPhone 8 will get confirmed.
The iPad Pro 2, will also feature a thin bezel and  True Tone display. Apart from the display, it'll also be equipped with a 12 MP iSight camera with True Tone flash.
MacBook
MacBooks have got a significant upgrade last year, with a new touch bar and a super wide trackpad. Also, Apple was able to make the thinnest and lightest MacBook Pro till date. While the Pro variant got the limelight, the MacBook Air was left untouched.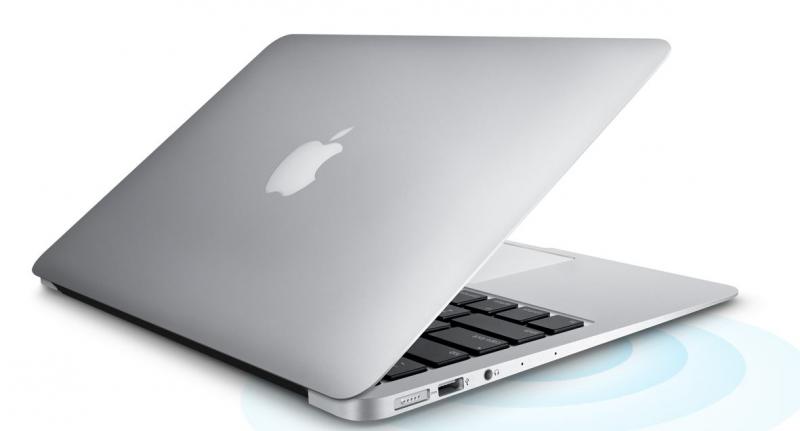 Alas, Apple is going to upgrade the Air lineup as well. The all new MacBook Air along with the 12 inch MacBook will be running much faster Intel Kaby lake chipsets. The new MacBook Air may also get a resolution upgrade which also due for ages.
We expect Apple to make it at least Full HD to ensure that it can compete well with the other Windows Laptops in the similar price range.
Mac Pro and iMacs
While the portable laptops are getting refreshed, the iMacs and Mac Pro are not given any attention since 2013. Although, there are rumours Apple might update these as well.
Recently, Apple agreed that their cylindrical Mac Pro was a big mistake, as it wasn't modular and heat dissipation was not adequate on the machine.
The users weren't able to upgrade it by themselves whenever they needed to. Instead, it somehow constricted the whole user experience and saw a backlash from the fans.
A lot of content creators and users are waiting for the upgrade ever since and would love to have the next generation of iMac and Mac Pro Loaded with new Nvidia or AMD graphics cards and some faster Intel processors or may be an AMD Ryzen Processor.
Apple Watch 3
Apple watch is currently ruling the smart watch industry. The sales numbers are smashing the Android Wear and Apple will continue to improve the Apple watch.
The already great Apple watch will also see an upgrade along with the iPhone launch later this year.
It's rumoured to focus more on the battery life and performance this time again. Some reports also claim it would feature an inbuilt glucose monitoring device along with smart bands.
The glucose metring device will be non-invasive and can be a great deal for diabetics to keep tab on the sugar levels with getting pricked by needles.
Siri Speaker
Home Speakers with support for AI (artificial intelligence) are booming in the market currently. Amazon with its Eco series and Google's all new Google Home are competing with each other and Apple may not be too far from launching it's Siri speaker.
It's still a mystery, how the speaker will work, how it'll look and about the features it will have. But some of the recent reports claim that Apple is working on the speaker and may launch it by the end of this year.
Get Similar Articles in MailBox