Apple makes some of the most incredible high-quality products available in the market. Surely, some of these have eye-watering pricing but they are absolutely worth the money in the long run.
Let's check out some of the fantastic products that Apple will launch in 2021.
Apple iPhone 13 Series
Apple introduced the 5G with the new iPhone 12 series in late 2020. The next iPhone – iPhone 13, will launch in September 2021 and will come with some more exciting features.
The iPhone 13 series will have 4 variants – iPhone 13 (6.1-inch), iPhone 13 mini(5.4-inch), iPhone 13 Pro(6.1-inch), and the Pro Max(6.7-inch).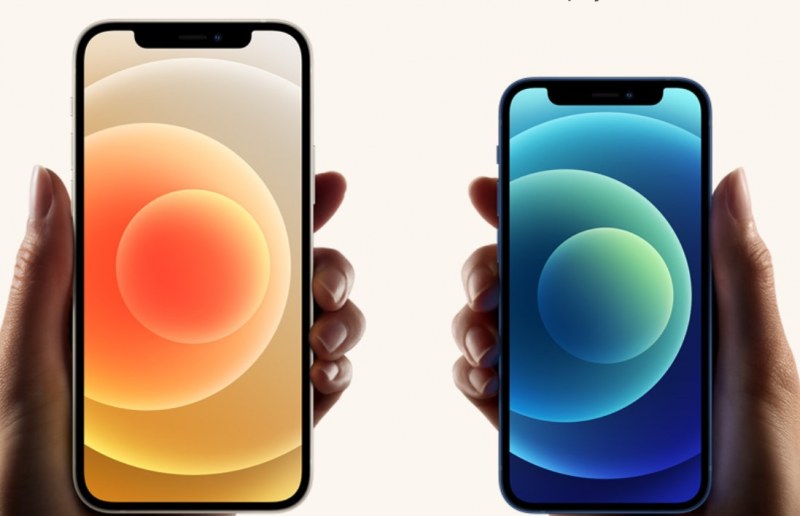 Based on the rumors and leaks, one of the biggest upgrades that we are expecting in the iPhone 13 series will be an OLED Retina display panel with up to 120Hz high refresh rate. Apple so far is using 60 Hz refresh rate displays, whereas almost all premium Android phones have moved to a higher refresh rate.
Apple can use an LTPO panel from Samsung to offer an adaptive refresh rate that can also help them improve battery life.
We are expecting the new iPhone 13 will come with a new A15 Bionic processor with Apple GPU for graphic processing along with 4/6GB RAM and multiple storage variants.
It is unlikely that Apple will move to the 3 Nm process for the iPhone 13 series. They will improve the 5Nm process and likely move to 3Nm in 2022.
The new iOS 15 can bring several new features to the iPhone 13 series and improve the user experience further.
The iPhone 13 series will come either with a Triple or quad-camera setup along with a LiDAR scanner for improved augmented reality.
Additionally, Apple may be able to reduce the size of the notch to offer a higher screen-to-body ratio. Based on leaks, the iPhone 12 may be 0.26 mm thicker, hinting at an increased battery capacity.
There are also rumors that Apple may ditch the ports on the iPhone 13 and can launch a full portless phone that will work with wireless charging and data transfer.
Another feature that is missing on the iPhone 12 is the fingerprint reader or the touch id. Most Android smartphone makers are using the in-display scanner, and it is likely Apple may come with its own tech to have a similar solution.
Also, the current-gen iPad comes with a fingerprint scanner in the power button, Apple can use that too to bring back the touch id.
Apple has already dropped the headphone jack on all phones, and it is not long that the company makes a true portless mobile.
Lastly, Apple iPhone 13 series can bring in support for WIFI-6E and also can have an improved 5G support with the new Qualcomm X60 modem and include the mmWave and sub-6GHz spectrums.
Furthermore, The max version of the iPhone 13 will pack 3300+ mAH battery capacity along with fast wireless charging support.
iPhone SE 3
Some of the latest leaks suggest that Apple can refresh the iPhone SE series by the end of this year or in early 2022.
The next-gen compact and affordable phone from Apple may be called iPhone SE 3.
This new iPhone will be the successor of the iPhone SE(2020).
According to the rumors, this new iPhone will come without a home button and may come with a punch-hole display along with a thin bezel.
Talking about the display, the tipster Ross Young tweeted that the iPhone SE 3 may come with a small 4.7-inch Retina display along with an HD(1334*750)pixels resolution.
Additionally, the tipster also said that the iPhone SE 3 may come with 5G network connectivity.
Apple can use either the A13 bionic processor to keep the costs low or may go with the A14 Bionic chip which we have already seen in the iPhone 12 series.
Furthermore, the phone will come with an excellent single rear camera at the back and will also have a good front selfie camera.
MacBook Pro 14 Inch and 16 inch
Apple launched the new Apple Macbook Pro and Air M1 in 2020, and the M1 chips bring incredible performance gains for the MacBooks.
The new M1 processor is a low energy consumption (10 Watts) processor, and Apple can scale it to bring even more performance to the larger notebooks in the lineup.
As we know that the company has ditched Intel and moved from x86 architecture to ARM architecture. Apple will be pushing the performance further with newer Macbooks in 2021 and 2022.
According to some reports, In the summer of 2021, Apple is likely to launch the new Macbook Pro in 14 inches and 16-inch screen sizes.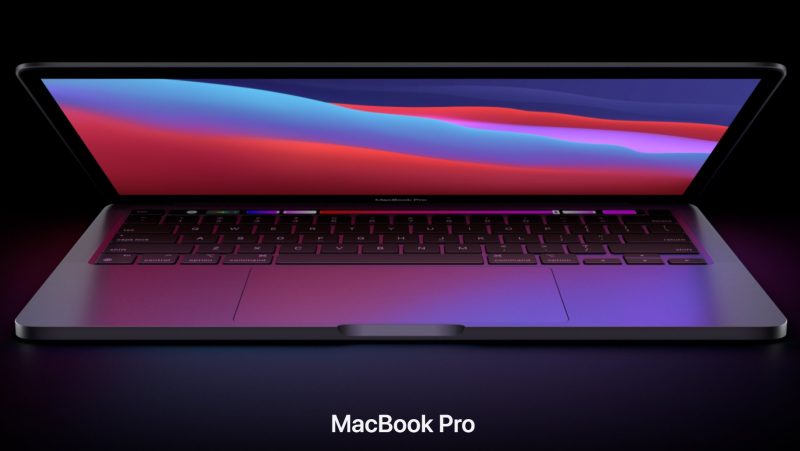 Both 14-inch and 16-inch Macbooks may come with a Retina display like other Macbooks for an immersive viewing experience.
One of the biggest flaws of the current M1 Macbooks is the big bezel display that will change with the new 14 and 16 inches notebooks.
Also, Apple can use Mini-LED displays to make the displays on these machines even better. Apple will still stick to Quad-HD panels and may not opt for a 4k panel even for the 16-inch Notebook.
For even better performance, both Macbooks are powered by a new, more powerful variant of the M1 chipset.
We are expecting that Apple can launch a 12 Core processor for the 16 Inch Macbook. The 14 inch MacBook can have an 8 Core processor with a performance jump over the current 13 inches Macbook Pro.
Apple will use the same magic keyboard in both Macbook that we have already seen a 13 inch MacBook. The keys of the magic keyboard have spaced slightly far from each other.
The 14-inch Macbook Pro may come with 8GB of standard RAM. On the other hand, we can expect that a 16-inch laptop comes with 16 GB RAM.
The new Graphics cards on these machines can be excellent for content creators that want the best portable video editing machines.
For music and audio, they may come with improved speakers, including good noise canceling and deeper bass.
Lastly, Apple may offer a Full HD Webcam on these machines to improve the video calling experience.
The battery life of the 14-inch Macbook Pro is not confirmed, but 16-inch Macbook Pro may have a 90+ Watts battery and can offer up to 20 hours of usage.
Apple Airpods Pro (2nd generation)
As we all know that Apple Airpods launched last year (2020) is the top-selling TWS in the market.
Apple is working on the second Gen Apple Airpods Pro and can release them in the summer of 2021.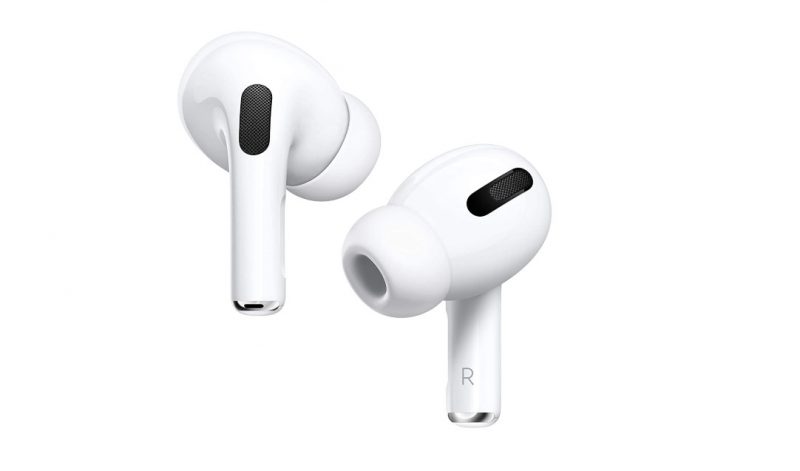 Expectations
The Airpods Pro will come with a more compact design and improved noise cancellation.
Apple also seems to be working on a redesigned charging case and for the new Airpods Pro.
In previous Airpods, there are some flaws like no controls button for volume adjustment, and for operating Siri, we have to tap it.
The expected price of AirPods Pro (2nd generation) in India is around Rs. 25,000.
iPhone SE 2021 (3rd generation)
Last Year (2020), in April, Apple launched its iPhone 2020, and we all know that Apple launches their phone in equal intervals of time.
According to the report of Mac Otakara (Japanese website) claims that Apple will be going to launch its iPhone SE (3rd generation) in April 2021.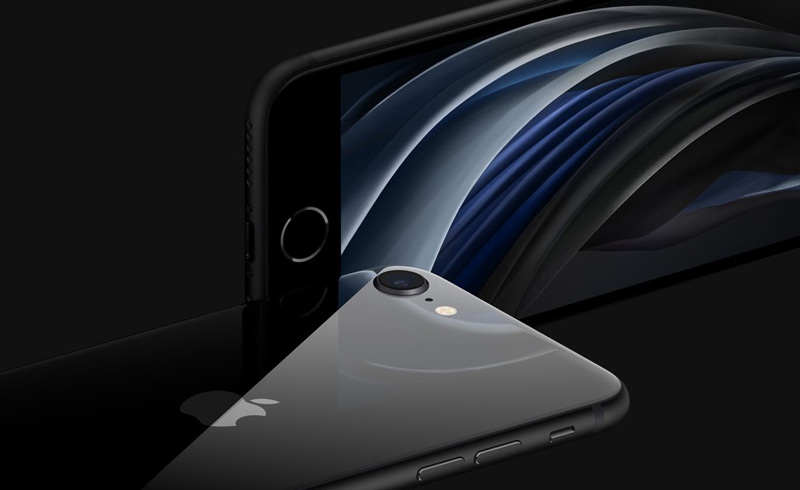 Expectations & Leaks
Probably, the new iPhone comes with a bigger screen size than the old one.
According to some rumors, we can see the iPhone SE (3rd generation) with either a 5.5 or 6.1 screen-size along with an OLED screen with a higher resolution as well.
For smooth touch, it may come with at least a 90Hz refresh rate.
Talking about the cameras, so there are no rumors regarding that, but we can expect that this time Apple will go with a Dual-camera setup.
In iPhone SE 2020, the main flaw is its small battery capacity of 1,821mAH. Maybe Apple should overcome this flaw with the upcoming one.
Read about iPhone SE 2020 Here.
Upcoming iMac – Apple Silicon
In 2020 Apple has done a refresh for the iMac, and these AIOs now come with the latest 10th Gen Intel processors with up to 10 Cores.
Also, there is a new webcam that is much better than the last-gen.
Apple has also stopped shipping the iMac with the slower fusion drive and has moved to the SSDs to offer better performance.
However, iMacs will have the biggest upgrade when Apple shifts to Apple Silicon and launch new thin bezel  AIO's.
The iMacs (Apple Silicon) will likely launch at the end of 2021.
Also, the iMacs currently have very large bezels, and the design itself is dated. The new iMac is expected to come with a bezel-less design and will look futuristic.
We have seen fantastic performance from the Apple M1 processor based Macbooks and Apple Mac Mini.
The new iMacs can have a significant jump in performance and we are expecting Apple to ship these with 10 or 12 Core processors and with up to 32 gigs of unified memory.
Apple will also use the in-house graphics processor than can increase the GPU output and at the same time reduce the thermal TDP of the machine.
Notably, these new computers will be based on an ARM processor made from highly efficient 5 Nm process.
Apple can also make the design slim and light weight considering the lower need for cooling in these new Apple processors.
The upcoming iMacs are going to have a quantum leap in performance and user experience over the current Intel Macs and it becomes very hard for us to recommend anyone to buy the current Intel iMacs.
It is worth the wait and you should save your money to get these new iMacs when they release later this year.
Also, Read: Latest iPhones 11 and 11 Pro – Top Upgrades, Price, Specs, Availability in India.
Should You Upgrade to New Expensive iPhones Or Wait Or Switch to Android?
Source – Mac Rumors, Jon Presson on Twitter