4 Best Gaming PC Build Configuration Rs 80000
In the last intel based gaming Rig we are adding Asus Z97 Pro Wifi Motherboard and Dell S2340L, a significant upgrade to the earlier used motherboard and monitor.
Dell S2340L  – The 23 inch monitor has ultra wide 178 degree viewing angle. It also features mega dynamic contrast ratio of 8 million:1 and an 82 percent color gamut.You get to enjoy razor-sharp details and vivid clarity while you are glued to the games, movies and photos on the monitor.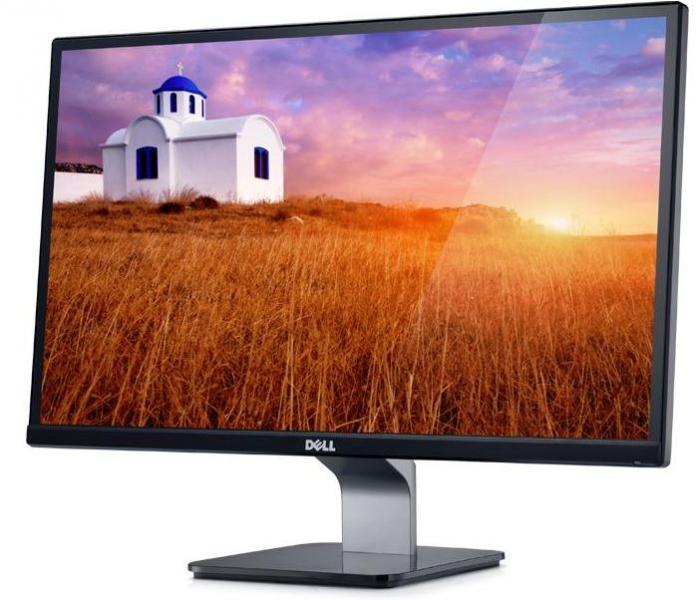 Key Features Dell S2340L
Size – 23 Inch IPS panel.
Resolution -1920 x 1080 .
Scanning Frequency – 30 – 83 kHz.
Colour Depth – Color Gamut (typical): 82% / Color Depth: 16.78 million colors.
Viewing angle – 178 Degree vertical / 178 Degree horizontal.
Response time – 7 ms with overdrive (gray to gray).
Connectivity – VGA & HDMI.
Power Consumption – 19 Watts.
Asus Z97 Pro Wifi Mother Board
Key Features for Asus Z97 Pro Wifi Motherboard.
Supports – Intel Socket 1150 for the 5th/New 4th/4th Generation Core i7/Core i5/Core i3/Pentium processors.
4 x DIMM, Max. 32GB RAM Support, DDR3 3200/3100(O.C.)/3000(O.C.)/2933(O.C.)/2800(O.C.)/2666(O.C.)/2600(O.C.)/2400(O.C.)/2200(O.C.)/
2133(O.C.)/2000(O.C.)/1866(O.C.)/1600/1333 MHz Non-ECC, Un-buffered Memory.
Support ASUS Wi-Fi Go! Utility – Wi-Fi 802.11a/b/g/n/ac.
Supports Intel Extreme Memory Profile (XMP).
Multi GPU Support – Supports NVIDIA® Quad-GPU SLI™ Technology, Supports AMD 3-Way CrossFireX™ Technology.
One Click 5-Way Optimization by Dual Intelligent Processors.
M.2 & SATA Express – Speed up your system with lightning-fast 10Gb/s transfer speed.
Crystal Sound 2 and Intel Gigabit Ethernet — a game-winning combo.
Gaming PC Build – Intel  Processor and Motherboard Using GTX 970
| | | |
| --- | --- | --- |
| | Gaming PC Build – Intel  Processor and Motherboard Using GTX 970 | |
| Component  | Model & Specification  | Price  |
| Cabinet | Cooler Master K380 / Window / USB 3.0 | 4350 |
| Monitor | Dell S2340L 23 inch Monitor with LED Display. | 13000 |
| Ram | 8 GB Corsair Vengance  2*4GB. | 6000 |
| Hard Disk | Weston Digital 2 TB Desktop Internal Hard Drive. | 5200 |
| Power Supply | Cooler Master Thunder 600 Watt SMPS.. | 4270 |
| Processor | Intel 3.4 GHz LGA 1150 4690K i5 4th Generation Processor. | 16300 |
| Graphics Card | ZOTAC NVIDIA GeForce GTX 970 4 GB GDDR5 Graphics Card. | 26,500 |
| Mother Board | Asus Z97-Pro-Wifi Motherboard. | 16600 |
| Total | Total Cost of Gaming PC Configuration | Rs 92,220 |
We finish the 4 gaming PC builds here lets check out the concluding thoughts.
Concluding Thoughts (4 Best Gaming PC Build under Rs 80000 ):  You should try get the best graphics card and processor that you can afford, it is not something which is easily purchased and sold. You can go with either of the 4 Gaming Builds we have recommended. I prefer Intel based build in 2015 for high end gaming PC machines, primarily because Intel is ahead of AMD's game when it comes to processors manufacturing process (22 NM) and power efficiency coupled with energy saving.
AMD has not been able to improve the thermal efficiency or performance even with the AMD FX 9590 Processor, the max TDP is poor 220 watt. AMD is doing well with the low end processors as the prices are very competitive like we used the AMD FX 8350 or 6300 in some rigs. For all gaming needs a Core i5 processor  almost reaches the performance of  Core i7 4790. I would not recommend to purchase the core i7 processor,due to reduced return on additional investment. We will look at a core i7 and Nvidia GTX 980 in a later build.
Graphics Cards- Current Generation of Nvidia Cards GTX 970 and GTX 980 are so much better compared to the AMD R9 (290 and 290X ) series both in terms of performance and thermal efficiency. Nvidia GTX 970 is available for Rs. 27,000 and matched the performance of R9-290x which was priced at Rs. 43,000 some days back. You can add the GTX 770 if you can get it cheaper around Rs. 22,000 and you are tight on budget. We dropped R9-290X for simple reason of thermal efficiency and how much cooler and silent a GTX 970 is, delivering the same performance. Also when we buy a R9-290x we need to buy a 750 watt SMPS which is costly by 2-3 thousand compared to the PSU we have taken.
R9 290X Vs a GTX 970 also do not make sense even if both are priced same it is better to buy a GTX 970 after all you don't want to game in an Oven (over heated room) or increase cost of air conditioning as well as bigger SMPS.
Gaming Performance – With these Gaming PC builds you can easily play all modern games like GTA 5, Assassin's Creed Rogue, Assassin's Creed Unity, The Crew, Battlefield 4, Halo 5, Counter Strike Go, World of Warcraft: Warlord of Draneor, Call of Duty Advance Warfare, Lords of Fallen, Borderlands Pre-Sequel, The Crew, Witcher 3, The Evil Within and many more at High or Ultra settings at FHD 1920*1080 resolution.
My suggestion will be to go for build 3 or build 4 as the Intel Core i5 4690K is really great and will augment the Nvidia GTX 970 very well in all modern 3D PC games. 
If you have anything to add to the story please share your views in comments.
Must Read (Related Articles) – Best Gaming PC Configuration For Rs. 70,000.  How to Overclock your Graphics Card Safely. 
Related Articles
Related Articles