Published on 19 Feb 2020
There are many new tempting shiny phones in the market with equally compelling media campaigns to entice you.
To give your hard-earned money and buy the latest tech.
But is there a real benefit? Is the hype real?
Or are we sold Coca-Cola once again in new packaging with no real-world benefits!
Let's look at some of the new trends in mobiles that manufacturers are leveraging to create the hype and also I will try to segregate the true benefits from the fluff.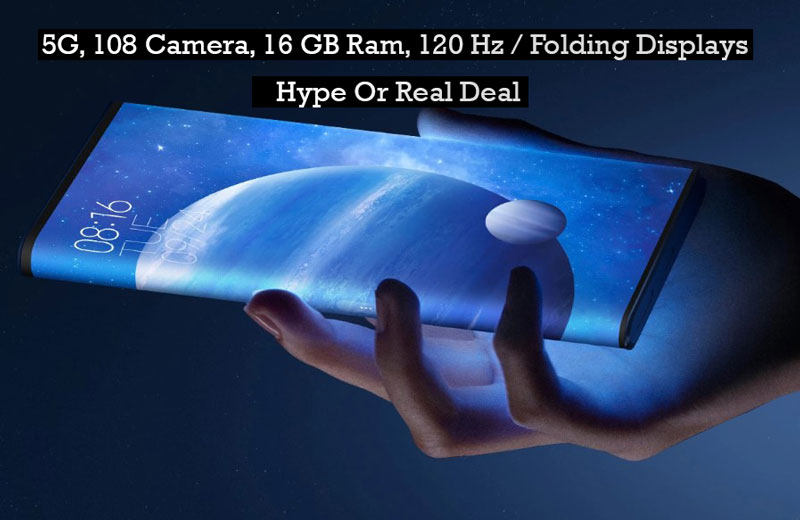 With so much hype going around mobiles, and all of your friends buying a new phone every 6 months, you may feel, if you are not upgrading, you will be left behind.
No, not really, you may actually sail ahead in life with an old phone. Spending more time on your phone is not going to make you more productive or intelligent.
Endless Netflix Binging and gaming sessions are the last things, we need, to stay ahead of the curve.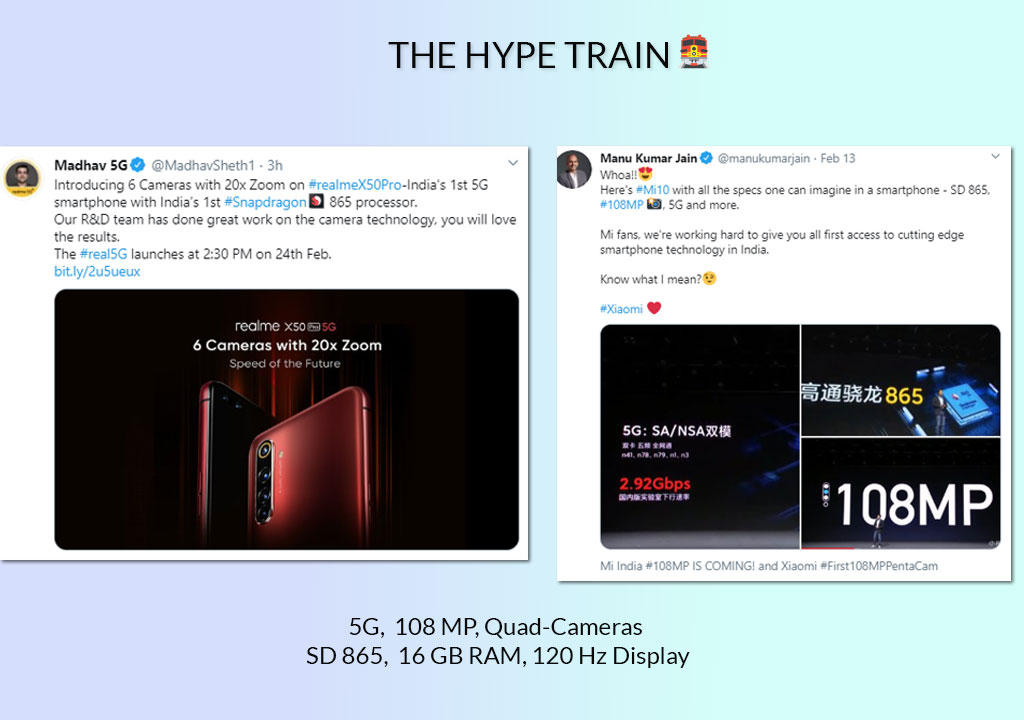 Nevertheless, If you are planning to upgrade your phone, you need to read this before spending that hard-earned money.
Let's start with the biggest hype – 5G.
5G – Should You buy a 5G phone right now?
Every smartphone manufacturer is hyping 5G phones as the next big thing. Look at the above tweets from Realme, Xiaomi, and even Samsung, iQOO are talking about the first 5G phones.
The 5G network is going to be fast, maybe 10x than the 4G. But the question is when we will have access to it?
The 5G roll-out is happening in some of the developed countries like the US, Japan, the UK, Korea, etc.
But for countries like India, buddy, we are still ages away from it.
Reality check!
DOT (Department of Telecom) has still not even auctioned the 5G spectrum.
Considering the poor financial health of the Telecom sector we can't expect a full 5G roll-out till 2023, that too I am being an optimist.
For rural or semi-urban areas it is going to take even more time.
So how do I know all this, I have worked for 10 years in Telecom. (You can Google about 5G deployment in India).
So why are these brands selling you a 5G phone when you can't even use 5G? Ask them!
For the love of Dinero.
Another reason is that Qualcomm has already made 5G chipsets (SD 865) and they want to sell those. Also, 5G is a big selling and hype factor right now. It may become relevant in India or more countries in the coming years. But right now there is no reason to even think about a 5G phone.
Bhaimere, 4G to sahi se chal nahi raha – Airtel aur Vodafone-Idea pehle hi AGR se dukhi hain.
90 Hz, 120 Hz, 144 Hz, and 240 Hz Displays
Everyone is pushing for high refresh rate display phones. The high refresh rate has a tiny advantage when it comes to professional gaming.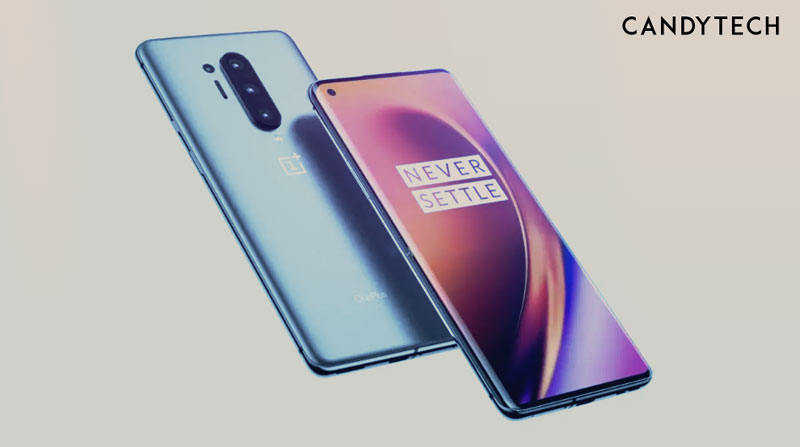 Apart from that, you won't even notice the difference. I have been using a 120 Hz display phone (only for testing) and I don't feel any difference.
In-fact a better AMOLED panel with accurate colors and high resolution is a better fit for me. (I read for 3-4 hours a day).
If you are not burning your days' gaming, there is no need to bother about it.
Higher Megapixel Cameras – 48 MP, 64 MP, 108 MP, 200 MP
Samsung just launched the S20 Ultra with a 108 MP camera; Xiaomi too launched the Mi Note 10 with a 108 MP camera.
There are several phones with 48 MP/64 MP /108 MP cameras.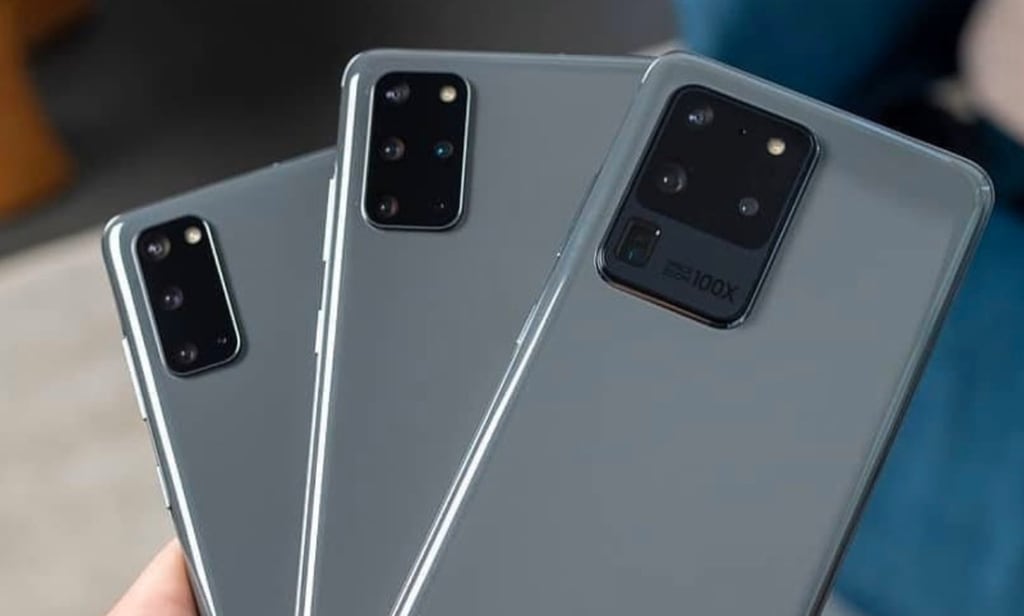 Most of these cameras use pixel binning to join 4 pixels and process the image to a smaller size as the final output.
A 48 MP camera renders a 12 MP image, a 64 MP camera offers a 16 MP image.
Even if you capture an image at 64 MP resolution than the file size is more than 20 MB and when you upload it to social media, the compression algorithm reduces the size by more than 20 times, losing all the details. A lot of cameras with 12 or 16 MP can take better images in comparison to the higher MP cameras.
Larger the MP, better the camera is a myth.
Even professional cameras from Sony and Nikon has a 20 MP or a 24 MP resolution. The actual image quality depends on the sensor size, post-processing, image signal processor, lens quality, color accuracy, dynamic range, and several other factors.
Even if my phone has a 48 MP camera, all of my photos are captured at 12 MP resolution to save space. There is hardly any impact on picture quality.
Another new trend – 8K videos. I still don't shoot too many 4K videos as they take too much storage space.
The 8K videos are going to take more than twice the space of 4K videos and there is no real need for most people to shoot 8K on a mobile.
More Cameras = Better Photography = Wrong
Every phone nowadays is coming with 4 or even 5 rear cameras. Most of these cameras are garbage but are superb marketing techniques to lure customers.
Most phones will have a 48 MP main camera, 8 MP ultra-wide, 2 MP depth, and 2 MP macro camera.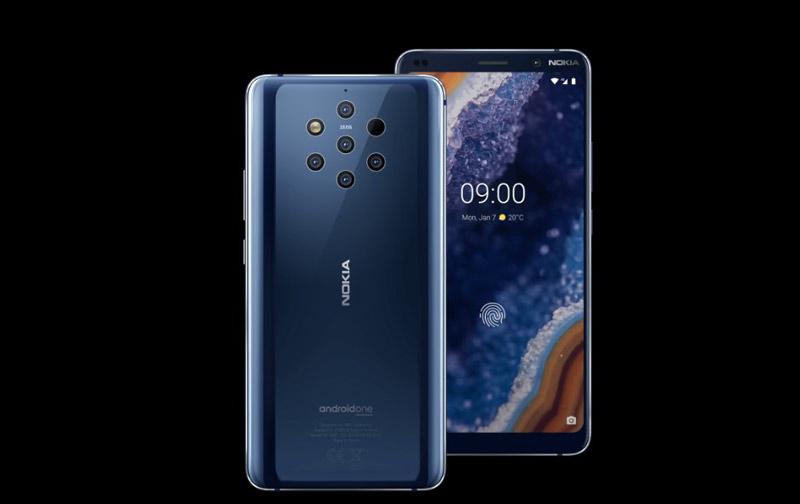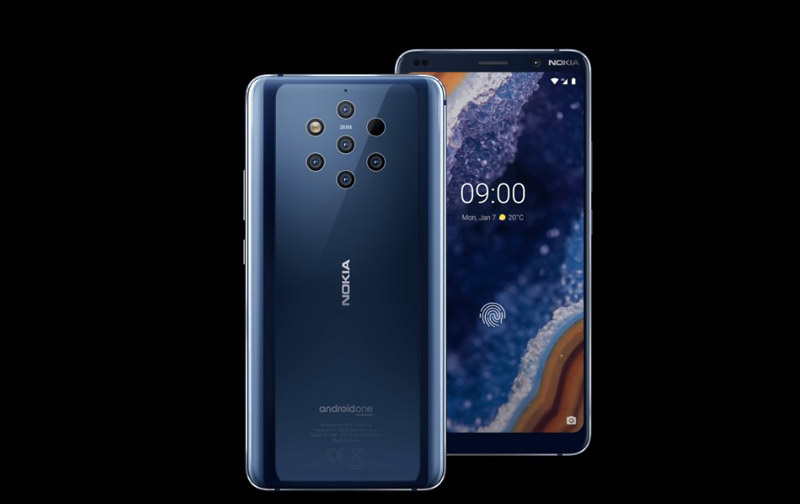 The 48 MP camera is fine, you can shoot at 12 MP with it.
But the 8 MP ultra-wide is usually crap. Why? For ultra-wide shots, you need to have at least a 12-16 MP lens to capture higher detail as the camera is capturing a large frame. More details and information is present in the image and a higher resolution sensor will work better. No, you still don't need a 48 MP lens, 12 MP is sufficient.
Most phones can use the primary and the wide-angle lens to capture the portrait shots, there is no need for a 2 MP depth sensor. Also, the macro lens with 2MP resolution is absolutely gimmicky, most images are of poor quality and lack details, color accuracy, or contrast.
It would be better to have two or maybe in some cases three high-quality cameras rather than adding 4-5.
Best is to have a primary lens, a second wide-angle lens, and a third telephoto lens with optical zoom and OIS for better imaging.
More Ram and Faster Processors
My MacBook Pro has 8 GB of Ram and works great with all the big applications for creating content. Do I need 12 or 16 GB of ram on a phone? No, not for even playing PUBG.
In-fact your phone can't use it. But there are phones like Samsung S20 ultra and Oneplus 7T Pro, Oneplus Nord that are going to make us believe that we need it.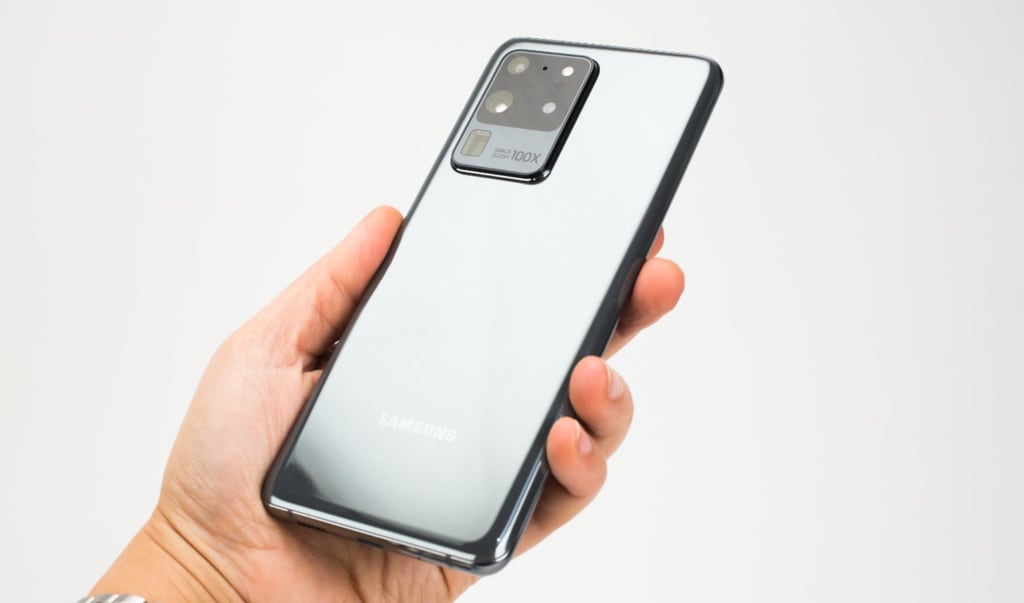 At the higher side, 6 GB ram is more than enough for running Android OS smoothly. You can even use 8 GB if you are paranoid about performance. But 12 / 16 GB, come on, we really don't need all that extra memory that will actually not do much but stay idle for most of the time.
Snapdragon 865, do you really need to ditch an SD 835, 845, or 855/855+ to get the latest Qualcomm processor. For day to day usage, there is no need. You will not feel a performance difference even opening multiple apps.
If you are upgrading from a processor like Snapdragon 820, 625, 630, and so on, you will find the performance difference.
Point is you don't need to upgrade your phone with each iteration of flagship processors. A two-year-old Snapdragon 845 is still blazing fast.
Upgrading Your Mobile
I am not against the new tech or faster phones or better cameras. I am against the stupid hype created by the companies and some paid Youtubers to market these features.
If you are buying a phone don't fall for these gimmicks, look for real features that are useful for you. You may want to have a better quality AMOLED display, better cameras (not the higher MP or number of cameras), better battery life, Os updates, after-sales service, etc.
It is noteworthy, buying an expensive phone every 6 months is a financially poor decision. It is a depreciating asset and it's value start dropping as soon as you walk out of the shop.
What will be the price of the iPhone 11 Pro Max after 6 months of buying it?
There was a time when similar hype was created for Laptops and PCs. But now the market has matured. Moreover, we know that 64 GB ram on a laptop is not going to finish our work earlier.
Similarly, the phone market is booming and every company wants you to ride the hype train. It is up to you my friend to use logic and common sense before burning those fat stacks.
Hey, thanks for visiting Candytech.in, Share your thoughts in the comments below. I always respond to comments.
P.S – A lot of brands and people are going to hate me for writing this but I wanted to and I will write in future too.
Also, Read: 
10 Best Smartphone Under Rs 50000 India ( Flagship Mobiles)
5 Best Gaming Mobiles For PUBG, Fortnite and Other High Graphics Games