Are you looking to buy a new smartphone for 2021? Let me share a definitive list of features that you must have on your next phone. This is a beginner's guide to help you buy the best phone for your money and may even be handy for technology enthusiasts. 
Some of the features may not be present in the Entry-level mobiles. But if you are buying a mid-range or high-end phone over Rs. 15,000 ($250), then most of these features should be part of your consideration list.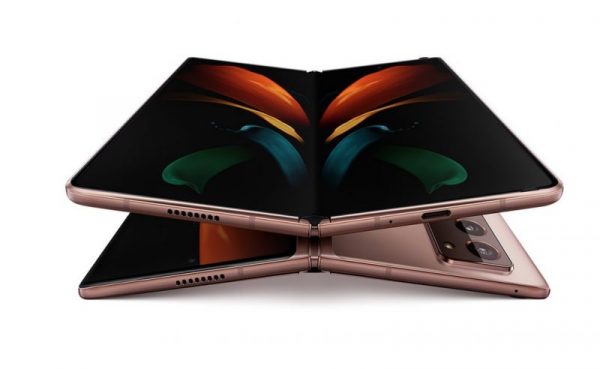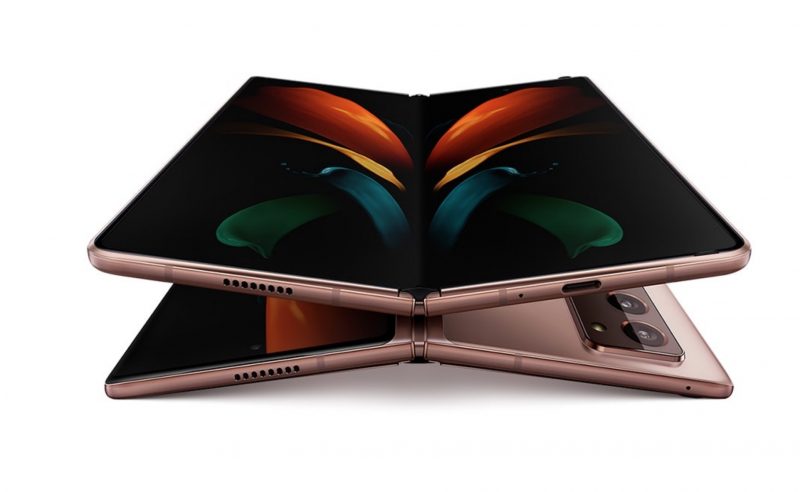 It is always difficult to choose a smartphone with so many options and with so many brands offering remarkably similar products.
There are several factors which make a phone desirable and there are very few phones that come with specs and features at a price that buyers are willing to pay for.
Some of the popular mobiles such as Redmi Note 5 Pro, Redmi Note 4, Realme 2 Pro, Honor Play, Zenfone Max Pro M1 have most of the features that buyers are looking for in that particular price range.
Certain features like Wireless Charging or Waterproof design may not be essential in the sub $500 or Rs. 30,000 phones, but these are a must for flagship devices.
The 20 Important factors which you must consider when Buying a New Smartphone in 2021:
Performance (Processor, Ram)
Product Quality (Design, Build, Ergonomics)
Brand Name and Reliability of Manufacturer.
Software Version and Future Updates.
Camera Quality (Still Images and Video), Selfies.
Storage Space, Dedicated Expansion slot.
Audio and Sound Quality. DAC, ATx Support. 3.5 mm headphone jack.
Call Quality and Data Connectivity and Speeds.
Dual 4G, Dual Sim, VOLTE connectivity, NFC, USB Type C Port.
Display and Screen Resolution.
Corning Gorilla Glass protection.
Led Notification Light and Sensors such as a gyroscope, accelerometer.
Battery Life and Fast Charging Support.
Fingerprint Scanner and FaceUnlock features.
Gaming/Benchmark performance and Heating Issues.
Accessories Supplied With the Phone.
Size and weight of the device.
Easy of Use and Ergonomic Design.
After Sales Service and Service Center Network.
Wireless Charging, Water and Dustproof, Stereo Speakers.
The above list is comprehensive and gives you a good idea about the features and things to look at when buying a new mobile.
But how will you get all the information in the above list?
You can read our in-depth reviews and check out several other reviews on Youtube and other websites to know about the device you are planning to buy.
Also, I would strongly suggest not to get tempted by the hype and crazy sales on Flipkart or Amazon.
Also, no phone will have all the above features or may fall short in one or the other area.
A Perfect Phone is a myth.
For example, the Pixel 3 XL has everything great but comes with an ugly notch and 4 GB ram, which seems low for a flagship in 2018.
You can watch camera comparisons and video recording samples if you are interested in a better camera mobile. There are phones with great battery life and selfie cameras, which you can explore depending on what you wish more.
If you enjoy reading books and surf the internet on mobile, you must look for a slightly big-screen phone with high pixels per inch (PPI), above 350 PPI.
Anyone looking for a gaming phone must look at the real gaming/heating performance and also somewhat to the benchmarks they may not be 100% accurate, but they are pretty close to reality.
In this essential guide, I want to help users who are not very tech-savvy. And it is a recap list for those who are technology enthusiasts.
Top Features You Should Have on Your Next Phone
1).  Great Battery Life
Most of all, I think good battery life is one of the essential features to have. And most people who were tempted to have a thinner phone in the past regret not having a good battery life.
You should look for a device with at least 3000 mAH or higher battery capacity.
Also, having support for fast charging is another crucial thing you must add to your tick list. It will help you in those situations when you need to go out and your phone is nearly dead.
The 10-15 minutes of charging can allow it to have a couple of hours of battery life.
2). Bezel-Less Display
The Samsung S9 or iPhone X has made the bezel-less displays popular, and it's the most trendy thing to have on your Next phone. The Full Vision display can make your phone have a much better reading or multi-media experience.
Notably, the 18:9, 19:9 display with Full HD+ (2160*1080) is something you must aspire to.
Also, you can opt for a phone with a notch or without a notch. There are new phones like the Oppo Realme 2 Pro or F9 Pro that promises a tiny waterdrop notch.
Don't buy a phone with a low-resolution display like the Vivo V7 Plus; it just offers an HD Panel. Also, you can look for a super AMOLED Panel instead of an IPS LCD if you want a superior display panel.
3). 4G VOLTE SUPPORT – Do You need to Buy a 5G Smartphone in 2021?
Furthermore, the Dual sim and Dual 4G Volte support are essential. And if by any chance your current phone does not have these, don't buy anything which misses on these features.
Unfortunately, old iPhones don't offer dual sim support, and Apple users will have to live without it unless they are buying the latest iPhones.
There are very few 5G smartphones available in India currently, and considering the current state of the telecom sector in India. We may see some deployment of the 5G network in 2022 or 2023.
Mr. Mukesh Ambani has recently said that they will start the trials for 5G in 2021 second half but we are sure that the full deployment of 5G technology in India will take 2-3 years. So, if your next phone is missing 5G it is not a big deal. 
4). DUAL / Triple/Quad REAR CAMERAS 
Also, a lot of new phones are coming with Dual Rear cameras; you may have seen on the Xiaomi Redmi Note 5 Pro, iPhone X or OnePlus 6, and even on the Samsung Note 9.
Anyway, It has been very long that we have been using a single camera setup, but there are phones like the Pixel 3, which still have a single camera and are great for photography.
The key benefit of a Dual camera phone like Xiaomi Mi A2 is its ability to click great portrait shots. This can't be done even with a phone like Samsung S7/S8, which has a single camera unless there is AI to blur the background.
The Google Pixel 2/3 is an exception to this. It can click great portrait shots, even with a single camera using Google AI to post-process the shots, and have a natural bokeh effect.
There are triple camera phones like the Samsung A7(2018) or the best camera phone (Huawei P20 Pro) that can use different cameras to their advantage to either click wide-angle shots or capture more details.
Also, look for 4K support and the presence of OIS, and a large aperture/sensor size when choosing a mobile phone.
5). GREAT SELFIE CAMERA
Selfies have become very important for a lot of users. Everyone wants a phone that has an exceptional selfie camera with filters and beauty mode.
Ideally, the megapixel should not be a decider here; 24 Megapixel camera is probably not better than a 12 Megapixel.
Also, a better selfie camera should have a lower aperture and a better quality lens. Some of the phones even come with EIS or OIS support for the front camera for an added advantage to shoot stable videos.
6). Performance and Software
There is nothing more important than the performance and software experience.
Look for a fast processor like the Kirin 970/980 or the SD 855/865 if buying a flagship. For mid-range phones, there are several good processors such as the Snapdragon 710/712/720/730 or the Huawei Kirin 810 that offers decent performance.
Even the latest Mediatek Helio P60/P70 or G90/G90T offers good performance and is a recommended processor. These are not the only good processors, and there are several others. I would suggest you look at benchmark scores and gaming performance before buying a mobile.
Also, the amount of Ram is essential; look for at least 3-4 GB ram for mid-range phones or 6/8 GB ram in case you are buying a flagship device.
Latest OS is really important, and there is no issue on the Apple side for OS updates. But if you are buying Android, you need to check whether the brand will give you future software updates or not.
Android One phones from brands like Nokia, Xiaomi, and even Motorola get faster updates and have a cleaner UI. Even OnePlus and Asus are trying to give faster updates. However, there are several brands that are too slow to offer updates, and some brands don't even bother.
7). Sound Quality
Sound Quality is usually the most overlooked feature. However, if you love to listen to music, look for a phone that comes with a DAC or some sort of amplifier to improve the sound quality.
Some recent phones such as Oppo Reno 3 Pro, Realme X2, Poco X2, and the Realme 6 Pro have good sound output from headphones.
Also, the speaker is so important to listen to calls and even at times to listen to video playback. Look for a decent speaker sound or even stereo speakers when buying a new phone.
8). More Features
Lastly, the USB Type C port is very convenient; at least you don't have to figure out which side is top or bottom when you put your phone on charge.
Further, It is the future communication standard and likely to be adopted in most phones in 2021.
Also, there are several other features like Face Unlock, Fingerprint scanner, wireless charging, and a waterproof design that you must consider.
Also, one of my favorite addition is the presence of Corning Gorilla Glass and the notification led, which several manufacturers skimp in the mid-range segment.
These are some of the nifty features that you must have on the NextGen phone.
I have also made a simple infographic, which you can download and even share with someone who wants to understand the basics of buying a good phone.
Guide To Buy the Best Smartphone in 2021 – Infographics
So that's all from my side; if you like this article or if you have any suggestions, please share them with me in the comments below… Also, you can share the infographics or this article.
Also, if you are looking for suggestions to buy a new phone, you can look at these articles to find the best deal. 
Related – The Android Story Infographics
Also, Read – 5G, 108 Camera, 16 GB Ram, 120 Hz / Folding Displays  – Hype Or Real Deal